The pandemic has clearly affected everyone's lives and in the way our agency works today too. We got together with the «older» part of the team – our director, wedding planners and client service specialists – to talk about how we and our couples have changed compared to 2019, what we have become and what our expectations are in the end of the season, we also tried imagining what the next year will bring. It turned out a big, honest and warm conversation. We tried to capture this moment in the middle of the summer like a photo on film and we're very likely to come back to these topics in a year. Stay tuned! 🙂
Participants of the talk:
Evgeniya, General Manager
Irina, Leading Wedding Planner
Anna, Wedding Planner
Elena, Wedding Planner
Nika, Head of Customer Service Department
Irma, Customer Service Manager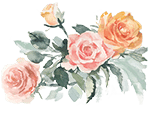 What this season feels like
EVGENIYA: I'm the kind of person who doesn't really separate personal life and work, that's why I was very happy when the borders started opening all of a sudden, and we started receiving requests, and the couples from the last year (2019) and the new couples could come to Georgia, and thus we got a chance to resume our work this season.
Even though we received an enormous amount of requests, it's a very pleasant fatigue after all. I always tell my team that it's time to be sad when there's no work. It's always better when there is, and there's plenty. 🙂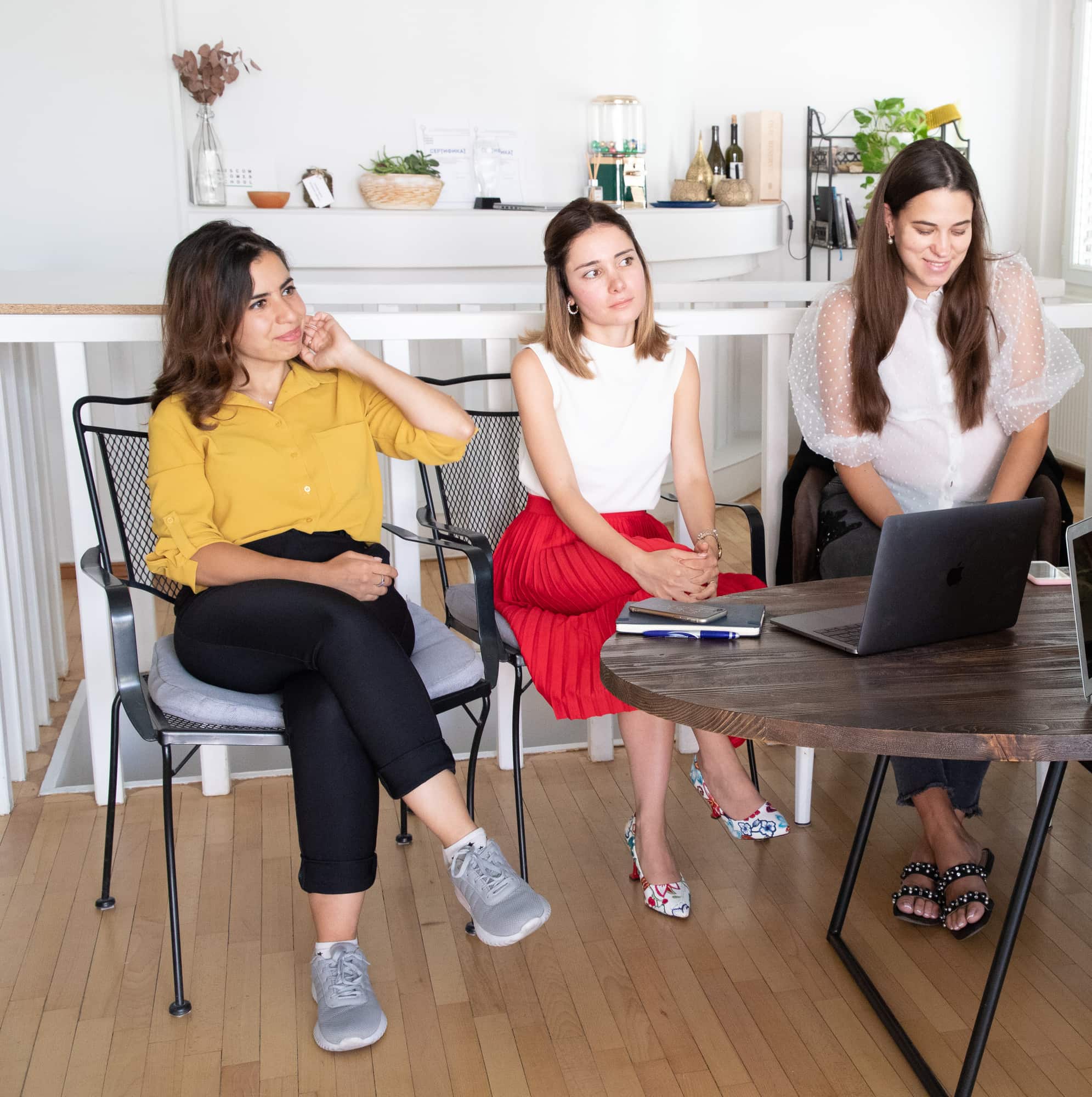 IRINA: It's not an easy season because it's so intense. It's been quiet for a long time and then the requests went storming in, so now we really want to manage to complete all the tasks and maintain the high quality of our services.
NIKA: Borders opening in February was quite unexpected and it seemed they can shut again soon, so we were doubtful about whether we should employ new people of not. Overall we got our feet back on the ground quite quickly, because we didn't loose our team during the pandemic.
Now we're getting used to the thought that we cannot control everything 100%. Surely it would feel nicer working within a more stable situation when projects fall apart because of sudden restrictions and couples and guest not being allowed to travel here in Georgia.
On the bright side, it is really a wedding boom right now. Feels like it will last for several years. It already shows in the way we started getting requests for the next year earlier, than we would normally do. I think by the end of the season everyone will have a feeling they've performed their duty 100%.
ANNA: This season started earlier and with no warning. It was hard to imagine we would have so many projects, and now we're doing our best to get everything done.
IRMA: It feels great and in some ways I enjoy my work this year even more than before.
I was that member of the team who didn't stop working in 2020, I didn't have that break everyone else had. Maybe the volume was not big, but still I was online all the time.
There's probably 3 times as much work to do, but I'm delighted about every new couple, even though we all get really tired. Honestly, I don't want this season to be over. Therefore I hope the borders will remain open and we'll have a chance to finish this season just as good as we started.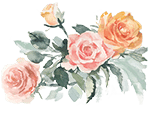 How's the style of work different in 2021
NIKA: There are no drastic changes in our department, only the volumes have increased suddenly. Many people had no chance to marry last year, so it's great joy that the opportunity came this season.
At times we got so many requests, we had to be very open with our couples about what's going on here and make sure they are warned that we'll definitely get back to them, only not as quickly as we'd like ideally.
Otherwise we just resumed the work we had before, but at a more intense pace. We realised we required more control of the processes because of the volumes and more people, and not only sales managers, but assistants to help us do our work more effectively.
Our goal as client service specialists is to talk through and show everything, make calculations, and explain everything that could cause doubts, help with the venues, in a word – provide maximum information from our side. We changed our agreement and added some points about COVID-19 that worry everyone. For example, what's the protocol for when the borders get shut, is there a refund, can the date be rescheduled.
Another thing is that after the pandemic started we realised we can complete most tasks distantly, even though we were more hesitant about this earlier.
ANNA: This season we have much more projects, but less time for planning. And therefore, we the wedding planners have to be multitasking even more than before.
IRMA: The thing is, people have changed and value every moment much more. They no longer postpone what they want to some distant moment in the future.
We also realised that we want to make this moment even closer and give more emotions to a couple.When a wedding is far away ahead, it somehow feels different.
We are creating really good projects, and in return it's not just a «thank you» that we receive, but happiness in the eyes and fireworks of emotions which are difficult to put into words, so all this is expressed in the reviews we receive a week or month later. Even though I don't get to meet all the couples, it shows even in the photos that they are truly happy. That's the most important part.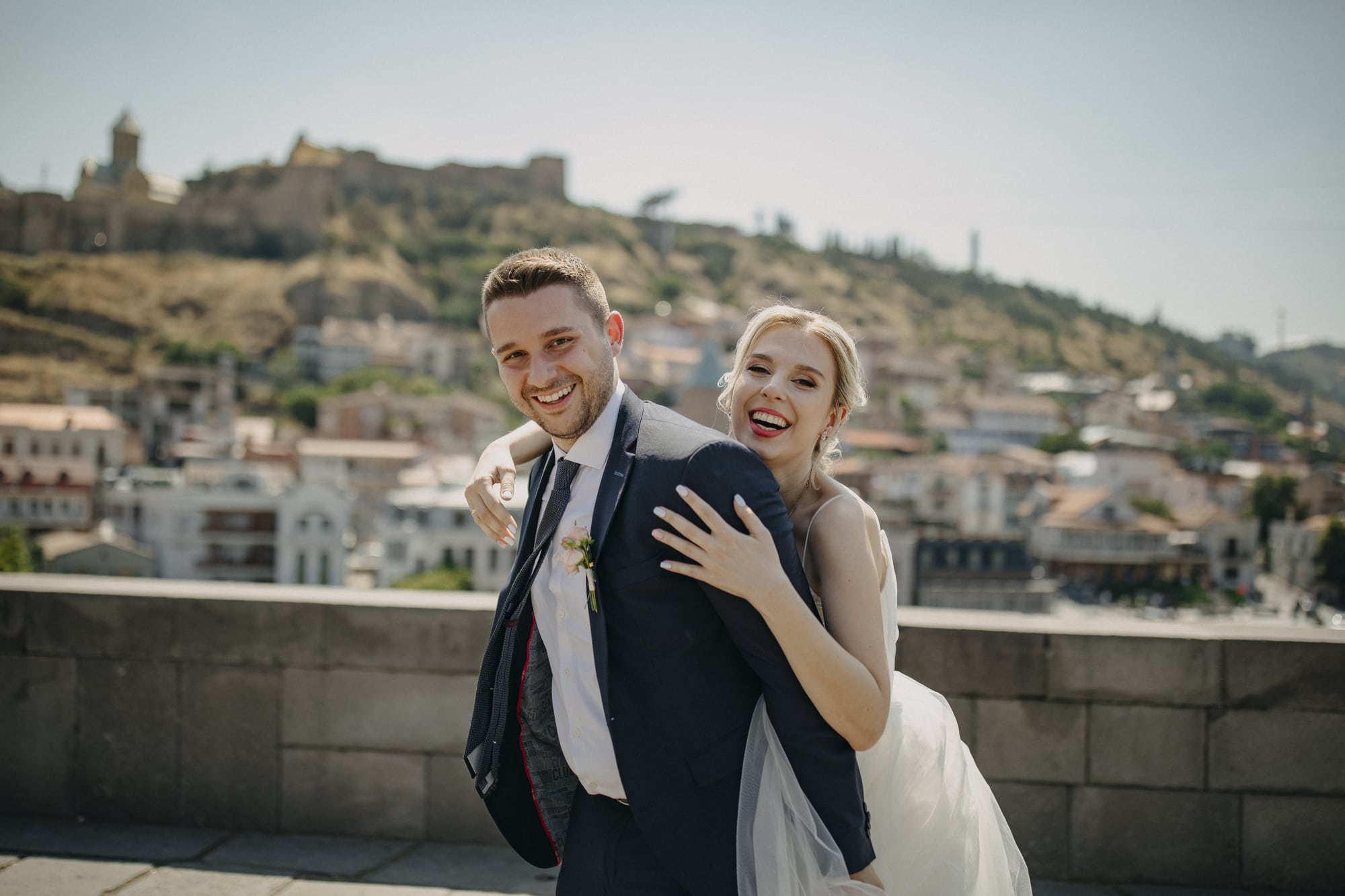 IRINA:  The couples haven't changed, only the time for preparations is much shorter. With a fear of new restrictions the couples don't take too long: rarely would anyone plan a wedding in 6 months now, it's much more often we're preparing a ceremony in just 1-2 months.
ELENA: Because of the pandemic the work patterns of the House of Justice have changed, that's why there's more focus needed with the documents now. It really helps that we're always in touch with the colleagues and exchange all the latest information.
EVGENIYA: The style of work has changed a lot because essentially the decision-making process is much much faster now. It directly affects our load of work overall. People are no longer planning long time ahead and we totally understand: the situation is not stable, things keep changing in the world.
We used to sign agreements one year in advance, even 18 months at times, and our average planning time for an event was 6 months. Now it's 2-2.5 times shorter.
Sometimes we take big projects and have them ready in just about 3-4 months, which is quite tricky and requires extra focus. And at the same time we keep being in touch with other couples about their questions and wishes.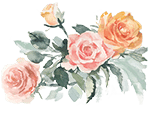 Amazing stories of our couples
IRMA: There are 2 couples that stuck in my memory the most: April & Carlos and Marina & Denis.
April & Carlos were with us from 2019 and they were supposed to have a wedding in late September with Kvareli Lake Resort booked out for the event. Unfortunately, it didn't work out this way because the guests couldn't travel. That's why they decided to come alone, just the two of them, and we organised a wedding for two.
The word amazing is not enough to describe them. Talking to this kind of people reminds you why you love your job so much, since they give you even more than what you give to them. They understand you and treat you as a friend and trust you 120%.
We kept in touch with them for a very long time and they were extremely supportive the whole way even when the coronavirus mess started and they kept saying «We are with you, guys, and we'll come, we promise.» When you meet this kind of couples, who don't leave you when times are tough, you get another proof that there's something in your life you're doing just right.
Another story is about Marina & Denis. They were also planning a wedding in 2020. The mother of the bride came here in 2019 and we went to Kvareli together to inspect the venue. As you could guess, the wedding had to be rescheduled, and it happened on June 5 this year.
The most important thing for the mother was to make a gift of emotions to her daughter on her wedding day, and she did everything she could for that. The bride and groom were actually quite modest and they didn't want much attention, but they really got the feeling that we did our best. The emotions were unforgettable, the bride had tears falling from her eyes. She thanked her mother for insisting on the wedding, for it being in Georgia, because all the guests loved it, and particularly Georgian cuisine. Some of the guests said they now want a wedding for their son in Georgia too and promised to get back to us about that.
And we were also crying while being there. Tears are not a rare thing at wedding, but not like this time. One could say the whole wedding was in tears and with a wide smile, it's hard to explain, you had to be there too. It's so cool when you realise life is made of this kind of moments, and if not for that, then why are we living?
EVGENIYA: The stories that stood out are mostly related to the couples that couldn't get married in 2019 and rescheduled it for 2020. The the coronavirus came and it's only n0w they managed to be here and finally make their dream come true – get legally married and celebrate there wedding.
IRINA: There are several couples who were waiting for a chance to get married for 2 years, and their dress and suit were hanging in the wardrobe all this time. There's a couple with whom we've been in touch since November 2019 and it almost feels like we're relatives by now. I can't wait for their church wedding in September 2021.
ANNA: Almost every couple this year have their own story about the pandemic, there's lots of them and they are all special.
ELENA: I'm proud of the couples with whom we've been working since 2019, they have immense patience and with all the challenges of the pandemic they are still ready to travel and get married in Georgia even though because of the current restrictions it's not going to be a big wedding like they probably initially wanted, but an intimate ceremony.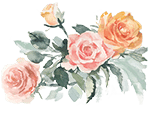 Adjustments caused by the pandemic
IRMA: On the one hand, the pandemic has brought more fears into our lives and jobs, but on the other it made people understand how important it is to value every moment and not to postpone anything to a later date. We realised it before too, but it's much clearer now that we cannot always rely on tomorrow.
The couples feel the same way since nobody knows what kind of restrictions can be introduced tomorrow. Most of our brides feel like they want to confirm that they are going to have a wedding rather sooner, and only then move on to discussing the details with the wedding planner.
Signing the agreement took a long time earlier, before the couples had this feeling the wedding won't go away, it's not of absolute necessity but rather a pleasure. But today they want it be real sooner, because they might not have that option tomorrow.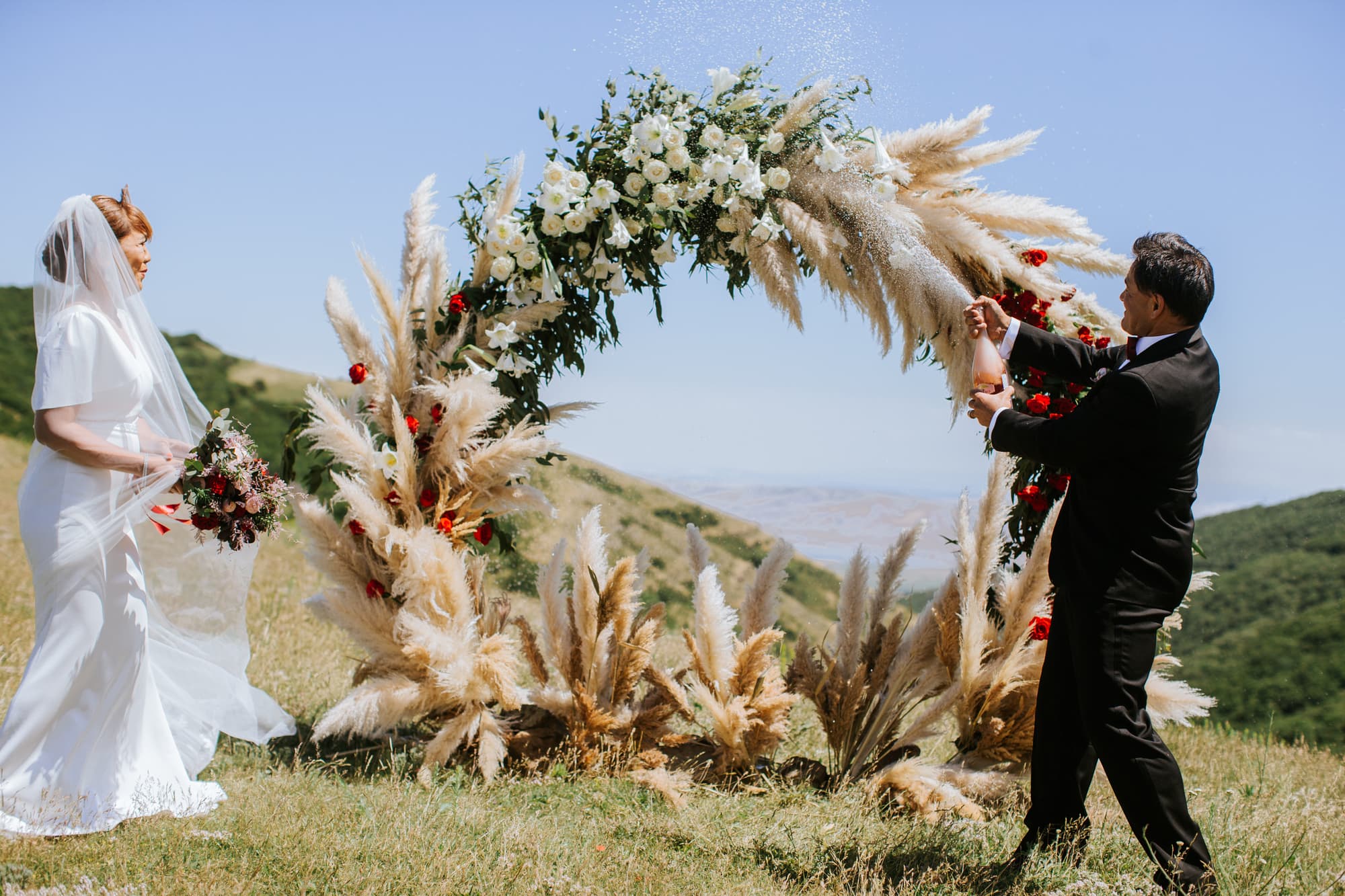 IRINA: My favourite saying about how «I'm always waiting for a Monday with this job» is no longer to the point because now I'm not sure which day it is today and Wednesday often feels like a Saturday, and the beginning of the week like its end.
NIKA: In the current situation it's more difficult for our clients to make decisions because of the worried caused by the unstable situation, that's why we allow more time for talking through the details at the first stage.
Besides, there's plenty of new rules, which keep changing and therefore we have to double check everything with the venues every single time. There was no need for that before, and now we're always on the phone.
ANNA: My working day hasn't changed much. In high season it's always longer and more intense, just like it should be. There are only the changes that came with the pandemic like wearing masks, booking visits in advance, restrictions on the wedding day. Everything else is more or less the same.
ELENA: In fact, now there's a feeling that we have already adjusted and therefore I cannot even list the changes, they've become a part of our new reality.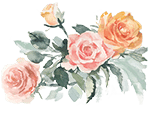 About the most dazzling project of the start of the season
NIKA: The most dazzling project of the start of the season is Aishwarya and Chris for sure, it's an Indian wedding. It stands out for a number of reasons. This Indian flavour wedding lasted for several days in a very beautiful location in Kakheti. It all started with a European style ceremony, and then there was a Bollywood party the next day.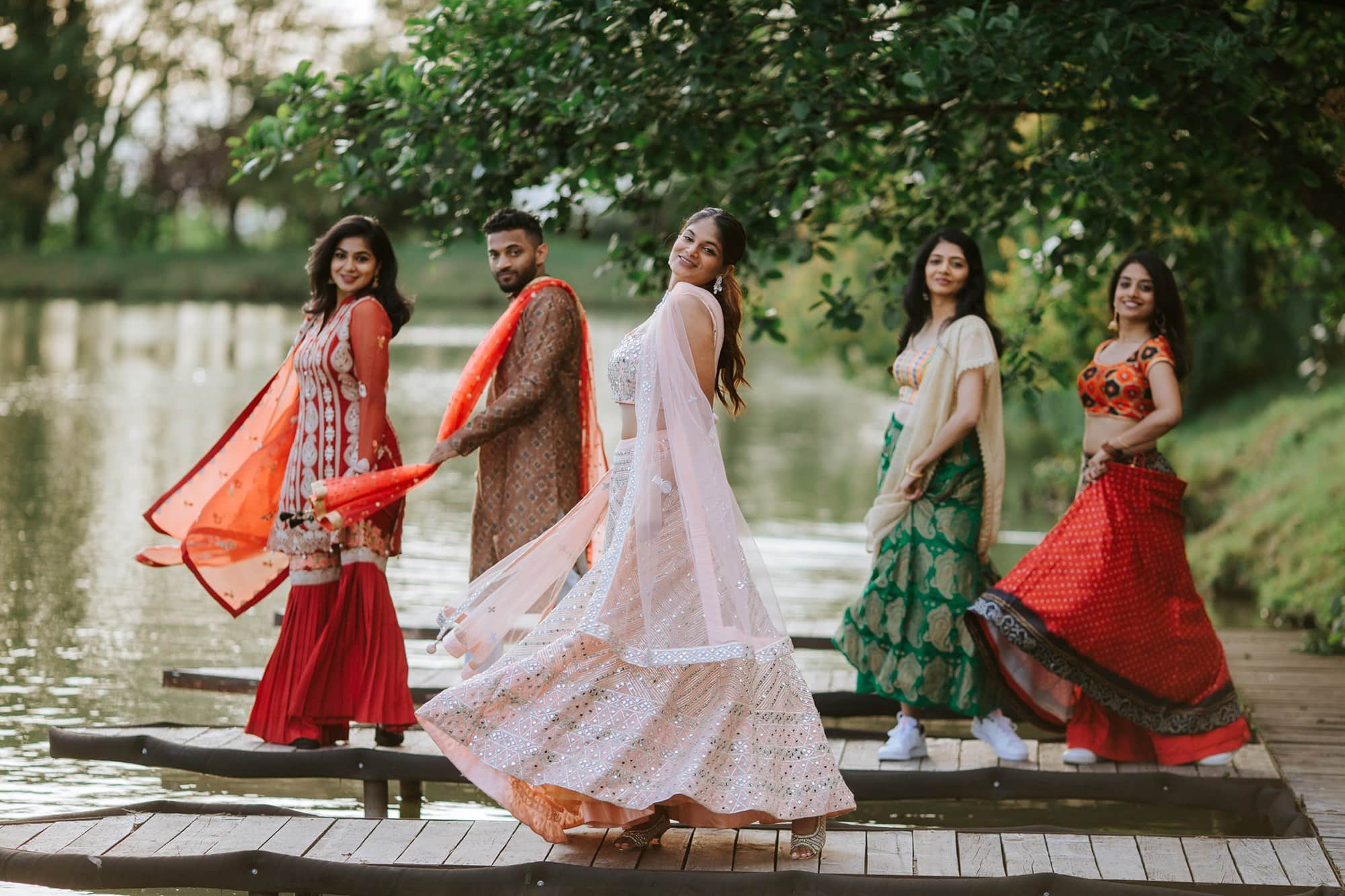 EVGENIYA: For me it's Aishwarya's Indian wedding in Kakheti. The guests were very interesting, and the programme too with national dance, it was lots of fun, so the project turned out fantastic, as well as the materials we received afterwards.
It was difficult to prepare this project because we were short on time. We had a little less than a month, and the way we managed to realise it is a big reason to be proud. Normally we wouldn't take up a big project on such a short notice, but this time we just couldn't loose this chance, we really wanted to work with an Indian wedding. And as I see it, it has all worked out.
IRMA: For me the most dazzling project is Marina & Denis, wedding on June 5. We were waiting for it since 2019 and received everything we were hoping for from the couple and more, because these are inexpressible emotions and the feeling of gratitude, which will always stay in our memory.
IRINA: A four-day wedding of Aishwarya and Chris is precisely a «non-stop» on the level of emotions, load of work, events and the intensity of passions.
The most significant project of the season for me personally was on June 5. The most important one, and it took 1.5 years to prepare. A couple, who could easily celebrate their wedding in any corner of the earth, remained with us until the end and stayed by my side all the way. It's the most valuable thing. I'd like to thank them! Marina & Denis and their mother Irina.
ELENA: The most flavourful of my projects is the wedding of Anastasia and Koren in Gudauri on 03/07.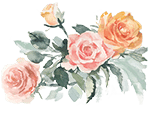 About what became easier this year
EVGENIYA: Sure enough, many things become easier when you acquire experience, and our team have been in the wedding industry for 4 years now.
For me personally it is much easier on the emotional level to overcome emergencies and stressful situations. The event industry just cannot be without them, they are part of our workflow.
However, what I had to go through in 2020 is something I wouldn't wish on my worst enemy. We couldn't work, the guests couldn't travel here, we faced a big number of simultaneous refunds, requests of refunds. In a word, it was mentally challenging. When a team you built so long and invested a lot in is left with no job to do… The list of challenges is endless, and the whole world and every small and medium business faced similar problems, so there's just one thing I know for sure: after what I've gone through when the pandemic started, nothing can scare me. I'm no overreacting or too sad about the emergencies.
IRINA: I am much easier about a number of situations that used to be worrisome to me, and that's good. The only thing that due to some changes now requires more focus and causes more stress, is legal paperwork.
NIKA: With the pandemic we had to find ways to adjust, make new decisions, learn from our own mistakes. We grew stronger and more confident in the process.
ANNA: Even though some tasks have become more complicated, my job is still exciting and extremely interesting. It's still a thrill and a storm of emotions.
IRMA: In a way it has become easier because the brides tend to sign the agreement faster.
We have all changed and now get involved much deeper on the emotional level with every bride and wedding. Even at times when we feel physically tired, the emotions are still there and their value overweighs. Our wish is always to give our couples even more emotions than they expect.
ELENA: Today I can confidently say that I've acquired much more experience and knowledge compared to when I just started in this sphere, and because of that the work feels easier.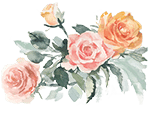 About the team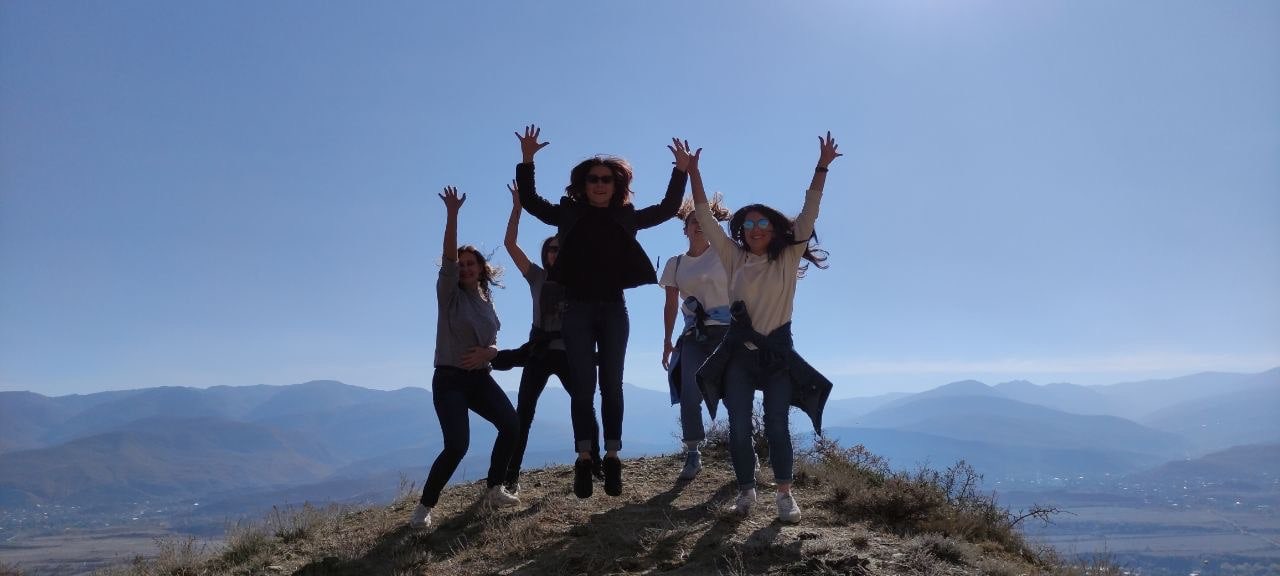 NIKA: The team has always been crucial to us, and nothing has changed here. We felt the value of our team even more when they all stayed with us even though some of them had a chance to join other projects.
We have newbies among the wedding planners and in the customer service department. Our team has always been friendly thanks to the «core» of team that's already there and the fact that we stand by each other and welcome new members warmly.
We created adaptation plans for the new people to dive into the workflow smoothly, and they did, so we count on a long-term collaboration with them.
ANNA: The team hasn't changed. We've always been friendly together, so it's the same. We're bigger now, but all the new boys and girls blend in smoothly.
IRINA: We support each other and it helps us stay strong, even in the toughest moments, when one can't survive without the support.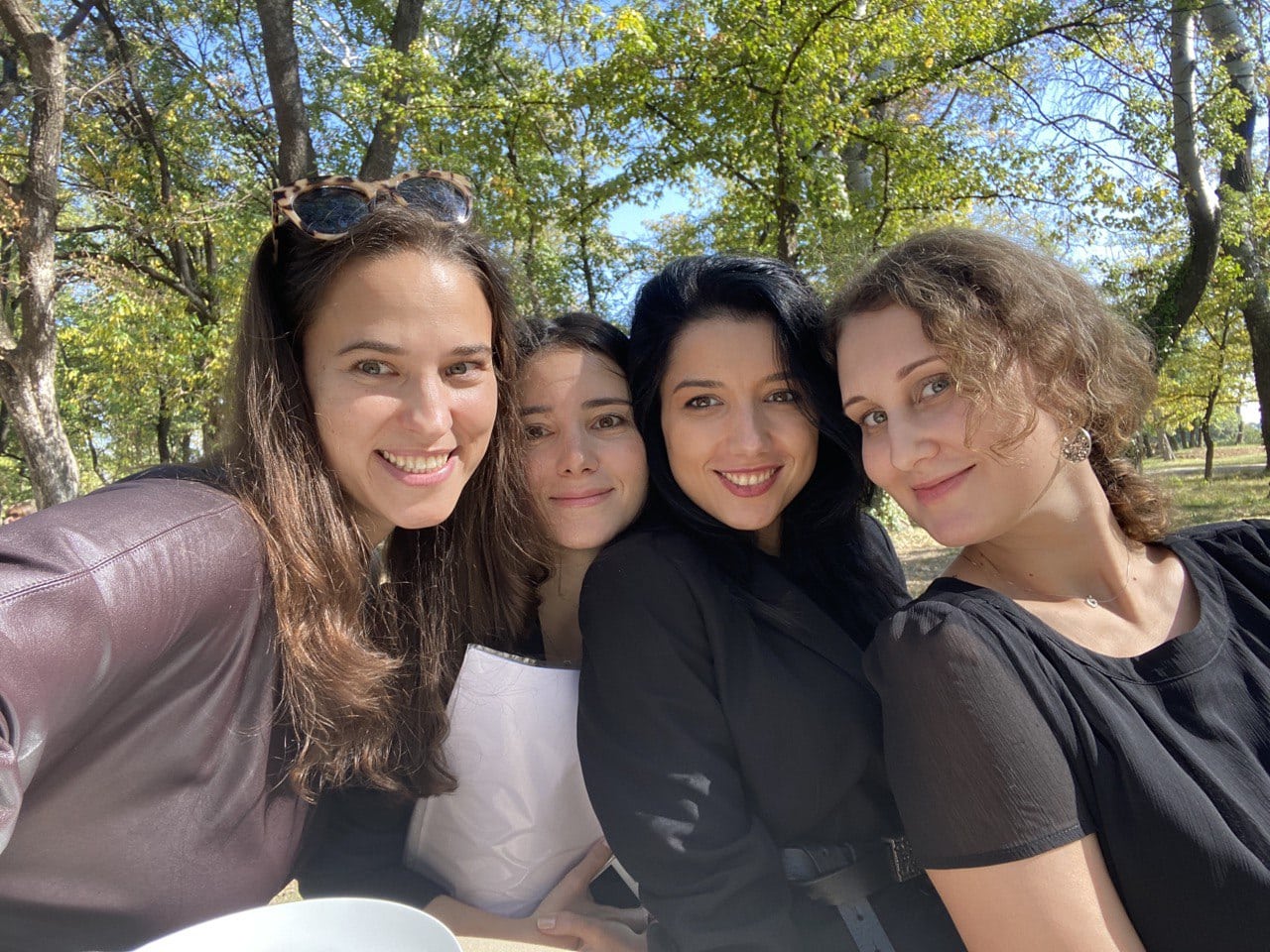 EVGENIYA: It was a total surprise when the demand for our services suddenly rocketed, so we had to grow our team quickly, to train and educate and try to keep it interesting. As of today we've become more than two times bigger: 20 people are working on the projects in our team, and it only makes us happy.
I think everyone, who's been through the pandemic, our «old» team members have become close and feel even more united. It's brought us closer together and the problems we've overcome have made us stronger and kinder.
I always say that there's no me without my team. They help me with everything and I also try to support them. Sure enough, conflict situations may happen, and it's OK, we're all humans, we get emotional and get stressed with big amount of work. I love the people I'm working with and they are more than just colleagues to me. More like my working family. When new people join us, I usually greet them in our group chat saying «Welcome to our wedding family».
IRMA: Everyone has changed! They value their time and future much more and therefore try to transform it into their present as soon as possible. It's very good, actually, an upside of the pandemic.
ELENA: I can feel that the team is more united, and it's obviously become bigger too.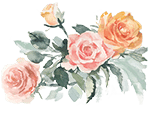 About relationships with our partners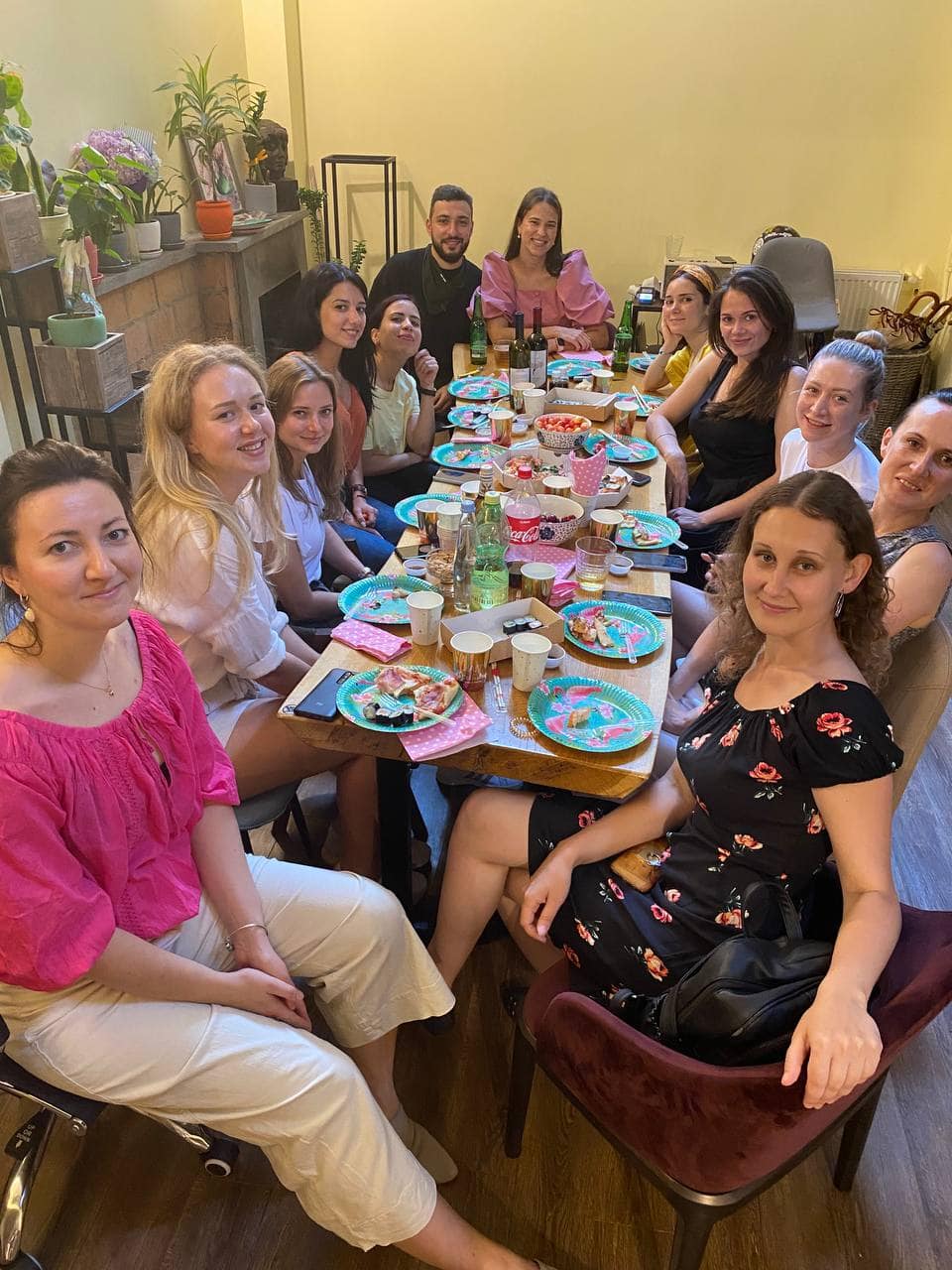 ELENA: We've all become closer.
EVGENIYA: I felt immense support not only from my team members, but also from our partners. These are the people that are by our side on the day of the project, we've been working together for several years now. We met many times during this year, celebrated birthdays together.
I can even name the people whose support was particularly strong and irreplaceable, it helped us stand more confidently on our feet, and I would like to express my deep gratitude to them:
and many others.
NIKA: We've always been friendly and respectful towards our partners, and they are the same to us, and it's still the same. Everyone was happy to resume the work, and we were thrilled to see our long-term partners finally, and we can feel it's all mutual.
The style of work with venues has somehow changed: we now have to talk through the plan of the event even in more detail because with the new regulations more aspects have to be taken into account, so we have to find the best solutions together.
And finally, even though we were always trying to expand our portfolio, this year we made a special focus on that. We're constantly in search of new make up artists, new photographers and videographers. And it's not because we're not happy with the «old» ones, but because we want to offer broader choice to our customers.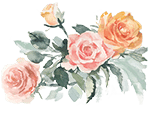 Evgeniya's final notes
In conclusion I would like to say that I'm very glad and grateful for the chance to experience this happiness of moving through almost the whole season with these emotions. When you're watching live stream of a ceremony or you can go and be part of it, it really is priceless, because that's the essence of our live and we take the story of every couple personally.
Surely, it takes up a lot of energy, physical and spirits too. Nevertheless it always compensates with the emotions and gratitude of our couples that show in the reviews they write on our pages on Google and Facebook. Feeling how warm and generous their words are, we realise it's truly worth it, people need us and our help is really valuable when we share what becomes the most important day of their life.