Collecting The Documents
Have you decided to officially register your marriage in Georgia? There is nothing easier. Georgia recently became one of the top five countries where marriage registration does not require a lot of documents from various institutions. Now we will tell you how easy, simple and fast is the procedure to become husband and wife in Georgia, while having some time to enjoy the sights of the Georgian capital. So, let's begin!
The first thing we need to start preparing for the registration of your marriage is to find out the desired date and time for registration, as well as to receive the documents listed below:
Clear scans of passports of the bride and groom (photos are no longer accepted by Georgian notaries);
Clear scans of passports of two witnesses (if there is only two of you, no problem: we will provide the witnesses);
Clear scans of a copy of the divorce certificate, which must be apostilled and certified by a notary in your country of residence (this document is necessary if you were previously married);
Clear scans of a copy of the birth certificate of a common minor child, which must be apostilled and certified by a notary in your country of residence (this document is needed if you have a common minor child).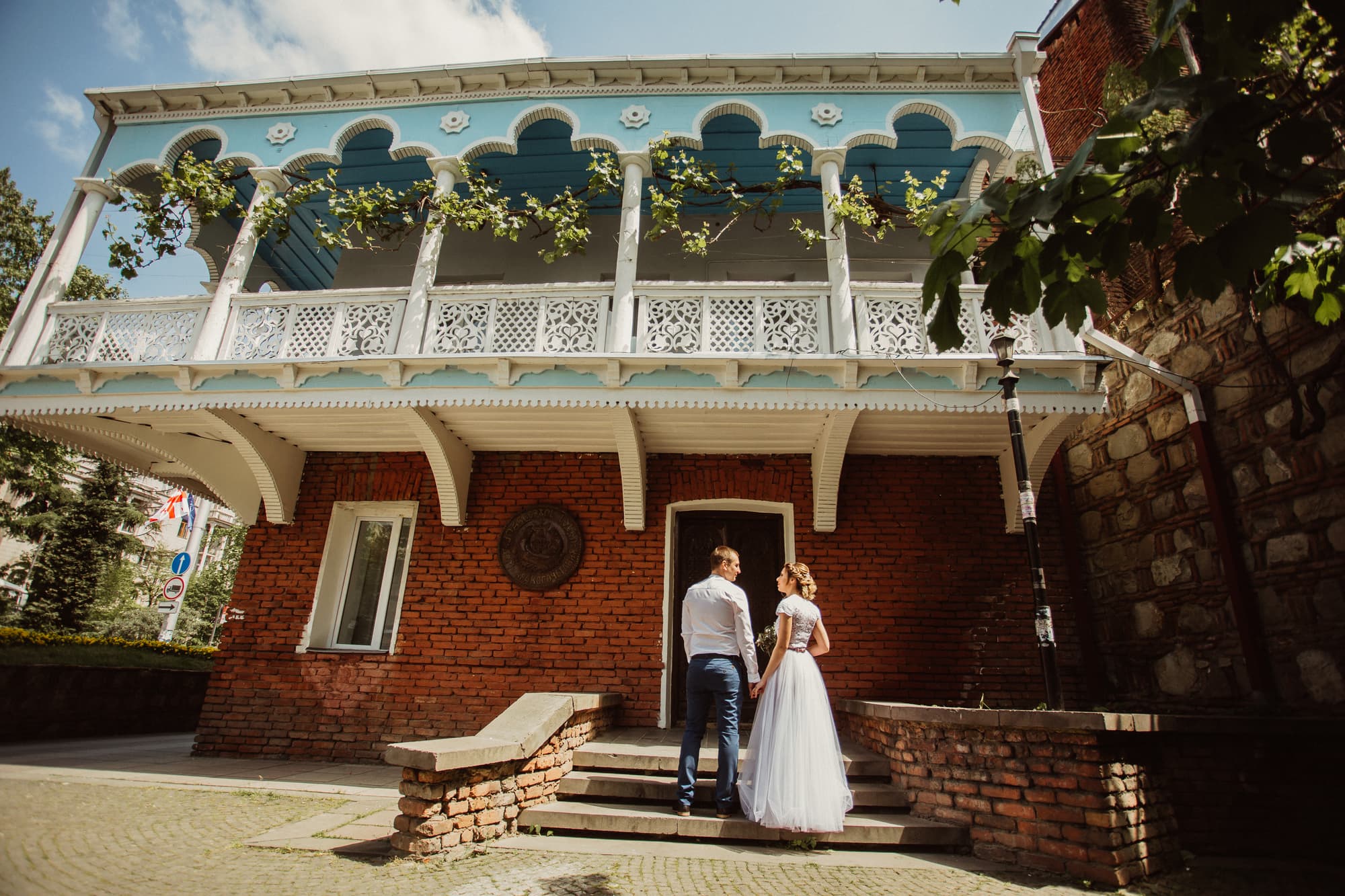 Once we receive and check all the necessary documents, we will proceed to the next step: according to Georgian legislation, all the documents mentioned above must be translated into Georgian and certified by Georgian notary. Therefore, all the documents will be ready by your arrival and the desired date and time will be booked by your wedding planner.
Georgia recently became one of the top five countries where marriage registration does not require a lot of documents from various institutions.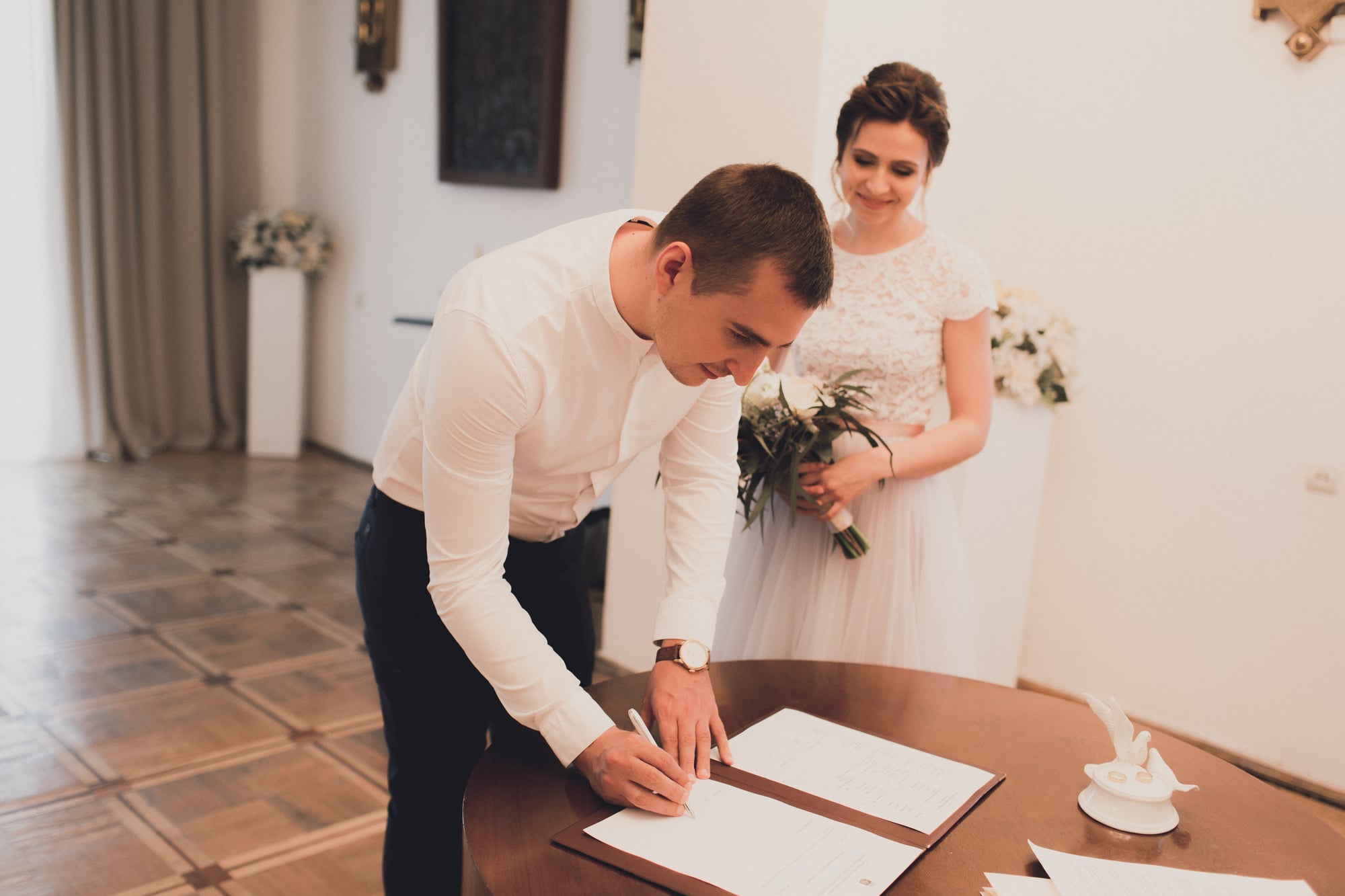 Choosing a Location
There are three ways to register marriage in Georgia: it all depends on how fast, solemn and romantic your ceremony should be. Registration in the hall of the House of Justice looks like this: you need to come in the morning, stand in a queue, submit an application to an operator, wait from two to four hours until your wedding planner receives an official message on a mobile phone that the documents have been checked, confirmed and you are given permission to register your marriage. At this time we usually let our couple go for a walk in the centre of the city. Then you  should stand again in a queue and finally register the marriage with the help of the operator.
Such registration takes approximately one business day, but there is no romance in it. For example, a ceremony in a private hall of one of the two Wedding Palaces, where you come 40 minutes before the ceremony, looks absolutely different. Officials fill in the documents, check and print your marriage certificate, and it takes 30-40 minutes. Then you are invited to the ceremonial hall, the receptionist delivers a touching speech while there is a romantic melody as a background. You sign papers, exchange wedding rings and congratulate each other with a glass of cold champagne. Solemnly, touchingly, and most importantly — quickly. The whole procedure takes 50-60 minutes, and you are absolutely free afterwards.
As for the most touching ceremony (it is called "ceremony outside the wedding hall"), you have to choose the location and time (from 10 AM to 5 PM), and we book the official. It is important to note that for such ceremony you need to send us an application (an apostilled and certified by notary power of attorney one) to fill in two weeks before the date of marriage registration (together with the  documents mentioned above). At the appointed time, the official arrives and gives a solemn speech, registers the marriage and hands over to you the marriage certificate at any place in Georgia: on a terrace overlooking to Old Tbilisi, in the vineyards in Kakheti, on the shore of one of the lakes in Kvareli, or on a platform over a cliff in the mountains of Kazbegi.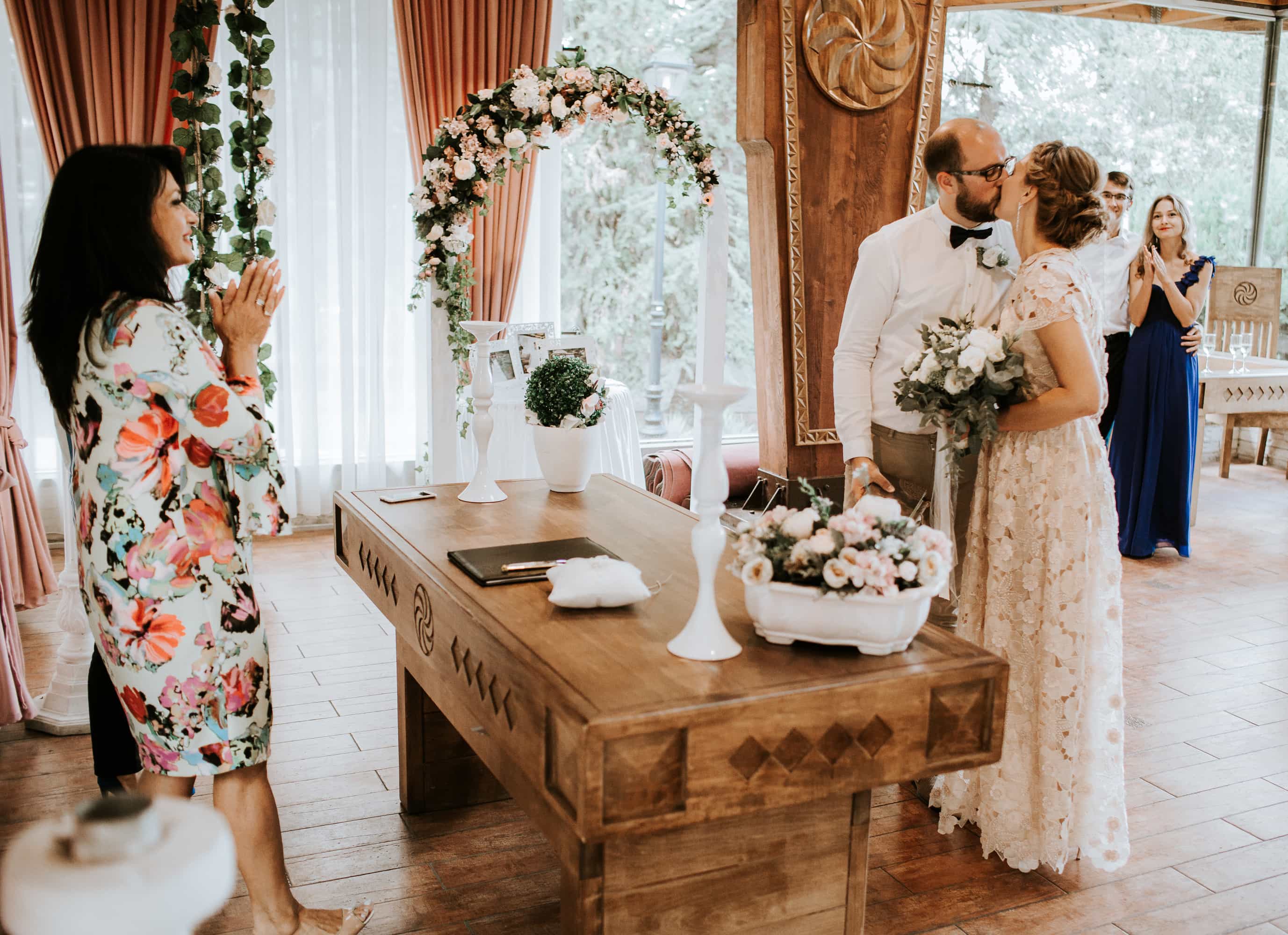 The Final Step
Once your marriage is registered, we proceed to the third (final) step — legalization of marriage for your country or countries (you can legalize your marriage for any number of countries you prefer). There are two types of marriage legalization: apostille (valid for 136 countries) and consular legalization (valid for all other countries). If your country has signed the Apostille Convention, the procedure will take from one to eight business days. It depends on how urgently you need your documents to be ready — urgency implies a high fee. If your country has not signed the Apostille Convention, it needs consular legalization. And these are two stages: the accreditation of the Ministry of Foreign Affairs of Georgia and the seal of the country's consul for which the marriage is legalized. This procedure takes from ten business days to one calendar month: it depends on the location of the consulate of the desired country and the queue for legalization.
Please note that in parallel with legalization, the House of Justice translates your marriage certificate into the desired language: we recommend English to our couples, as it is accepted in all countries.
We usually  send the documents by express mail to your address, or we give them to you personally if you are in Georgia after completion of all procedures with the legalization of the marriage certificate.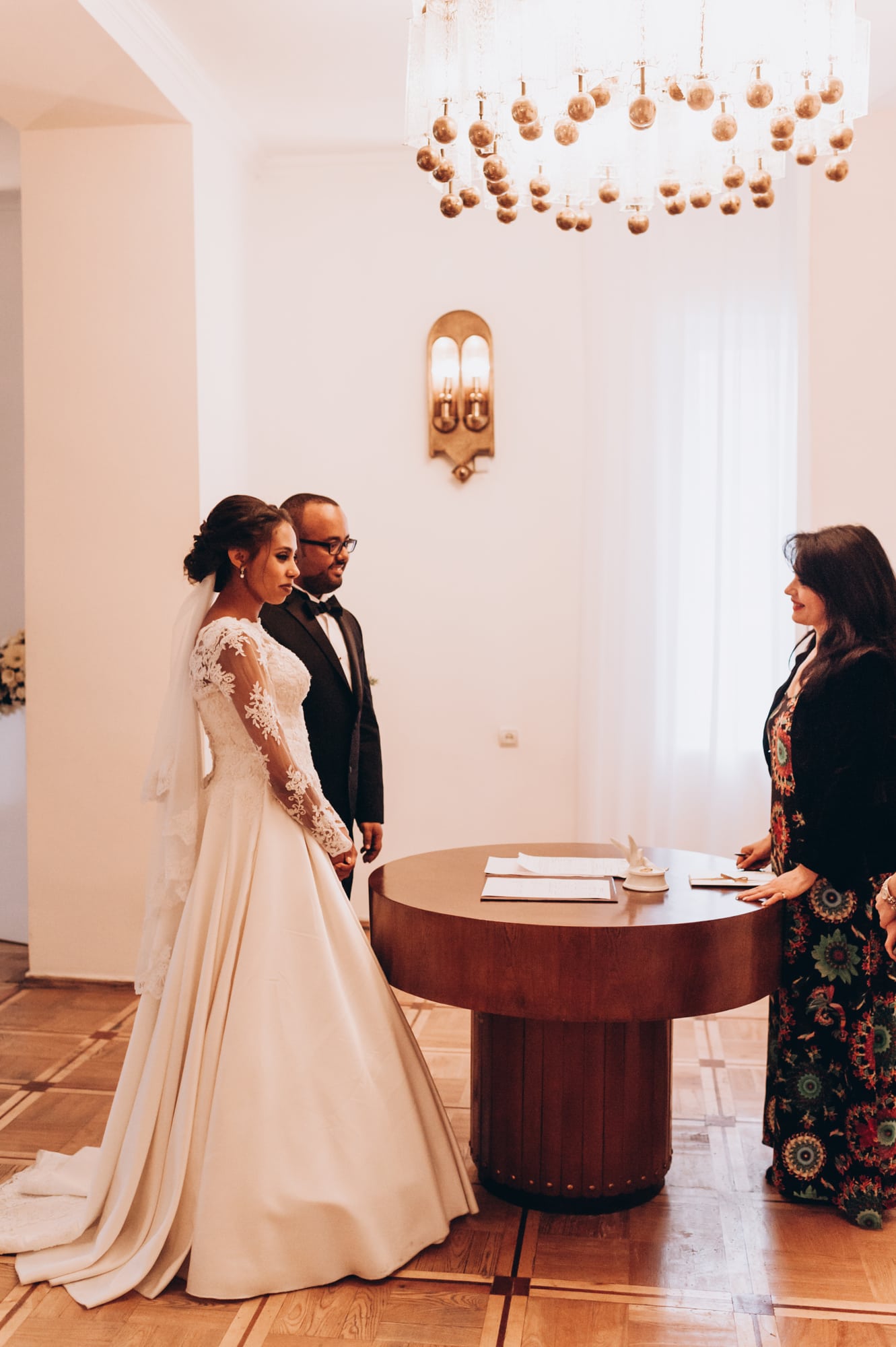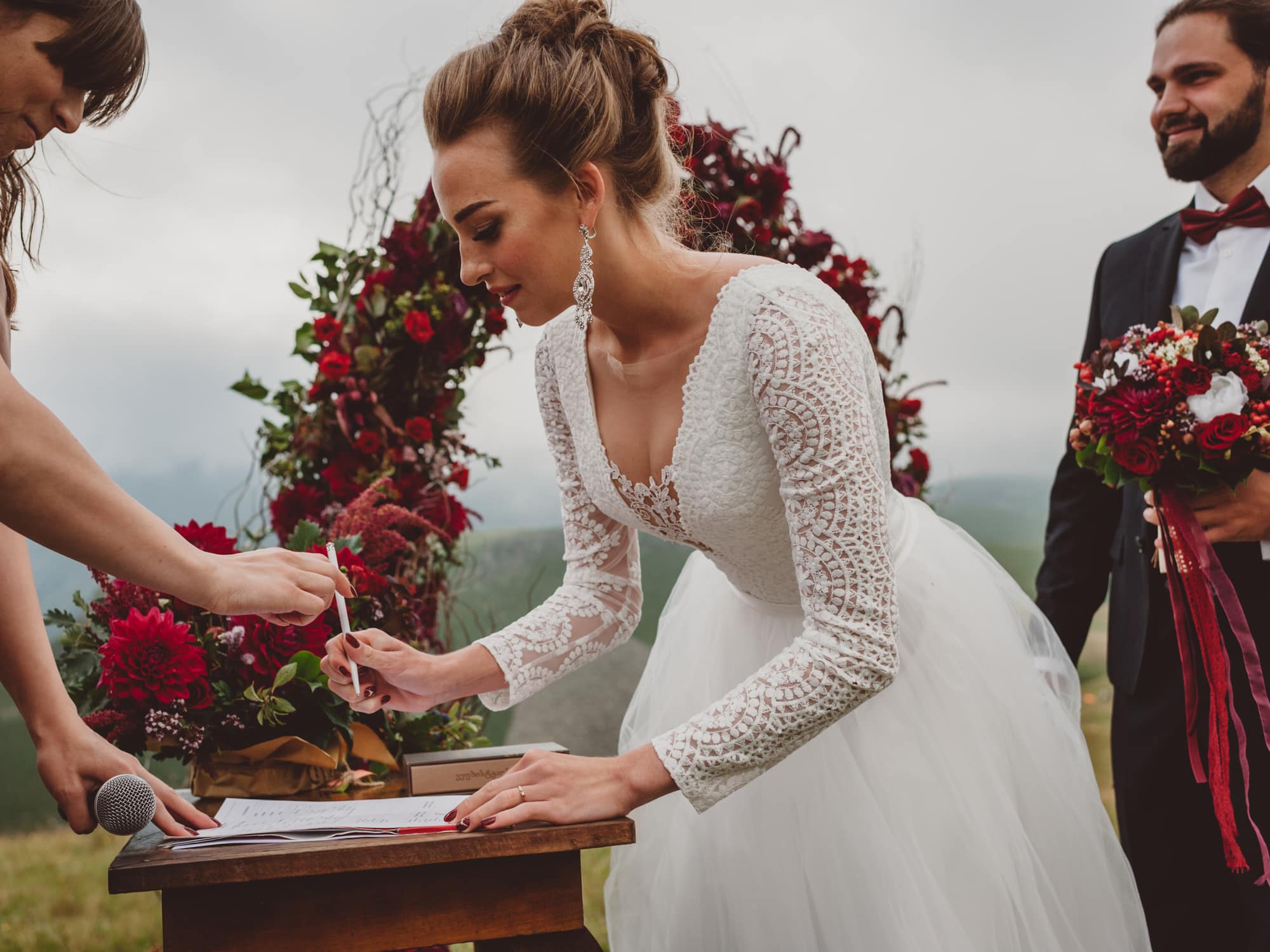 Are you still searching for a country for your wedding? Georgia is definitely the best solution!