Table of Contents
Cyprus is an ideal place for a destination wedding, incredibly diverse for such a small island. With stunning beach views or dramatic locations such as Aphrodite Rock to serve as your backdrop, you might be wondering where to get started when it comes to planning your wedding ceremony. Keep reading as we share everything you need to know about how to get married in Cyprus and offer you some insights into how to take your dream celebration from a dream to reality. We talk about all of the most important details – from working with a reliable agency, picking the best season, cuisine and style of celebration to the nuances of official wedding registration or church wedding specifics – depending on what you need to make this a truly happy and memorable occasion.
One of the first decisions to make when planning a wedding is whether you'll use a wedding agency in Cyprus or take on the challenge of a DIY wedding. With our wedding planning services in Cyprus, we can help you with a fast and easy marriage registration in any municipality of Cyprus. We can take care of the complete budget for the wedding, so if you are wondering how much to spend on a wedding in Cyprus, we'll be here to support you with planning the financial aspect of your wedding too.
Instead of spending hours of your precious time worrying about the small details that go into planning a wedding, we'll take away all of the stress of this process. You'll then be able to focus on spending time with your loved ones in the lead-up to your wedding. We can help you secure the best location for your wedding as well, together with incredible photos of the beach or Aphrodite Rock that you'll treasure for the rest of your life.
Instead of spending hours of your precious time worrying about the small details that go into planning a wedding, we'll take away all of the stress of this process.
How Much Does a Wedding in Cyprus Cost?
A common question we are asked is about the cost of organizing a wedding in Cyprus. Wedding prices will vary depending on your requirements, but the average cost of a wedding in Cyprus for about 80 people will be 10,000 to 16,000 Euros. There are many factors in play, such as the number of guests you invite and the location of the wedding. If you are able to downsize to just 20 guests for a budget wedding, then you'll find you can cut this cost at least in half, making it a much more affordable option.
The good news is that with our help, it is completely possible to plan a Cyprus wedding on a budget. Thanks to our many years of experience in the industry, we will work to make your wedding in Cyprus more affordable while creating wonderful and lasting memories. A quick wedding or elopement wedding is a good option for anyone who is not enthusiastic about having a large guest list, and intimate weddings are a solution for anyone with a guest list of 10 people or less.
We know that for many people, the natural beauty of Cyprus is the reason they choose this destination to get married. If you aren't worried about how much a wedding in Cyprus costs, we can help you create a memorable wedding for two with a perfect location, exquisite catering services and world-class entertainment at your reception. We accommodate all budgets and requirements, creating both affordable and blow-out events that everyone will enjoy.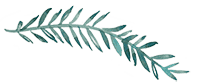 You have many options when it comes to the format of your wedding. These are a few of the most common wedding formats in Cyprus.
Ceremonies
All-Inclusive Wedding
Our team can help you to plan an all-inclusive wedding in Cyprus which can easily become a whole-day affair. Big celebrations usually start in the morning with the official marriage registration, and then continue with the traditional wedding ceremony. When you work with us to plan your wedding, we can plan an event that spans over a day or two based on your expectations. We know every couple has their own unique requirements for a wedding in Cyprus, and we'll be excited to work with you to hear your ideas for your dream wedding.
Official Registration Only
For a quick wedding in Cyprus, official registration is a great option for you and your partner. We know not everyone has the time, interest or money to invest in a large wedding ceremony, which is why we offer this as the cheapest way to get married in Cyprus. The quickest option is to have an official registration ceremony at the municipality, but you could expand this slightly by booking a venue for a small celebration after.
Our team can help you to prepare all of the paperwork for the official registration, so you can simply turn up and enjoy the ceremony without any stress. You'll then be able to celebrate with your partner in a way that suits both of your lifestyles, and we can help you to plan a celebratory dinner or party after the registration. It's a great option as well for locals who want to get married in another country, as you can complete the official registration here before your travels.
Symbolic Ceremony
Many couples that we work with come from overseas, looking to enjoy a wedding ceremony with the beautiful backdrop of Cyprus. If you've been officially married in your own country, then you can visit Cyprus to have a symbolic ceremony and celebration with your guests. Our team can organize a symbolic ceremony, where the master of ceremonies prepares a speech. You have the option of sharing your vows again during this type of ceremony, but this isn't necessary to repeat again if you don't want to.
Religious Ceremony
The primary religion in Cyprus is Christianity, but you'll find options for many religions on offer nowadays. Anglican weddings in Cyprus require you to arrive a few days ahead of the service, due to the preparations involved in religious ceremonies. A catholic wedding in Cyprus is typically a more complicated process than a simple marriage registration, and the religious procedures and set of documents that you'll need will vary depending on the options you select.
If you opt for a religious wedding, our team will typically need to start the procedure with you two to three months ahead of the wedding. This gives us time to prepare all of the paperwork, secure the venue, and add the finishing touches to your ceremony based on your unique requirements. The good news is that there are plenty of churches in Cyprus, so the venue options are extensive. Most of the five star hotels in Cyprus also have a small chapel on their sites, where you can hold a religious ceremony.
Armenian church ceremonies are typically faster and easier to organize, and these are readily available in Cyprus. Lebanese church weddings are also popular, and our team can support you in organizing a wedding ceremony in one of the many venues available with the Maronites.
Want to know more? Check out this section about different religious ceremonies.
Official Registration of Marriage
Before most luxury or church weddings in Cyprus, you'll start off the morning with the official marriage registration. This can either be done on-site at the venue for the wedding or in the municipality. During this process, you'll complete all of the paperwork for your marriage before going ahead with the ceremony in the afternoon. The officiant will usually speak in Greek with a wedding coordinator present to translate everything for the couple and any guests in attendance.
Read more in the designated section about official marriage requirements below.
Traditional National Weddings
As well as the religious ceremonies we've shared above, Cyprus now welcomes couples from around the world who want to celebrate with a traditional wedding in Cyprus. Indian weddings are extremely popular here, with the country hosting huge celebrations from guests of this culture who travel from around the world to be here. Our team understands the importance of the small details that go into a Cyprus Indian wedding, and we'll be excited to support you in planning this celebration.
An Israeli wedding in Cyprus is another type of ceremony we can support you with. Due to the ease of travel between the countries, it's a great alternative location to celebrate your wedding if you don't want to get married in your home country. We also offer traditional Cypriot weddings, which are suitable for both locals and visitors. If you want to truly immerse yourself in the culture and heritage of the country, a traditional wedding in Cyprus is an option that will give you an unforgettable experience.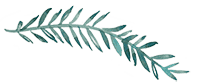 When it comes to preparing for your wedding in Cyprus, there are many different elements you'll need to research and plan. Let's take a look at the top considerations for anyone planning a wedding this year.
Season Selection
The best month to get married in Cyprus will be a choice that's personal and tied to your unique situation and needs. As with booking travel and events in any part of the world, when looking at the best time to get married, you'll want to think about the weather, wedding venue availability and the prices at different times of the year.
Busy Wedding Venues and Times in Cyprus
Wedding venues in Cyprus get booked up years in advance for the summer months. The most popular venues will require you to reserve at least a year before, when many potential wedding couples visit the island to scope out what the weather will be like the following year. The season will naturally impact the price that you pay for almost every aspect of your wedding, ranging from the wedding venue to the catering. Companies don't get to host as many weddings in the winter months, so you'll find they are more flexible about timings and prices.
The availability of locations is much more open in the winter and autumn, but the spring and summer months can also be good times to consider getting married in Cyprus. You need to weigh up all of these factors when you are booking a wedding on the island to ensure you get good value for money along with the wedding experience that you've always dreamed of.
Rainy Season in Cyprus
From the middle of May until the middle of October, you can expect dry and hot weather most days in Cyprus. When considering the best time to get married in Cyprus, most people try to avoid the November to March time period. These months usually have more rain, so if you are planning to host an outdoor wedding ceremony, it is a good idea to have a plan B, such as a marquee to keep you safe and comfortable in all cases. Of course, if you are getting married indoors, you might not need to be concerned about the weather, but this time of year might not be the best to invite guests from around the world who are looking to enjoy a warm and sunny vacation.
From November to March, you can expect milder temperatures as well. The part of the island that you are visiting will also impact the weather you experience, especially in the mountain regions where there are more rains overall. The good thing about hosting a wedding out of season is that the prices are much lower for wedding venues, travel and hotels. This can save you a huge amount of money, and your guests may be thankful for the lower travel costs as well.
Influence of the Season on Prices and Availability of Locations
During the summer months, many couples that are getting married in Cyprus find that the wedding venues are often overwhelmed with bookings. Not only do locals want to get married at this time of the year, but people are also looking to escape the cold weather in countries such as the UK and enjoy the beautiful climate in Cyprus. You'll find that you need to try and plan a year ahead for the most popular venues or you may find yourself limited with dates and times for your wedding ceremony.
The one complaint we do hear from some couples about weddings in the peak season is that time and energy are often limited, which leads to small details being missed off or a feeling of being rushed when at a venue. Make sure the venue isn't catering to more than one wedding on the same day, or you may find that you aren't given the care and attention you deserve on your special day.
Choosing an Idea for a Wedding in Cyprus
After thinking carefully about the time of the year that you want to host your wedding in Cyprus, it's time to consider the type of wedding that you want. There are so many different options, so there really is something for everyone. These are a few of the most popular ones for you to consider.
Hotel Weddings
With numerous four and five star hotels to choose from, it's no surprise that hotel weddings are so popular in Cyprus. This type of wedding can accommodate most party sizes and budgets, so we can work with you to find the option for weddings in Cyprus resorts that will work for you. One of the best things about this type of wedding is that your guests can easily just book a stay at the hotel where your wedding is hosted, so you don't have to worry about searching for extra accommodation outside of the wedding venue. They'll also enjoy having a great vacation in Cyprus as well as attending your ceremony.
Villas Weddings
For couples looking to enjoy a more intimate or private wedding experience, villa weddings are another popular option in Cyprus. Villas come in all shapes and sizes, and some of them have magnificent views over the oceans or mountains. One of the great things about villas is that you can also have full control over the decorations, as you'll likely have the time to yourself to set up the villa just as you like it. A unique experience would be to rent a villa for a weekend or week and also enjoy celebrating here after the ceremony with your loved ones.
Beach Weddings
Couples travel from around the world to enjoy the stunning beaches that Cyprus is famous for. Whether you want to get married barefoot on the sand or at a beach hotel, you'll be spoilt for choice when it comes to this type of wedding. Beach and cliffside weddings are naturally best enjoyed in the summer months, when the sun is shining and there is less chance of rain. Our team will be here to help you plan the perfect beach wedding and create a romantic location for your ceremony. The pictures you get during this type of wedding will be treasured by you both for the rest of your life, thanks to the natural beauty of the beaches in Cyprus.
Yacht Weddings
Looking to escape it all and enjoy a wedding that you'll remember forever? Hire a yacht in Cyprus and you can float out to the sea while exchanging your vows. Cyprus is home to some of the world's most luxurious yachts, offering you all of the amenities you could need for a yacht wedding. Sunset is the perfect time of the day for a ceremony on a yacht, but you could also consider getting married on the beach and then using the yacht afterwards for your wedding reception.
Rustic Weddings
Many couples today enjoy the idea of hosting a more down-to-earth wedding that will make their guests feel like they are right at home. The rustic theme has become increasingly popular with couples around the world and can incorporate handmade elements to the decorations that offer a personal touch. Rustic weddings are popular in Cyprus due to the many outdoor wedding locations and we'll help you to plan all of the little details that will impress your guests from the moment they step into your wedding venue.
Creating a Guest List
At the same time as thinking about your wedding venue, it's important to begin the process of creating a guest list. If you are wondering how many people can attend a wedding in Cyprus, you'll find hotels and venues to suit every party size. Whether you want an intimate wedding with just you and your partner or a wedding with hundreds of your closest family members and friends, our team can suggest the best option based on the number of people you want to invite.
One of the key things to think about when planning a wedding overseas is how many people will realistically be able to travel. With loved ones needing to take time off work and budget for an overseas trip, you may find that even if they wish to come, it's not that easy for some of your potential guests. For that reason, we recommend asking around before finalizing numbers to ensure you don't book a venue that will be far too big for the final number of guests that will be arriving. Your budget will also dictate the number of people you can invite, so if you know you don't have a sizable budget, be careful about inviting too many people.
At the same time as thinking about your wedding venue, it's important to begin the process of creating a guest list.
Travel Organisation
Once you've started to narrow down your guest list, it's time to think about how you and your guests will arrive into Cyprus and get around the island. Cyprus is well-connected to Europe, so you can easily fly here from anywhere in the world via one or connecting flights.
What is the Best Way to Fly to Cyprus?
The main airport in Cyprus is Larnaca International Airport, which is serviced by most of the major airlines in Europe. Even if you are flying from outside of Europe, you can connect in London or another major city to catch a flight here. There is also Paphos International Airport, which is located on the south-west coast, but you'll find fewer flight options here. Cyprus is easy to find inexpensive flights to from Europe, which is why it's such a popular vacation destination.
Hotel Stay
Both you and your guests will need to find somewhere to stay for the duration of your time in Cyprus if you aren't from the island. Cyprus has a huge range of hotels, many of which offer wedding venues and can support you with every little detail of your wedding day. Not all of your guests will be able to afford to stay in luxury hotels, so if you are having a wedding in a five-star hotel, we also assist with finding other options nearby to offer them as an alternative. You don't want to isolate anyone and make them feel like they shouldn't attend the trip, so always scout around the area for other options. Many hotels offer packages for wedding guests, which can help to make it more attractive for them to stay at the location of the wedding ceremony.
Wedding Day Transportation
On your big day, you don't want to be doing the driving, which is why people often opt for Cyprus classic wedding cars. This is the perfect way to come to any type of ceremony, and your Cyprus wedding car rental will ensure you arrive and depart on time from every stop on the day. The island offers both modern and classic wedding cars, so there's something to fit every style of wedding. We take care of all the rental arrangements for your car, so that you do not have to worry about it.
Another fun option for your wedding day is to consider a wedding bus. With great weather in the summer months, an open-top wedding bus in Cyprus will help your guests to arrive in style and have an exciting experience on the way. It's a unique form of wedding transport that will carry a large number of guests while also giving them the chance to bond on the journey and start creating special memories.
Organization of Ground Transport
Once you've landed on the island, you then have to think about how you'll get around both before and during your wedding. Hiring a car for your time here is a great option, and will give you flexibility for the days before and after your wedding. Of course, there are many transfer companies that will also be able to take you from the airport to your hotel, so you don't have to lift a finger from day one of your trip.
Invitations
When it comes to your Cyprus wedding invitations, you have multiple options for how you are going to invite your guests. Traditional invitations are still used by many couples, but when it comes to destination weddings, a digital initiation is a much easier option. You can send these invitations by email and then many couples link to a website which contains more information about the wedding.
When you are writing your invitation, make sure you include all of the information someone would need to make the decision about whether they'll travel to your wedding ceremony. Recommending places to stay and how to get to Cyprus can take the guesswork out of the planning for your guests. It will show just how much they mean to you and how much you want them to attend, so we encourage you to put the effort into creating invitations that are informative and useful to your guests. You can find a simple design online to use as well, which will give you some ideas about what to include in the invitation.
Concierge Service
We know that some couples simply don't have the time or energy to deal with planning every part of a wedding by themselves. If you lead a busy life and just want to take some of the stress out of planning a wedding, this can be a good option for you. By ordering a concierge service in Cyprus, you and your guests will be taken care of every step of the way.
A concierge service will help to communicate with your guests during the preparation of the wedding. This process usually starts about three months prior to the wedding, where a common chat is set up to help everyone receive the information they need about the wedding. They can then collect all of the necessary information for the accommodation planning and sort out arrivals and departures. As well as that, they'll be able to take care of special requests, such as food allergies or bookings for stylists.
If you or your guests have questions about traveling to Cyprus, they'll be able to offer you advice and information about what to expect. They can also help with the check in and answering your guests' questions, so you don't get inundated with calls or messages when you are dealing with the rest of your wedding plans. One thing to keep in mind is that while the concierge will offer you a lot of support, they don't buy the air tickets or organize routes and excursions for guests. You can use this service once you have your final guest list created, at which point you can hand this over to the team to take care of the rest of the preparations.
Wedding Style
The style and décor for your wedding is a very personal choice. No two weddings are exactly the same, and by considering the elements below, you can customize the wedding to you and your partner's preferences.
Interior Decoration
The venue of your wedding may help to inspire the interior decoration, with many guests opting for a Cyprus style wedding table. Our team will be able to help you source wedding furniture if you need to add to what's on offer at the venue and ensure you have enough chairs and tables for everyone you've invited. This is why it's so important to work on your guest list as soon as possible, so you aren't left short on the big day.
Color Matching
With so many individual elements to consider, one thing you'll want to do is have a color scheme in mind that you can use for every element. Stick to just two or three colors at most, otherwise you may find the wedding décor becomes overwhelming. A classic wedding will often involve white and another color, whether that's gold, silver, or your favorite one. You can then try to find small accents and accessories that add to the basic color scheme and will make for beautiful details in all of your wedding day photos.
A Wedding Arch
When working with our decoration team, one of the most popular options we see couples request is a wedding arch. This often acts as a backdrop to the wedding ceremony, and a place where you'll stand before taking your vows. Wedding arch rental in Cyprus is readily available and you can find arches in many styles. While we don't provide the arch rental ourselves, our decoration team works individually on each project and can help you to create a classic, boho, Indian, or any style of arch you desire for your wedding day.
Table Décor
Wedding decoration in Cyprus can range from a simple table setup to something far more elaborate. We have catalogs with the most popular décor options and can also show you what the current trends are when it comes to wedding tables and setups. If you have your own ideas and references, we are also very open to listening to your thoughts and working to bring every element of your dream wedding to life. We handle a variety of different decorations, ranging from a very simple flower composition for an intimate wedding to decorating traditional Indian and Israeli weddings. Grand events will benefit from wedding decor services in Cyprus. We'll take care of every element of the full organization of your wedding so you don't have to worry about overlooking any of the smaller details when buying your wedding supplies in Cyprus.
Plates and Utensils
While they are one of the more practical and dull things to consider, you can extend your color matching down to your plates and utensils. Make sure you have enough to cater to everyone and think about how you will lay out these items on your tables. One nice touch that many couples do nowadays is to add handwritten or carefully designed placeholders to each table setting. This not only shows your guests where they should be seated but will also make them feel like a valued and appreciated presence at your wedding. If you have a lot of guests and are opting for this feature, try not to leave it for the last minute or you'll find yourself stressed and rushed.
Wedding Dresses
The question of what to wear to a Cyprus wedding is one of the biggest challenges for any bride to be. It's a very personal choice to find a dress that they are both comfortable and confident wearing. Many people have an idea in mind when it comes to the style of the dress, and it's up to you whether you buy this at home before traveling or rent a dress when you are in Cyprus. Wedding dresses in Cyprus can be easily purchased or rented, and we can recommend to you the current trends and most popular styles with the brides we have worked with. Many couples opt to bring outfits with them so they know they have the perfect outfit ahead of time, but we can recommend where to buy or rent Cyprus wedding dresses if needed.
As well as your Cyprus wedding dress, we can also support you with Cyprus wedding outfits for your guests. Not everyone is able to travel a long way with a huge amount of luggage, and wearing a dress just once for a wedding feels wasteful for many guests. We can help with Cyprus wedding guest dresses for guests of all ages and with any style preference. Our team is also used to supporting men with groom outfits for weddings and can help you find the perfect suit rental for your big day.
Buying Wedding Dresses in Cyprus
Fashion vendors in Cyprus have a very keen sense of fashion and you can be sure you'll find some incredible dresses here. Many of the best wedding dress shops here offer designers from across Europe, so you can be sure you'll find the perfect dress if you do wait until you arrive on the island to find your ideal outfit. Our aim is for any bride to feel confident on her big day and we'll support you in finding a dress that flatters you and makes you feel your best.
Guest Wedding Dresses
You can rent or buy wedding guest dresses suitable for Cyprus weddings at the destination when you get here. Many guests opt to take this option to save luggage space or avoid paying for excess baggage. As you may only wear the dress once, it's a great option that's cheaper and more eco-friendly.
Preparing Your Outfit for Your Wedding Day
After traveling by plane to Cyprus, you no doubt need to consider wedding dress cleaning or steaming. You'll find that plenty of wedding hotels offer wedding dress steaming on-site, but our team can recommend a company nearby to your hotel if not. This is something you'll want to do as soon as you arrive to ensure this essential element of your big day is ready to go.
Wedding Dress Rental
More and more brides today are looking at wedding dress rentals instead of buying an outfit that they'll only wear once. Whether you don't want to take up a whole suitcase when traveling with a wedding dress or just feel that it will live in a cupboard for the rest of your life, this is a great solution for anyone planning a wedding here. You'll still be able to find the dress of your dreams and get stunning photos on the big day that you can treasure forever. The great thing about this option is that you'll save a fortune on your dress and can use this money for other aspects of the wedding ceremony.
Wedding dresses in Cyprus can be easily purchased or rented, and we can recommend to you the current trends and most popular styles with the brides we have worked with.
Wedding Must-Haves
Make-Up and Hair Artist
Cyprus wedding hair and makeup is something every bride needs to consider to feel their best on the big day. You don't need to do your wedding hair in Cyprus alone, as there are so many great hairdressers on the island. The bride will need to provide a reference to the hair and make-up style that she wishes to have and then our team will do everything exactly based on this information. We do recommend that you do a trial of your hair and make-up ahead of the wedding, so you can make any little adjustments ahead of the big day.
Photographer
Professional wedding photos are one of the best investments you'll make for your wedding day. A wedding photographer in Cyprus will be able to capture all of the little details of your wedding day, such as your first look, your ceremony and your family and friends enjoying themselves. When comparing wedding photography prices in Cyprus, you'll notice a huge range of packages and options on offer.
We carefully select our photography subcontractors and only recommend those who deliver professional and high-quality results in a timely manner. We advise sticking to these tried and tested vendors whose services we have used with previous clients, so that you aren't test-driving their service on your wedding day. It will give you more peace of mind on your wedding day, knowing that your memories will be captured for you to look back on for years to come. Prices start at 100 EUR per hour for the standard category specialist, but you'll find extensive packages and options on offer if you want something more complex.
Florist
Flowers are one of the most important parts of your wedding decorations. Our team can get in touch with florists around the island who will create vibrant bouquets based on your wedding color scheme. You can create inventive decorations for your wedding tables and venue which will be the ideal backdrop to your wedding photos.
Wedding Website
You have multiple options when it comes to creating your wedding website. You can make a website to order, where it's completely custom built for your event. Wedding website builders are also available for free online, which is a simple option for anyone looking to DIY this task. On the other hand, it's your wedding and you don't need to do all the work, so you could choose a subcontractor from our agency catalog. They will take into account the information and details you want added to the site and then do all of the work that's required to build an effective site for your wedding guests.
Wedding Stationary
Our team can help support you with the little details when it comes to your wedding invitations and wedding brochures. If you have a large number of guests, seating cards are extremely helpful to ensure everyone sits where you want them to. We recommend creating a welcome board for the entrance of your venue, which could also include a seating plan for guests. This will save a lot of arguments and awkward conversations and ensure everyone is sat down quickly ahead of your reception or ceremony. We can also help design a menu that will create a great first impression for your guests when they arrive.
Live Music
For your wedding ceremony, one of the best ways to set the atmosphere is with live music. Cyprus wedding music often involves a saxophone or violin, which offer a relaxing and welcoming prelude to the wedding. If you want to budget this area of the wedding ceremony, you can just use the microphones and speakers at the venue instead and plug in your phone or device with your wedding playlist.
Master of Ceremonies and Wedding Dinner Emcee
Depending on the size and type of event you are hosting, a master of ceremonies or a wedding dinner emcee may be required to host this event. This is a great idea for anyone with a large guest list who doesn't want to have to take on the job of hosting and talking on a microphone all night long. We can put you in touch with some excellent hosts to take care of this and make the event run smoothly for everyone. Of course, you might wish to choose a family member or friend for this task who enjoys talking in front of people.
Videographer
Apart from a wedding photographer, wedding videography in Cyprus is a way to enhance your wedding day memories. Usually wedding cinematography results in a three to five minute clip or you can opt for an extended 20 to 30 minute video, depending on the package you choose. Some of them can also offer you Reels and Stories for additional charge, which you can share on your Instagram or social media accounts for more engagement. We also work with international photographers and videographers and some of our clients opt to travel with someone from home who they feel comfortable with in order to get the results they desire.
A Wedding Cake
No wedding is complete without a cake, and there are many companies offering wedding cakes in Cyprus. When you are traveling from overseas, you might not get the chance to taste test your cake ahead of time, which is why we suggest working with one of our recommended wedding cake providers. We know they will offer great results and can collaborate with you to create a wedding cake that offers the flavor and design you desire.
Organization of Show Program
Stage
A stage may be necessary if you have live performers or a DJ for your wedding reception. You can build a small or large stage and work with many companies who offer this service at venues across the island.
Entertainment – Music, Live Bands, DJs and Dancers
There are so many options when it comes to entertainment for a wedding. Wedding singers in Cyprus are one of the most popular options for both receptions and the ceremony, and you'll find they cover a wide range of musical genres. For a more lively party, Cyprus wedding bands can play all of your and your partner's favorite songs and keep the party going into the early hours of the next morning. A DJ is a good option for a late-night party or younger crowd, and you can enhance the experience by inviting professional dancers who can work with the DJ or singers to put on a complete show.
Lights and Sound
Adding professional light for a wedding in Cyprus may be critical based on the type of venue you are using for your ceremony. If you are hosting an outdoor wedding later in the day, you may need lights to ensure everyone is safe and can see the ceremony. Even indoor weddings often require party lights for the reception, and we can work with you to find the right solution for your needs. Sound equipment is important for microphone speeches and performances and the amount of equipment you need will depend on your entertainment offerings.
Pyrotechnics
Wedding fireworks in Cyprus could offer a perfect finale to your event, but they can be a very costly addition to your wedding day. A simple option may be to use wedding sparklers, which your guests will enjoy the experience of too. If you are interested in setting off fireworks, make sure you ask your wedding venue if they can be used on the premises. Ground fountains are a more commonly known option which is also more budget friendly.
Wedding Rings
The final element to consider ahead of your big day is the wedding rings you will exchange. Most people buy their wedding rings in their own country ahead of traveling to Cyprus, which ensures they get something they will be happy to wear for many years to come. However, we can advise you about the best wedding ring stores in Cyprus, should you need this service, or if you need any adjustments to the rings you brought with you.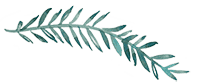 Seven of the most popular regions of Cyprus for holiday makers and wedding celebrations are Paphos, Larnaca, Polis, Limassol, Nicosia, Protaras and Aiya Napa. Each of them is special in its own way and ready to offer you an amazing wedding experience. Here is more about the reasons you might want to celebrate your wedding there.
Nicosia
The capital of Cyprus and its beating heart, Nicosia has a wide range of locations and activities to interest tourists and is especially appealing to couples wishing for a memorable wedding that unites elegance, natural beauty and a sense of history, while staying away from the busy coastal areas.
Lexeco Estate
A stunning countryside wedding venue, Lexeco Estate boasts a spacious area that incorporates many attractive locations for your celebration, including its own quaint chapel, olive groves, a bar and a beautiful lake.
Casale Panayiotis
A lovely retreat nestled in the Marathasa Valley, on the slopes of the Troodos Mountains. Visit Casale Panayiotis to enjoy a marvelous wedding in a picturesque village, full of lovingly restored houses showcasing the traditional character of rural life in Cyprus.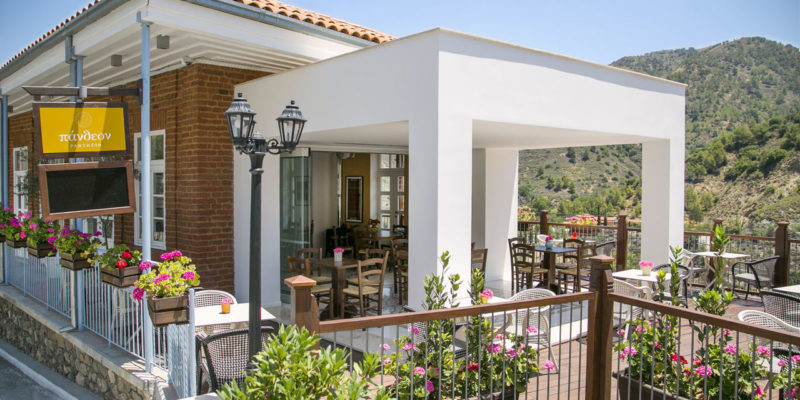 Limassol
The second-largest urban area in Cyprus and a place filled with ancient history and architectural wonders, Limassol is a versatile area that can cater to the most demanding of couples. Some of its attractions include the Marina and the Old Port where you can enjoy a yacht wedding, a beautiful seaside promenade and the characteristic quaint beauty of the Old City and its architecture.
Amathus
An exceptional beachside hotel with world-class service and facilities, Amathus is located close to the eponymous ruins that can serve as a beautiful backdrop for your wedding, while boasting great recreational opportunities and a charming garen area.
Parklane Luxury Resort
Offering unmatched indulgence, Parklane, a Luxury Collection Resort & Spa, is a resort that unites tasteful accommodation, landscaped gardens, multiple swimming pools and a variety of restaurants with an unrivaled choice of cuisine. It is a perfect destination for any wedding celebration or honeymoon escape.
Columbia Resort
Nestled on the Pissouri Bay Beach and boasting a fantastic mountain view, the hotel provides a wide variety of accommodation and recreation facilities to make your big day truly special.
St Raphael Resort & Marina
Located next to one of the largest blue-flag beaches, with beautiful and spacious rooms, elegant restaurants on the premises with fine dining opportunities, St Raphael offers its guests a kaleidoscope of experience for a great wedding.
Hadjiantonas Winery
A winery that finds itself at the forefront of the new generation of Cypriot wines, it invites its guests on a tour of delectable wines paired with signature local dishes for a wedding to remember.
Dafermou Winery
Posed against a background of lush greenery, Dafermou Winery offers a unique blend of tradition and innovation in winemaking. Its picturesque vineyards and a stunning main building with a high-tech industrial feeling can provide a magnificent backdrop for your ceremony or photoshoot.
Larnaca
An authentic and diverse region, Larnaca is full of unique contrasts. Sunny beaches, ancient churches and natural wonders meet modern holiday resorts, bustling restaurants and trendy hotels. Take inspiration in its great variety to craft a wedding celebration in your own distinct style.
HoneyLi Hill
Perfect for any type of wedding, HoneyLi Hill is a fantastic rural venue with a cozy feel that boasts spectacular mountain views. A chapel on the premises and three different reception areas make this place especially attractive.
Galu Seaside
Located right on the pristine Oroklini Beach, this venue offers unrivaled sea views, service and cuisine. Ready to host your celebration day or night, Galu Seaside is a beautiful canvas for the memories you can create together on your wedding day.
Terra Oliva
Situated in the heart of Lefkara, Terra Oliva is famous for its stunning olive trees and its responsible approach to cultivation. Exchange your vows in the shade of ancient trees or enjoy a sunny photoshoot with a wedding photographer – either way, the experience will be quite memorable.
Golden Bay
A distinguished five-star hotel with excellent facilities and a balanced location between a scenic beach and the city center, Golden Bay is proud to present its guests with an opportunity to experience their impeccable hospitality and charm.
Paphos
Experience this vast district characterized by its magnificent nature – gulfs and coves, capes and points, beaches and tiny isles that cover its territory, making it perfect for a spectacular outdoor wedding. Beautiful to visit in any season, it can offer you forest walks, blossoming fields and charming vineyards to serve as a backdrop for your ceremony.
Coral Beach Hotel & Resort
Welcoming and unassuming, this resort charms the visitors with a unique architectural style, while offering only the best things one can expect. With its environmentally-friendly design and proximity to a reserve, Coral Beach will be a wonderful place for couples, looking to be closer to nature on their wedding day.
Liopetro
A tranquil rustic venue, Liopetro can be found in the village of Kouklia, not far from Paphos. Located on a historical site, it offers couples an intimate atmosphere that is perfect for elopement-style weddings and other celebrations.
Aphrodite Hills Hotel Resort
The resort features high-class accommodation with state-of-the-art amenities, as well as a great location for a wedding reception or honeymoon – lying just across a picturesque ravine from the sea coast and right next to the central square with wonderful shopping opportunities.
Minthis Hills
Set among ancient olive groves, orchards and rolling hills, Minthis is everything a retreat should be, calm, spacious and full of modern luxuries. If you want a serene spot to celebrate your union, this is the place for you.
Ktima Alassos
This venue, located in a secluded spot next to the turquoise waters of the sea, is specifically designed to give couples an ultimate wedding experience. There are several attractive outdoor areas available, as well as a stage and high-tech lighting.
Sea You Beach Bar
A buzzing seaside bar that provides a great selection of food and drinks, as well as a festive atmosphere to the guests and holidaymakers, it can be a great place of fun and enjoyment for couples who dream of a more dynamic wedding.
Aiya Napa
A resort that is well-known for its lively atmosphere and vibrant nightlife, Aiya Napa has more to share with travelers than just all-night parties. Explore the beauty of its coastal area, enjoy bright sun on its world-famous beaches or have a celebration in one of its charming villas – there are endless possibilities for creative wedding ideas.
Thalassines Beach Villas
A family-run property, this venue offers a selection of private and exceptionally well-maintained villas, together with a broad range of activities to benefit you and your loved ones. A secluded, privately owned stretch of the coastline provides a great opportunity for a magnificent beach wedding.
Nissi Beach Resort
A magical and memorable venue, it is famous for its pristine sandy beach and crystal clear waters. Add to that miles and miles of lush tropical gardens, and you have an oasis of leisure that is worthy of hosting your special day.
Protaras
Affectionately called "the land of windmills", Protaras lies in Paralimni Municipality and maintains its nostalgic quality of the past. While quieter than Aiya Napa and with a less boisterous nightlife, Protaras is famous for its clear waters and sandy beaches, attracting visitors from all over the world.
Grecian Park Hotel
This luxury five-star hotel is located next to the National Park of Cape Greco with breathtaking views of the Mediterranean, it has access to Konnos Beach, one of the best on the island. Let yourself relax and enjoy the quality service and cuisine this hotel is proud of and make it a part of your special event.
Atlantica Sea Breeze Hotel
A peaceful beach-front hotel lying next to a beautiful bay but away from the noise and hectic life of the city, Atlantica Sea Breeze will appeal especially to couples who wish to enjoy a stress-free holiday as well as a wedding celebration.
Polis & Latchi
With its stunning nature, friendly local people and a great diversity of accommodation, including stylish hotels and cozy rustic villas, Polis is a dream place to celebrate your wedding. You will have a chance to appreciate its many historical features, picturesque harbors and beaches, along with a broad selection of venues to dine out – restaurants, tavernas, and fish restaurants to complete your special day. A tiny but endearing village of Latchi is an equally fantastic spot for a ceremony by the sea.
Anassa Hotel
Built in a traditional style, this refined venue is ready to pamper you with seasonal culinary delights, excellent sea views and best quality of service. Here you will find a sanctuary of idyllic Mediterranean living for your wedding day and afterstory.
Land of Eternal Love
A magical place near the charming village of Pomos, Land of Eternal Love is celebrated for its rich history and natural beauty. Its breathtaking vistas that combine the sea, ancient trees and fields of wildflowers are impossible to resist, while the modern facilities of this venue and its secluded character ensure that your wedding day is an amazing experience.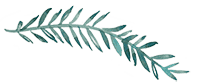 As a country with rich traditions of celebrating the joys of life, Cyprus has its own way of commemorating important occasions. Here we will talk about what you can expect from Cypriot celebrations and holidays.
Cypriot Weddings
Cypriot weddings are quite distinct and will be instantly recognised by anyone who has ever seen one. They typically involve hundreds of people (sometimes even thousands) who are invited to the church ceremony and the wedding reception, usually held in the courtyard of the same church. A buffet with champagne and cakes is organized, where everyone has a chance to congratulate the newlyweds. The happy couple may spend hours as the center of attention, receiving warm wishes and small heartfelt gifts, before proceeding to the celebration dinner. Here, they can enjoy the company of the closest relatives as well as other important people in their lives, with the number of guests rarely going over 40-50. At the close of the day there may be fireworks, dancing and singing, going well into the small hours of the morning.
There are many interesting authentic traditions that accompany a wedding in Cyprus, such as, for example, wrapping red scarves around the bride and the groom to wish them happiness in their married life, or wearing wedding crowns (stephanas) made of traditional materials – lemon leaves, olive branches, vines and even gold that symbolize a blessing of their marriage, and remain important to the couple for the whole of their life together.
During the reception, there's customary Cypriot food, such as the koulouria – a ring-shaped biscuit with sesame seeds, as well as traditional dancing –  when the couple walks up to the dance floor to perform their very first dance as husband and wife, the guests pin money on their clothes to wish them prosperity and give them a chance to pay off the wedding expenses.
Main Holidays
All big events in Cyprus are celebrated within the family circle as the nation of family is extremely important in the Cypriot tradition. Birthdays, weddings, public and religious holidays will see the whole family gathered together to share the happiness of the day. On most occasions all the members of the extended family are invited as well, which means several generations participating at the same time, with a lot of warmth, good food and chatting.
Culturally, the most significant holidays in Cyprus are Christmas and Easter. Apart from church activities and religious observances, these are the times of unity for the family members. Houses are brightly decorated, invitations are sent, presents are opened, food is cooked and eaten together, news is exchanged, and the day is finished with a grand feast where all the relatives and friends are invited.
Public holidays in Cyprus are equally enjoyable with many small rituals and traditions to accompany them – the festive atmosphere of Halloween with street parties and dressing-up, the romantic feel of St. Valentine's Day and its colorful decorative attributes, as well as many others.
By far the most interesting is the New Year celebration that includes a traditional (and delicious) vasilopita cake, which is customarily sliced into pieces and served to everyone present, from the oldest to the youngest. When the cake is baked, a coin is inserted into the dough, symbolizing good luck and prosperity. Whoever finds the coin is said to have only good things happen to them throughout the coming year. The festivities also include playing games, public gatherings and parties in the center of any major town, especially for the younger generation.
Limassol Festivals
Limassol has long held the title of the most creative town that fosters a number of unique celebrations attracting both locals and tourists. Two of those – the Wine Festival and the Carnival – are of particular note for those who wish to experience the Cypriot hospitality and celebration spirit.
The Wine Festival of Limassol
The festival is held annually at the Limassol Municipal Gardens, typically anywhere from the end of August till the beginning of September, sometimes even the start of October. It lasts for two weeks and is known to attract as many as 15,000 visitors that come to attend its various entertainment venues and cultural events.
The main highlights of the festival are wine tasting, grape threading, Greek music and dancing. In its long and established tradition, the singers are local and belong to the folklore club of Limassol, with guest artists from overseas joining them. Other kinds of events are just as exciting, with a special emphasis on family fun: magic shows, comedy gigs and concerts of the Municipality Philharmonic Orchestra are performed at some venues. All vineyards and wineries are honored to participate, making this an ode to the Cypriot winemaking customs. Roast meat, kebabs and other meat dishes are served to accompany these distinguished wines, following the Greek gastronomic tradition. Fairs are also organized and filled with the usual heartwarming delights, such as playful competitions, shooting ranges, cotton candy, which creates a very nostalgic atmosphere.
The Limassol Carnival
The Limassol Carnival Festival is another exciting yearly event that happens 12 days before Lent, on the Sunday before Ash Monday preceding Orthodox Easter. It is the oldest and the most popular of Cypriot traditional folk festivities and is now an integral part of the city's image and culture. People from all over the island and overseas gather to celebrate this cheerful event and take part in its authentic spirit. Limassol's carnival has remained unrivaled by any other such event in Cyprus because Limassolians have passed down from generation to generation their celebratory mood, and today they remain just as enthusiastic and committed to maintaining it. To this day there is a strong urban and family tradition associated with organizing and attending the festival, so the whole of the community is involved.
The main points the festival is proud of is fantastic meat and wine, satire, dancing and singing – particularly serenades, traditionally sung by male choirs and accompanied by mandolins and guitars, and not to forget colorful masks and costumes. A parade is held that is inspired by a variety of themes, including historical and political events, movies and the cultures of foreign countries, mythology and folk tales. The serenades and the carnival songs can be described as the essential spirit of the Limassol Carnival that expresses the town's unique cultural identity and the historical roots of its people.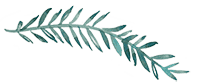 A common question we are asked is: is it easy to get married in Cyprus? Before planning a wedding overseas, it's important to consider the Cyprus weddings legal requirements to ensure this is an option that fits your personal situation and will serve you well for your marriage plans. Let's take a look at the Cyprus wedding rules and the things to keep in mind when planning any type of wedding here.
Required Documents
The requirements for documents to answer the question: what documents do I need to get married in Cyprus, varies depending on whether your country has signed the Hague Convention.
If you are a citizen of a country that has signed the Hague Convention you will need:
Originals and copies of passports (valid for at least 6 months)
Certificate of Freedom (Certificate of Marital Status with an apostille, should be not older than 3 months)
Birth certificates (with notarized translation)
Divorce certificates (if applicable – with notarized translation)
Copies of passports of witnesses (if there are witnesses)
For Lebanese citizens, you'll need to provide:
Originals and 2 copies of international passports (valid for at least 6 months)
Certificate of family composition (2 originals, certified by the Ministry of Justice of Lebanon)
Certificate of family composition (1 original, certified by the Cyprus Embassy in Lebanon)
Certificate of individual civil status (2 originals, certified by the Ministry of Justice of Lebanon)
Certificate of individual civil status (2 originals, certified by the Cyprus Embassy in Lebanon)
Form of intent to marry (signed by both spouses) from the Lebanese Embassy in Cyprus
For citizens of countries that have not signed the Hague Convention, you need to bring:
Originals and copies of international passports (valid for at least 6 months)
2 originals or notarized copies of the Certificate of Freedom, certified by the Ministry of Foreign Affairs, translated into English and notarized
2 originals or notarized copies of birth certificates certified by the Ministry of Foreign Affairs, translated into English and notarized
2 originals or notarized copies of divorce certificates (if applicable) certified by the Ministry of Foreign Affairs, translated into English and notarized
Cyprus Wedding Municipalities
If you want to get officially married in Cyprus, you need to arrange a visit to a wedding municipality in order to submit an application and work with a marriage officer to ensure the wedding is legal. As with getting married anywhere in the world, you'll want to make sure you have all of the correct documentation to ensure you meet the Cyprus wedding requirements. We'll list these items for you below so that you can decide if this is an option that works for you and you'll be able to meet the requirements for it. There are venues that offer this service throughout the country, so we can work with you to suggest the best option for your needs based on the ideas you have for your upcoming ceremony.
As well as the registration hall, some of the municipalities have picturesque open areas in which ceremonies are held. One of the best options is the municipality of Germasogeia in Limassol or the municipality in the village of Lefkara. In Ayia Napa or Protaras, there's an option for the ceremonies to be held without additional payment in the municipalities. The cost of an outdoor ceremony will vary greatly between different municipalities and typically ranges from 150 € to 350 €.
Requirements for Israeli Couples
Can you legally marry in Cyprus? If you are coming to Cyprus from Israel for your marriage, make sure you understand the requirements so you know the answer to this question. The law in Israel states that a marriage between Jews in Israel must be carried out following the Jewish law within the rabbinical courts. There are also similar rules for Muslims and Christians in Israel. This means that civil marriages in Israel don't exist and aren't able to be registered by the Interior Ministry. This is why Cyprus has become such a popular option for Israeli couples, who want a civil marriage in Cyprus for foreigners without having to travel too far. Following your ceremony here, you'll be able to register the marriage in Israel if you follow the correct procedures.
In order to complete your paperwork without any issues, make sure you come with your passports from the country of origin. They should be valid for at least half a year after the date of marriage. You'll also need to provide confirmation in Cyprus that you are not married, which you can do via a certificate and online request with the Interior Ministry. If you are divorced or widowed, a death certificate or divorce certificate is needed. Both individuals will need to present their birth certificates as well. Finally, you must translate all of your documents with a notary translation and have this verified with the apostille stamp. By following these guidelines, you can ensure you know the answer to the question of can I get married in Cyprus if you are living in Israel.
Legal Requirements
In order to start your marriage registration in Cyprus, you'll need to ensure you follow the set guidelines for this process. When receiving a marriage certificate in Cyprus, it will indicate the name and surname in English, matching the names on your passport. If the wife would like to take the husband's surname, then when you apply for the marriage registration, you need to also fill out an application form for the change of surname. This will need to be presented alongside the marriage certificate to the registry office when you return home, as the new name will not be indicated on the certificate of marriage. Middle names are not used on the certificate here either.
The certificate will also contain the names of your parents and it indicates the number of valid passports held by the individuals listed. You'll find the names of the witnesses on the certificate, as well as their signatures and that of the marriage officer. With all this paperwork, you'll then be able to go ahead with your wedding blessing in Cyprus with no delays. It's important to ensure that after your Cyprus wedding vows these documents will be suitable for your needs back home so you don't run into any legal complications in the future. You'll be able to use this wedding certificate in your home country for any future paperwork, so that if you are married in Cyprus it is legal in the UK as well.
Submitting an Application and Deadlines
Submitting an application for a civil marriage in Cyprus is fairly straightforward, but as with any legal documents, you must check every detail to avoid issues further down the line. The first thing to do is give your wedding organizer all of the information regarding the expected date of registration, the approval and reservation for the municipality. Many of the municipalities do not offer afternoon ceremonies, but you'll need to work with the team at the venue you choose to ensure you have the right option for your needs.
Are weddings going ahead in Cyprus? You'll find that most ceremonies take place Monday to Friday, but you may be able to pay an additional fee in order to book a ceremony on a non-working day. These municipalities are very small offices and so you need to try and organize everything well in advance in case of any delays. Make sure you have a written confirmation of all bookings as well, to back you up if anything goes wrong.
When you approach the date and time of your ceremony, you will need to submit the application for the date and time with the municipality. This usually takes place the night before the wedding or on the day, but it must be carried out ahead of the wedding ceremony. Once you've collected all of the documents for the registration, you must immediately send us scans of these to send them to the municipality and receive the confirmation of everything. Your wedding organizer can accompany you to submit the documents and support you with this process.
While you will no doubt have a lot on your mind when you are about to get married in Cyprus, make sure you pay attention to the details of the application form. The names and details added to this form are transferred to the marriage certificate, so you can't afford to make any mistakes. You'll need to set aside between 15 and 30 minutes for this process. If the bride plans to change her last name, then you'll need to also state this in the document and then you'll receive a document that you can use at home to complete the necessary paperwork within one month.
If you require two copies of the marriage certificate when looking at how to get married in Cyprus for foreigners, you can ask for this service and pay the additional fee of 15 Euros per copy and 5 Euros for an apostille. The ceremony is usually offered in English but can be translated into Russian if needed. You just need to bring your rings and the ceremony will last for about 20 minutes. The state fee for registration of a marriage in all municipalities is 282.92 € but is 128.90 € when submitting an application more than 15 days before registration.
As you can see, there are many legal requirements in Cyprus for marriage for foreigners. Our team can support you in ensuring that you follow all of these requirements when looking at the question of whether you can legally get married in Cyprus, based on where you come from and your personal situation. We encourage you to check and double-check everything before traveling to Cyprus so that you don't leave any essential documents at home.
Submitting an application for a civil marriage in Cyprus is fairly straightforward, but as with any legal documents, you must check every detail to avoid issues further down the line.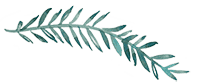 When hosting a religious ceremony in Cyprus as part of your wedding celebration, there are many traditions and documents that you'll need to bear in mind, to ensure this process is smooth and successful. As we've discussed earlier, there are many options for the types of wedding you can hold in this country, so it's up to you to choose the perfect one for you and your partner based on your beliefs and personal situation. Our team will be here to support you with all of the areas. Below, we share answers to any questions you may have about religious ceremonies in Cyprus.
Confessions
Religious ceremonies in Cyprus are typically Christian weddings (including Maronite Catholic ceremonies, Anglican weddings or Orthodox weddings). As part of the preparations for this ceremony, some priests may suggest that you and your partner go to confession before your wedding ceremony. This is particularly usual for a Catholic church wedding, but you can discuss with your priest your individual concerns and listen to their advice. During a confessional, you'll request forgiveness for any sins committed since your previous confessions. The priest will ask you to say a prayer or perform a specific action to complete the confession and free you of your sins ahead of your marriage. For many couples, this is an important ritual as part of the ceremony and your priest will support you in entering your new life together.
Documents, Requirements and Deadlines for Church Weddings
The documents and requirements for church weddings are fairly similar to those we've detailed earlier for all weddings in Cyprus. All you need is a passport, your birth certificate, baptism certificate and a document stating that you are not currently a part of a church marriage. If your church is unable to provide the latter, an affidavit can be signed to testify to that. Make sure to check in advance whether your church has any additional requirements.
There are a few things to keep in mind when choosing a church wedding, and the rules and regulations will vary depending on the individual church and priest you choose to work with. Some churches will be a lot stricter about their requirements, and may not be able to work with you if you are unable to provide the correct documentation. Most church weddings require proof that you follow their religion, which is usually in the form of a Baptism certificate from at least one of the partners.
Please keep in mind that you'll need to show a decree absolute for divorced individuals from the UK, an annulment of marriage if you have previously been married in church, as well as an affidavit of freedom to marry, and a death certificate for widows or widowers. Make sure all of the documents that you provide to the church are translated, so that you don't have any hold-ups in the process when it comes to your church wedding. We recommend working with the team at the church early on when you start planning your wedding to ensure you are all on the same page and you can meet their requirements for marriage in the chosen venue.
The deadlines for church weddings will vary based on the venue, but one thing to keep in mind is that many churches carry a cancellation fee, which is usually in the region of about 250 Euros. It is advisable to start your interaction with the church of choice at least a few months in advance, to make sure all the documents are in order, the venue is available, and the church can contact the diocese for a permission. Churches often won't hold ceremonies on Saturdays, Sundays, and Public Holidays, but this will once again be up to the venue you are working with. They may be open to holding your ceremony on a Saturday if you are willing to pay an extra charge and they have availability in their schedule.
Churches
Cyprus is blessed with many beautiful church venues that will be the perfect location for your wedding ceremony. Religious weddings are very common here with both locals and visitors, so you'll find that our team is very experienced at finding a church that can hold the number of guests you plan to invite to the wedding ceremony. Something that easily sets Cyprus apart as a country for church weddings is that some of the venues have centuries of history and make for very memorable settings.
St Paul's Pillar, which is also known as Ayia Kyriaki, was built in 1500 AD as a Latin Church. It sits on the site of a church which was destroyed all the way back in 59 AD by an earthquake on the island. Today, it's one of the most unique wedding venues on the island for a religious ceremony and has dozens of great locations on its grounds for your wedding photos. About 100 people can fit into the church, so it's a good option for mid-size wedding parties. Your guests will be impressed by the history of the site and you'll get photos and videos from your day which you'll treasure forever.
If you are looking for a wedding venue near Paphos, St Nicolas Chapel is a great option. It's just a few minutes away from the harbor, so you can also combine this with a reception in one of the many hotels and wedding venues nearby. The church is located right on the beach and there is plenty of space on the grounds for large group photos. Here you can book weddings on any day, including the weekends. Couples are required to pay a fee for the church of 200 Euros, which is a donation and goes to the charities supported by the Greek Orthodox Church.
For a modern chapel experience, you can consider a wedding at St George Chapel, which is located by the hotel of the same name. The outside of the church is bold and beautiful, but it's a smaller venue with a maximum capacity of about 40 people. It's located on a hill between Coral Bay and Paphos and will offer you peace and quiet to enjoy a private ceremony.
These are just a few of our most popular churches for weddings on the island, but we can assist with picking the best option based on your religious preferences, your wedding party size and the location of your wedding.
Cyprus is blessed with many beautiful church venues that will be the perfect location for your wedding ceremony.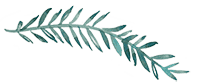 One of the highlights of your wedding celebration is your wedding dinner. A wedding reception in Cyprus can be as extravagant or intimate as you like, and we can help you plan the ceremony to fit your idea of a perfect wedding. These are a few of the elements you'll need to consider for a successful wedding dinner.
Select Your Cuisine
The first step when planning your wedding dinner is to select the type of cuisine you want to serve. Locals often opt for additional dishes from Cyprus, but you may want to tailor your menu to international guests if you are coming from overseas. Our team can work with you to understand your preferences and also work to cater to any dietary restrictions in your party. After choosing the kind of cuisine you want to serve, you can decide how you want to serve the food and the number of dishes to offer your guests.
Cyprus Wedding Menu
Food is a huge part of any wedding celebration in Cyprus. We can help you design a menu that's customized for your event, so that you have dishes that are special to you and your partner. Make sure you keep the tastes of your guests in mind and try to choose dishes that will appeal to a wide audience. While it can be easy to select food that you enjoy eating, you don't want to put anything on the menu that will only be enjoyed by a few people.
We can share with you sample menus from many of the previous weddings we've worked on and also ask your wedding venue for their recommendations about the most popular dishes on their menus. The number of courses you serve will depend on how long you want the event to last and your budget and we can work with you to find the best option for your dinner.
Serving of Dishes
There are a few different options when it comes to how you serve your dishes. These are typically the most popular ones we see couples in Cyprus use.
Meze
Serving your meals in a meze style is a popular option for weddings in Cyprus and helps guests to eat a little quicker than you would with a set menu. You can also expand the number of dishes you offer with this option and many guests find that it brings the whole table together as they bond over the delicious meal.
Buffet
Large weddings typically benefit from having a buffet at their wedding dinner. This allows you to serve a huge number of guests quickly and saves everyone from waiting around too long for food after a long morning or afternoon at your wedding ceremony. One of the best things about a buffet is the number of dishes you can add, so there really will be something for everyone to choose from. It's also a good option for wedding dinners which have guests from many different countries or with a diverse age range. If you have quite a few children in attendance, consider setting up a corner of the buffet for them, with food that will appeal to their tastes.
Set Menu
A set menu allows you to offer your guests a more formal dining experience. You can have the menu laid out on the tables when they walk in, with a few different options for the main course. The amount of options you want to offer can vary depending on your wedding venue and budget, but we usually recommend a maximum of about three choices for each dish. Make sure you always include a vegetarian or healthier option and keep dietary restrictions in mind. You may need to put together a special menu for anyone who you don't think the main menu will cater to.
Alcohol
No dinner or wedding party would be complete without a bar, but it's up to you how generous you want to be with your guests. These are a few common ways in which you can cater to your guests.
Unlimited Packages
Unlimited packages offer your guests the chance to enjoy as many drinks as they like throughout dinner. You may choose to only offer a limited selection of beers, wines and spirits if you want to keep things simple and save a little on the catering.
Pre-order
Pre-ordering alcohol is a good option for anyone who is looking to have more control over their alcohol budget for the wedding. You can ask guests about their preferences for wine or other drinks during dinner, and it will also ensure the servers are able to get the drinks ready ahead of time.
Open Bar
An open bar is a great option if you are looking to spoil your guests. They can choose to order drinks as they like during the dinner and party. It's up to you how many spirits, wines and beers you offer at the bar, and you might even choose to create some unique cocktails for the event.
Guest Seating
The final element of planning a wedding dinner is the guest seating. Working with the venue you choose, you can create a seating plan ahead of time to fit the number of guests you are inviting. Most wedding dinners sit guests at large tables and you can choose to put friends and family members nearby so they can enjoy catching up with one another. You can also have the main table for you and your partner and your closest family members in the middle of the event venue.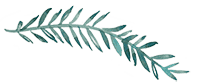 While planning the wedding ceremony in Cyprus will no doubt be your main focus, you need to also consider the extra events you might hold as part of your wedding plans. These are a few of the most common wedding events which we can also assist you with planning if you need support.
Bachelor Party
Cyprus is known for having some of the best party venues in Europe. If you are looking to have a bachelor party in Cyprus, you might want to consider a night out in Ayia Napa. This is the area that's known for its nightlife and nightclubs and many bachelor parties are held here each week. As well as Ayia Napa, Paphos, Larnaca, and Protaras all have great options for a bachelor party. You'll find that the summer months are the busiest in all of the island's party spots, so you may want to book a table ahead of time if you don't just want to line up and wait on the night of your party.
Of course, as well as having a night out on the town with your friends, you might want to do something different to celebrate the end of your single life. Other fun options on the island include golfing or a nice meal, which we can help you plan if clubbing isn't your idea of a good time. No matter how many people you plan to invite to your bachelor party, you'll find plenty of options on offer.
Bachelorette Party
For the girls, you'll find that many bachelorette parties also head to the party spots we mentioned above. A lot of the night clubs in places such as Ayia Napa hold ladies' nights and specials for groups of women, so you'll be in for a treat if you are able to find a club with one of these on offer.
For something a little calmer, you could consider a luxury spa day with your closest friends and family members. You'll be spoilt for choice with the spas on the island, many of which are located in top hotels. We recommend reserving ahead of time for something like this though, as they do get booked up in the peak season and it may be more challenging to accommodate a larger group then.
Welcome Dinner
As your guests start to arrive from overseas, one of the nicest additions you can offer to them is a welcome dinner. This is a great way for everyone to meet each other ahead of the wedding day, which is especially important if you have guests who've flown in from around the world but never met each other before. Most people opt to host a welcome dinner at the hotel or location where the majority of guests are staying, but it's up to you what suits your needs the best.
A welcome dinner is usually best organized in the same way that your wedding dinner is, with a seating plan and large tables. Try to be strategic about who you place together, with the aim of helping people to make friends that they'll enjoy spending time with over the upcoming week or so. Wait until the majority of guests will be in Cyprus to host this as well, so that not too many people miss out on this perfect start to your wedding celebrations.
After Party
After your wedding celebrations, you also have the option to host another party. This is often a separate party to the wedding dinner and party, and is the perfect way to wrap up your time together in Cyprus. Just like you could plan a welcome dinner, you could have an after party at the very end of the wedding night or before all of your guests fly home. For this type of event, we usually recommend a more casual affair, which will give everyone a chance to meet and mingle and say goodbye to everyone they've met during your wedding celebrations.
Cyprus Honeymoon
While you might opt to travel elsewhere to celebrate your honeymoon, Cyprus is one of the top destinations for couples in Europe. Many people come here after getting married in the UK or their home country, as there are so many wonderful hotels for couples and relaxing activities to enjoy. These are a few of our top ideas and recommendations for a honeymoon in Cyprus.
Cyprus Honeymoon Destinations
Cyprus has many different resort areas to choose from, so you need to think carefully about what type of honeymoon and holiday you are looking to enjoy. In general, we recommend the Limassol and Paphos areas, which have a lot of luxury hotels and resorts to choose from. They are ideal for adults looking to enjoy a relaxing or romantic break, but you'll still find hotels of all sizes and for every budget. As far as how long to stay for your honeymoon, you could easily spend a full week or two on the island and not run out of things to do.
Hotel for Honeymoon
You'll find no shortage of luxury four- and five-star hotels across Cyprus where you can stay as a couple. We always recommend looking for hotels with good reviews online, especially those that come recommended by other newlyweds. Make sure you tell the hotel ahead of time that it's your honeymoon. While it's not guaranteed, many hotels will do all they can to make your honeymoon extra special.
The Four Seasons Hotel regularly comes out on top when you look at the best hotels in Cyprus for couples and honeymooners. This brand is known for their luxury hotels around the world, and the beautiful grounds and swimming pools are ideal for a relaxing break after your wedding. Another good option is the Elysium Hotel, which caters well to couples and honeymooners with an on-site spa and fanatic swimming pools. Other hotels to consider include the Alexander The Great Beach Hotel or Amavi. Think about what you want to do during your honeymoon and then pick a hotel based on the location and facilities to fit your needs.
Ideas for Cyprus Honeymoons
A Cyprus honeymoon can be as active or as relaxing as you like. After many busy days planning your wedding, we always recommend you take a day or two to decompress at your hotel. Sitting around the swimming pool, napping in the afternoon and treating yourself to a spa is a great way to get some energy back after rushing around. Many of the hotels on the island will make you feel like you never want to leave their grounds, but after a couple of days of relaxation, we do recommend trying to head out and see more of what Cyprus has to offer.
One thing we always recommend is that any couple takes the time to research and plan where they are going to eat during their vacation. There are so many great restaurants in Cyprus with delicious European and Mediterranean cuisines. No matter what you enjoy eating, a romantic meal for two is a great way to reflect on your wedding day and spend more quality time together as a couple. If you both appreciate fine wines, then a trip to a local winery could be a good addition to your honeymoon. Splash out on a private tour or just relax at a wine tasting session where you can try some new wines that are made locally on the island. A lot of couples opt to book an all-inclusive resort for their honeymoon, which can take the pressure off planning where to eat each day and saves money.
While you might not want to drive too much on vacation, hiring a car for a day or two can help you to see more of the island than just the area you can walk to from your resort. The island's beaches are absolutely stunning, so make sure you plan at least one beach day or take a boat trip to see the island from a different perspective. There are so many hidden treasures which you can only find when you hire a car and go out exploring. If you are feeling even more adventurous, consider active options such as biking, snorkeling, or kayaking. There's no limit to the fun things to do on a honeymoon and you can customize your stay to fit your energy levels and interests.
Take Care of Your Memories
Once your big day is over, you will want to think carefully about how to preserve these memories to look back on for years to come. These are just a few of our favorite ways to take care of your wedding memories.
Wedding Album
A Cyprus wedding photo book is a simple but effective way to pass the memories of your wedding day down to future generations. If you had a professional photographer at your wedding, take the time to choose the best photos of the day and then put them together in an album. While you might want to have a larger master album for yourself, you could also give your friends and family a smaller one, so they can look back on this special time. Our team can recommend companies that will put together albums for you, or you could take this on as a DIY project and enjoy reviewing your memories as you make a wedding album.
Wedding Film
For couples that booked a wedding videographer, a wedding film is a way to enjoy looking back on your wedding day for years to come. Most videographers will include some type of film in their package. Discuss beforehand how long the video will be, so you don't end up with something shorter or longer than you would like. The packages really vary in price and what they include, so take time before your wedding day to look at video samples online and select an option you would enjoy keeping as your memories.
Wedding Clip
While you can opt for a longer video, many couples also choose to get a short video of five to ten minutes that is easy to enjoy with their loved ones or online. You can discuss the editing of the video and trade ideas in advance so you get the results you hope for. These clips are usually easy to share online and are a great way to make people who weren't able to come to your wedding in Cyprus feel like they were there with you.
Content for Social Networks
Social media is one of the easiest ways to share your wedding day with your friends and family. Especially when you are planning a wedding overseas, you need to be realistic about how many people will be able to travel to be there with you. For that reason, we recommend creating video and photo content that you can post on Facebook, Instagram and any other social media site you like using. Most videographers and photographers today will offer you options like this in their packages. Just check with them that the photos and videos are suitable for use online if this is something you are particularly interested in having. It's a quick and easy way to share the experience of your wedding day without having to call and email everyone who couldn't make it.