Wedding is a ritual that evolves for thousands of years and is completely unique in every culture. We have couples from all over the world, and for many it is very important to keep up the traditions of their native country. This way they can feel the connection with their own culture even when they are far away from it, and also bestow respect to their family (who are in a different country at that moment) and convey connection between generations. It has become increasingly important in the last year or so, when because of the pandemic-related regulations many couples had to have an intimate ceremony just for two without guests or family, or with an extremely short guest list.
We are always happy to get introduced to a new culture and learn from it. Besides, it is our biggest priority to make the preparations and the wedding day most comfortable. That is why we have decided to explore some of the culture patterns and worries of our Indian couples. We believe it would be interesting for you to learn what steps in planning an Indian wedding in Georgia get our special focus. And for those, who are only beginning to plan their own wedding, it would be a good chance to learn more about our experience and some solutions we provide in response to your potential needs. Colourful shots from the Indian weddings of the past season are the best evidence, aren't they?
Family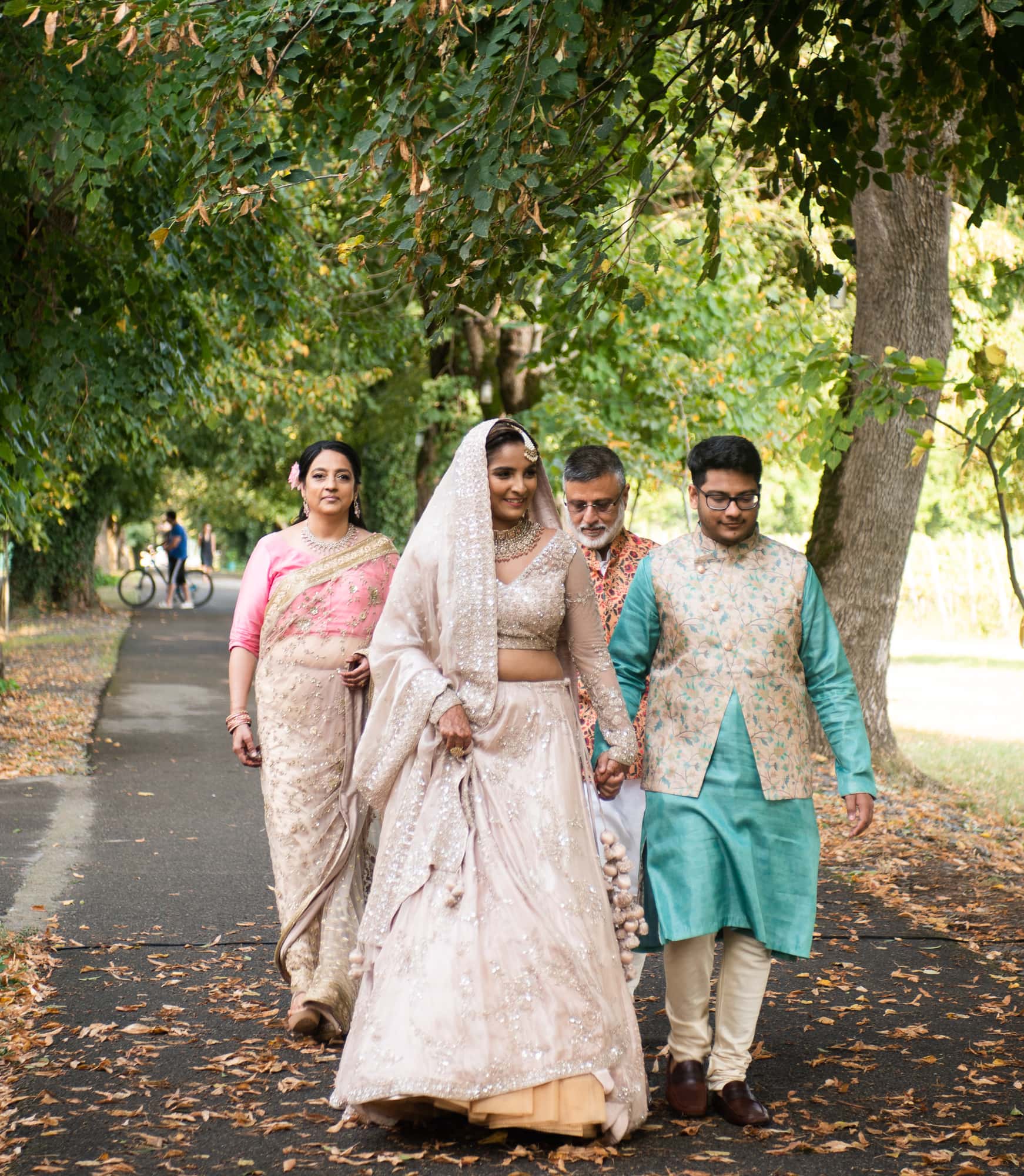 Family and connection between generations have a special place in the Indian culture, while keeping up the traditions within family events enhances this connection. Traditionally, it would be the family who would choose (and very diligently!) the future partner for their children with many things taken into close consideration, including the compatibility of the horoscopes, as an example.
Nowadays more and more young people take on liberal views and would marry for love solely, however parents would still have an active role in the planning, so it's only natural that the calls with the wedding planners include not just the couple, but also their parents. Our whole team is fluent in English, and besides we're only happy to meet the main characters of the upcoming event in advance!
The generational bridge is also enhanced by some of the rituals on the wedding day. For example, in the morning on the day of the ceremony before leaving the «house» (or a hotel room in our case), the bride gives her brother or sister a whole coconut as a present and as a symbol of passing on the turn and wishing them to start their own family soon.
During the ceremony parents give a flower garland to their children as a symbol of them now starting their own family. One of the oldest family members can also conduct a prayer session for everyone present at the ceremony.
Documents
One of the biggest worries for most couples is the papers needed for the legal marriage and making sure they are prepared correctly. This is especially true for the couple whose country of origin is all about endless red tape, and the legal marriage there requires a considerable amount of time and a pretty big pile of documents for the application. It is actually one of the main reasons to consider hiring a wedding agency and have your marriage registered in Georgia, since the procedure here is relatively simple. After years in the industry the Ori team has gathered broad experience with couples from all over the world, so we're always happy to provide you with relevant information on your particular case, just drop us a line in the chat window on the website, or shoot us a message on social media.
As for the timing, we recommend to allow at least 3 weeks from a first detailed call with us to the registration day for those who were not married before. Then for the registration and having all the documents ready you would need to spend two full business days here in Georgia.
In case one or both of you were previously married, please be prepared to allow about 6 weeks. Bear in mind that we'll ask you to mail us the original documents in advance so that we could have the apostiles ready for the day of your arrival, or you could fly in 3-4 business days prime to your legal marriage registration date.
Getting Ready
The morning of the bride is always a special ritual, and for an Indian bride there are some special traditions that require extra attention. Mehendi is one of them, when artists are invited to decorate the bride's hands with henna.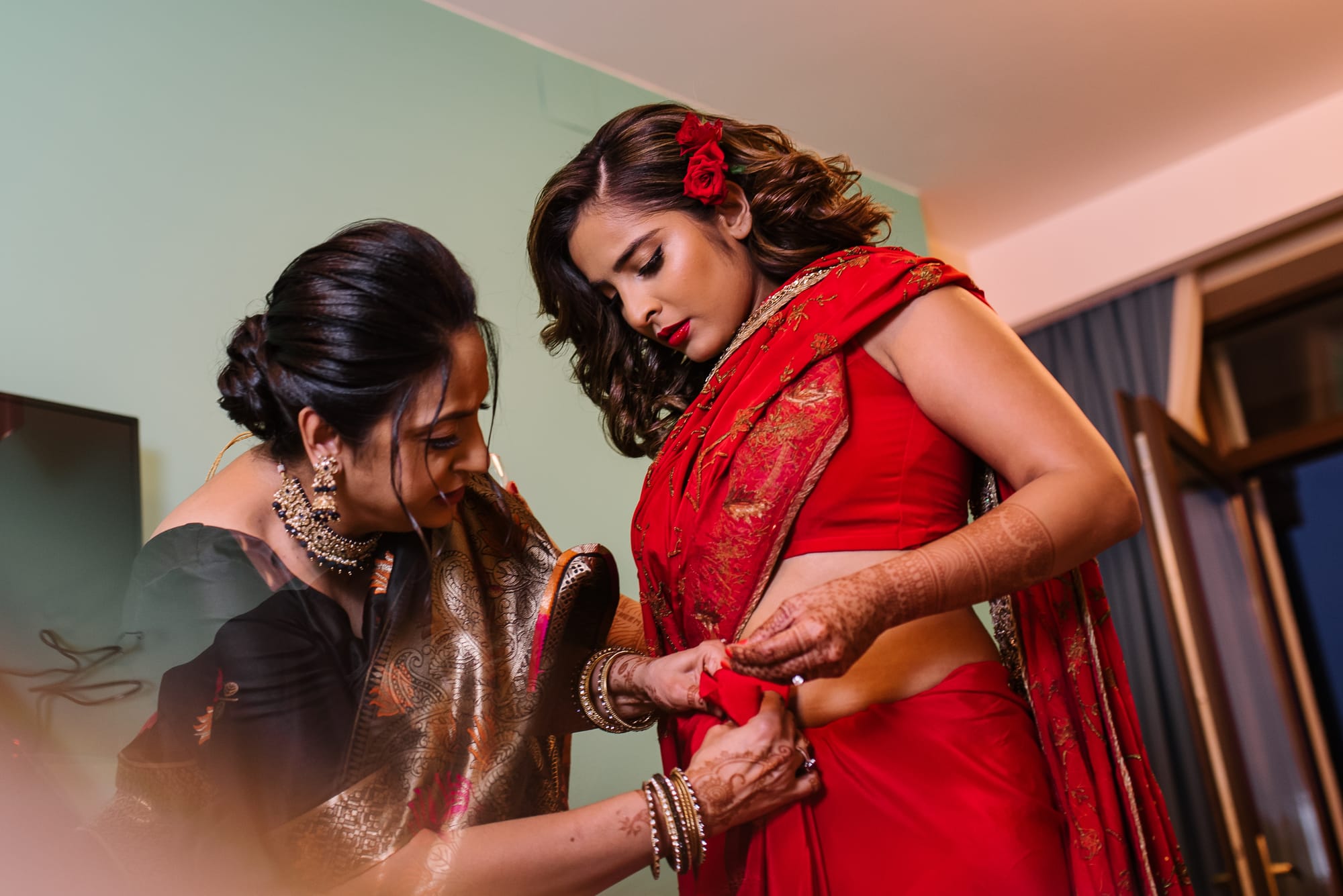 It's a common belief that the symbols painted on the skin are for good luck and protection of the bride. It is recommended to schedule time for drawing the mehendi and then for allowing it to dry.
Food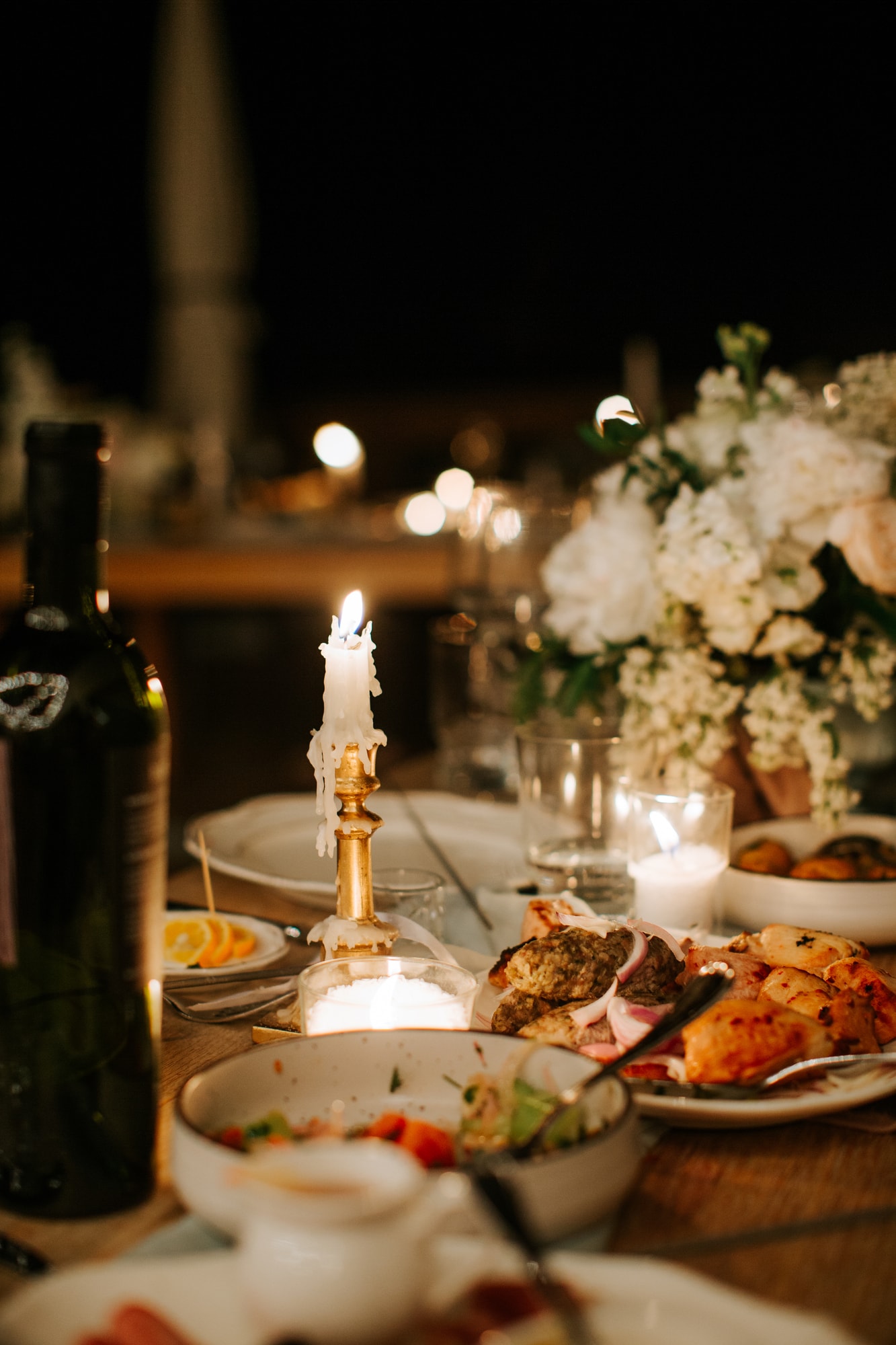 Food and food habits is an essential part of the culture code. When choosing Georgia our couples, on the one side, wish to learn about the local culture through food, but on the other — prefer to do it in a rather comfortable manner.
We published a post recently on how to navigate a typical Georgian menu if you have a certain food restriction, and in the end we justified that vegetarians, as well as those who stick to the gluten- or lactose-free diet, can easily find plenty of options among traditional Georgian dishes.
One of the most common requests from our Indian couples is a vegetarian menu for the wedding dinner, which is actually not hard to organise since in Georgia they cook with local seasonal vegetables, and so there are many vegetable-based dishes. Besides, due to the Orthodox religion, many locals keep a fast and it stimulates them to increase the variety of vegetarian and lactose-free dishes.
We've already had this kind of request at many of our venues, so we have samples of vegetarian wedding dinner menus, and it makes it much easier for the new couples to finalise their own version and actually leaves them quite impressed because of variety and excellent taste.
Another local feature is the so-called Georgian style of serving, when instead of plating every portion individually, a dish is served in a bigger bowl for everyone at the table to share. From our experience, even when this style is not a couple's first choice, in reality it turns out to be more practical and budget-friendly, so they never really regret it. Of course! Georgia is the country that specialises in feasts and celebrations, so… 🙂
Music and Light
Everyone knows Indian movies with amazing music and dancing. We love them too, and the Indian weddings of course, where people are always such great dancers. For the right mood you need the right music, and luckily our DJ has a playlist ready with all the top Indian tracks. You know what, we actually have this idea to have an Indian office party some time to dance the night away to this fantastic music!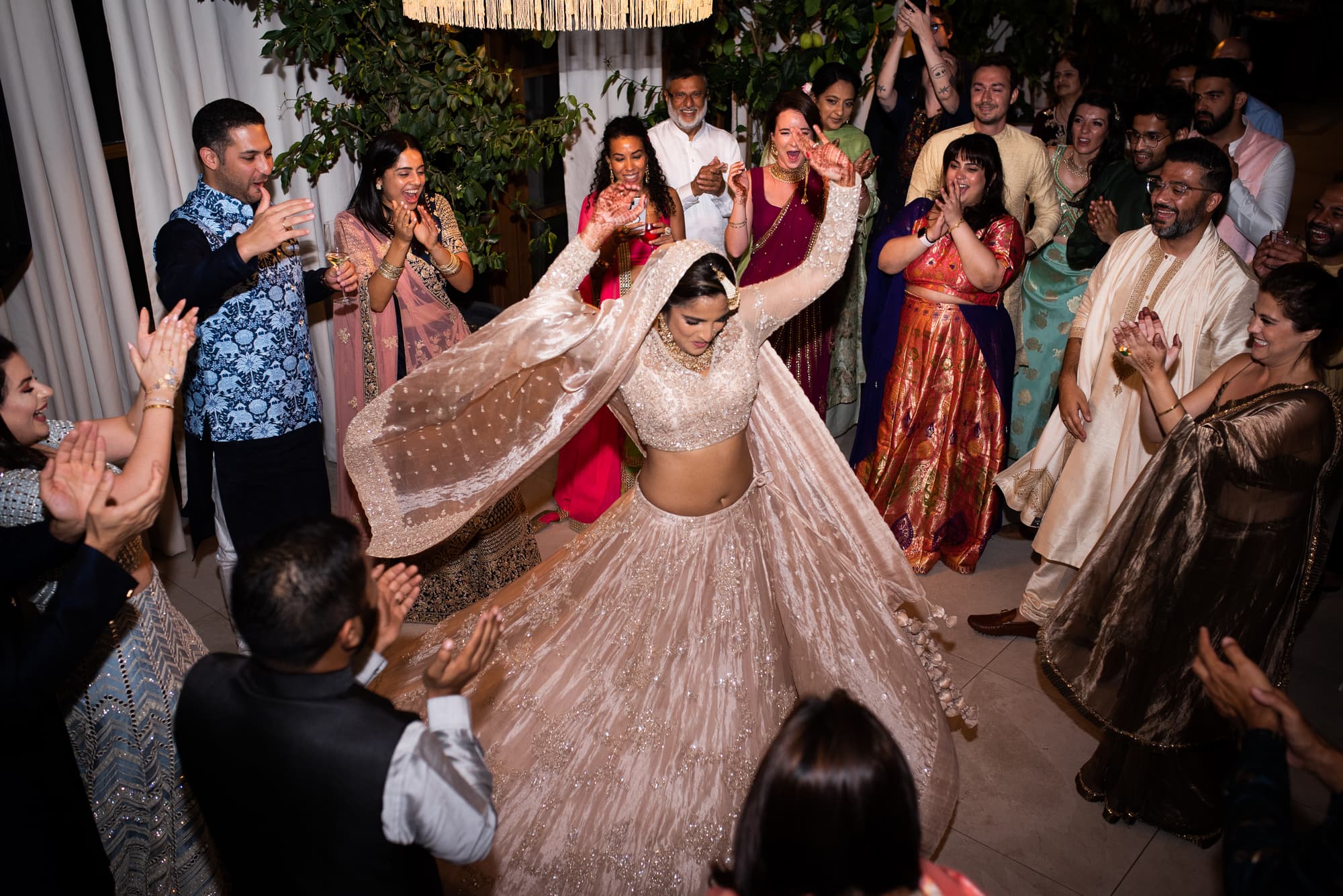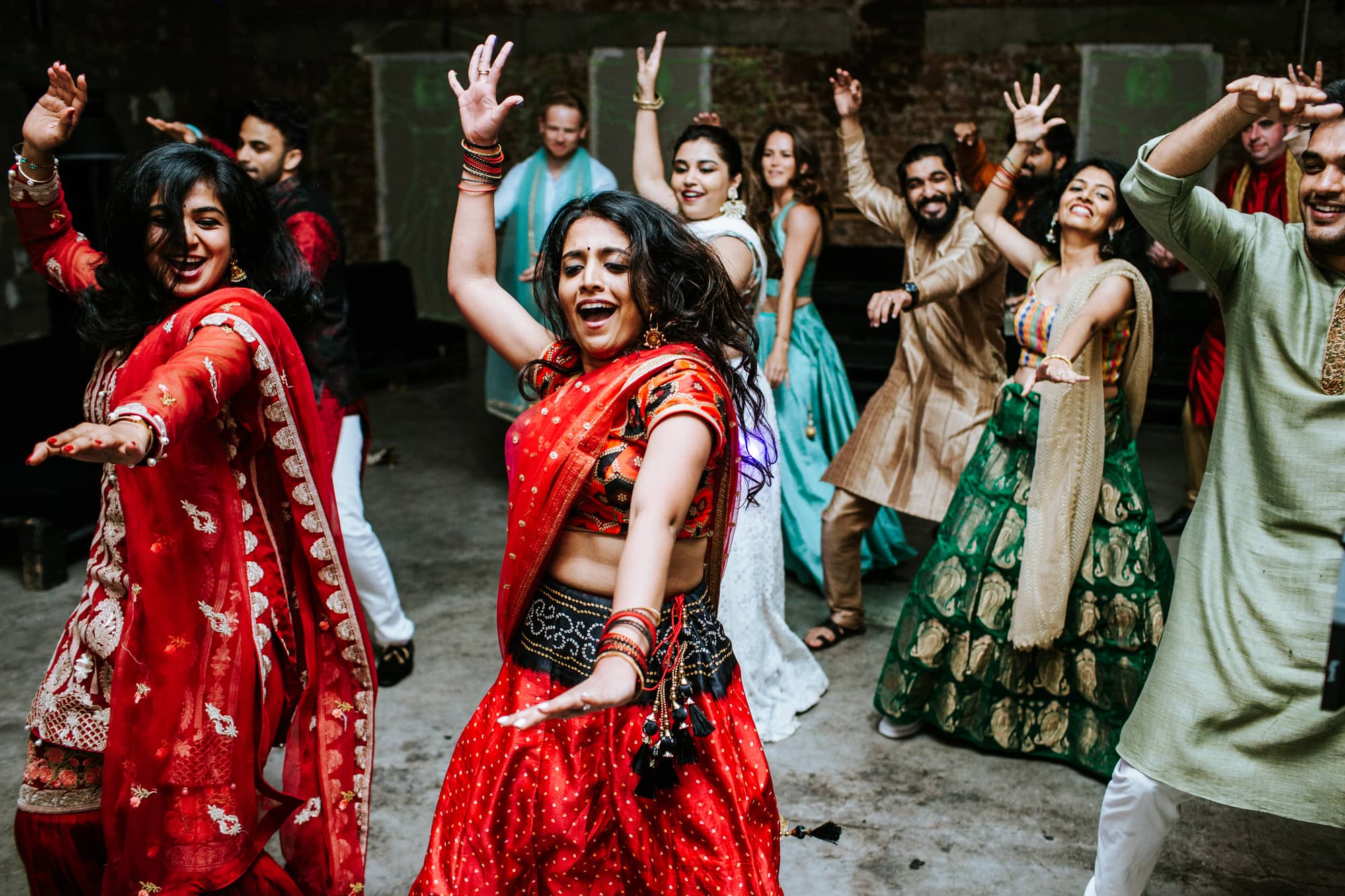 But there's more, proper lighting is also needed to highlight the peak moments and complement the outfits of the guests, the well-balanced colour combination is crucial here. Well, our tech specialist is fluent in this. The lighting arrangement at your wedding is going to be no less impressive than the one at the Bollywood movie set!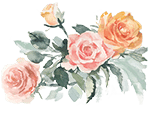 Hopefully we managed sooth your worries and assure you that an Indian wedding in Georgia is an excellent idea! Then there's only one thing left to do — contact us, and we'll go through all the details and make sure your dream wedding becomes a reality!