Kakheti, a jewel in Georgian tourism, offers countless stunning wedding venues. In our earlier overview, we discussed three lakeside hotels, a secluded spot for private weddings, and a distinctive design hotel blending classic and exotic. Now, we'll tour the renowned "town of love", explore wine chateaus, and visit charming vineyards, immersing in Kakheti's rich wine heritage.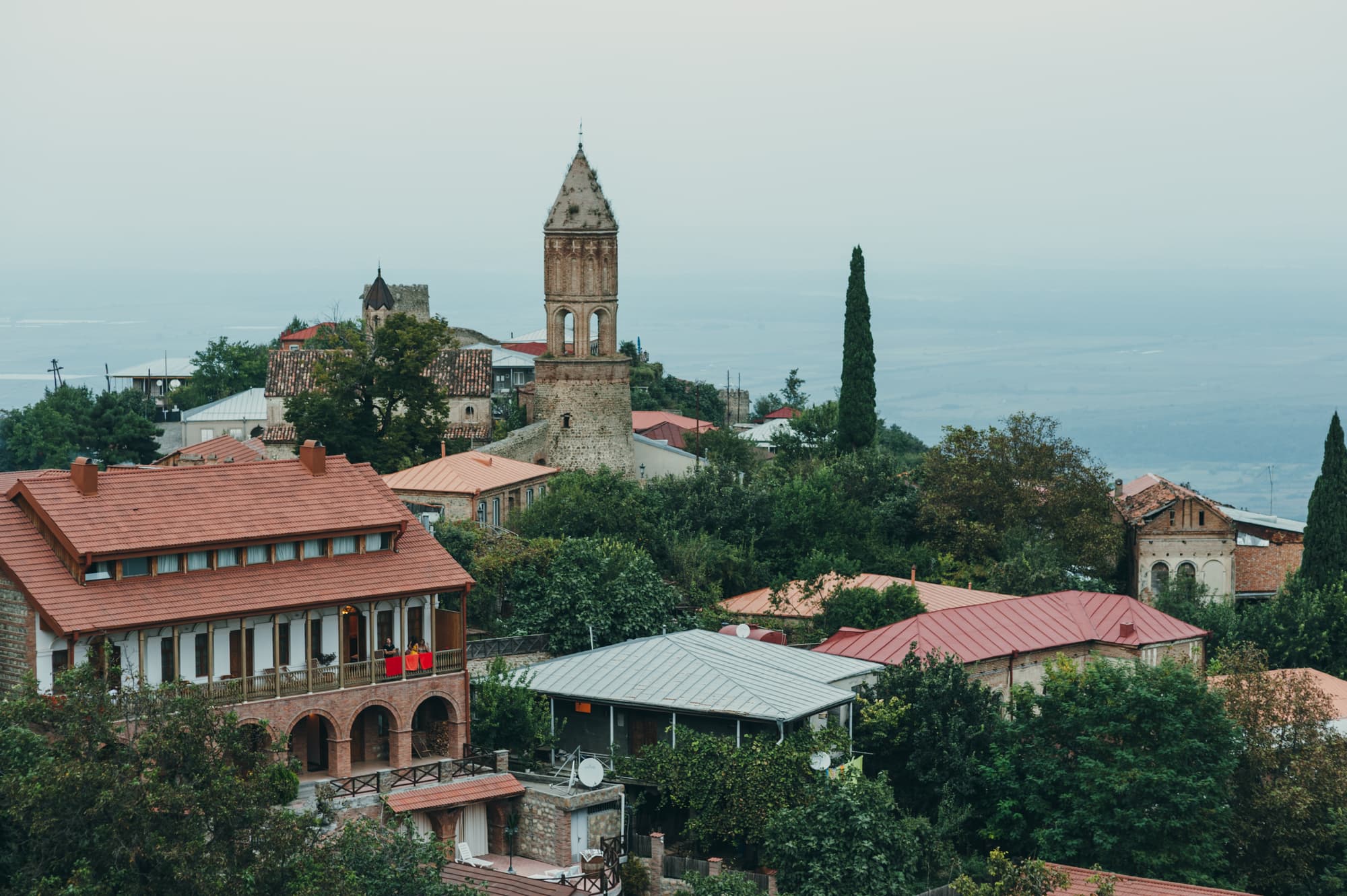 Sighnaghi
Before we go to the boundless vineyards, let's firstly talk about the most famous town in Kakheti — Sighnaghi, that is known as "the town of love". There are a lot of sweet love stories and beautiful legends which took place here, and your wedding might become one of them. Its location is advantageous due to its proximity to various important sights of Kakheti, such as Bodbe Monastery. Sighnaghi also has the best view of the infinite Alazani Valley, which is dissolving in tender Kakhetian sky. Imagine how amazing your wedding pictures will be here if you have such a breathtaking background! Sighnaghi also has a City Hall, so registering your marriage gets very easy and convenient here.
We would like to start with two small hotels which are very convenient for a ceremony and a wedding dinner, as we think. Within a 5-minute walk from the 18th-century Sighnaghi Fortress, there is the Hotel Brigitte, which has a sunny terrace and an outdoor swimming pool, where you can have a great after-party, for example. We think that this place is perfect for a simple cosy wedding in Georgian style. For those who prefer something not typical and traditional we would recommend the Kabadoni Boutique Hotel, which is located right on the main square of the town. One side of the hotel overlooks vineyards scattered throughout the Alazani Valley and the Caucasus. The other side reveals the town's historical centre. The interior of the Kabadoni Hotel is a mixture of art nouveau, ancient Georgian and eastern motifs. All the accessories were carefully selected in order to keep the Georgian character and make the interior especially enchanting.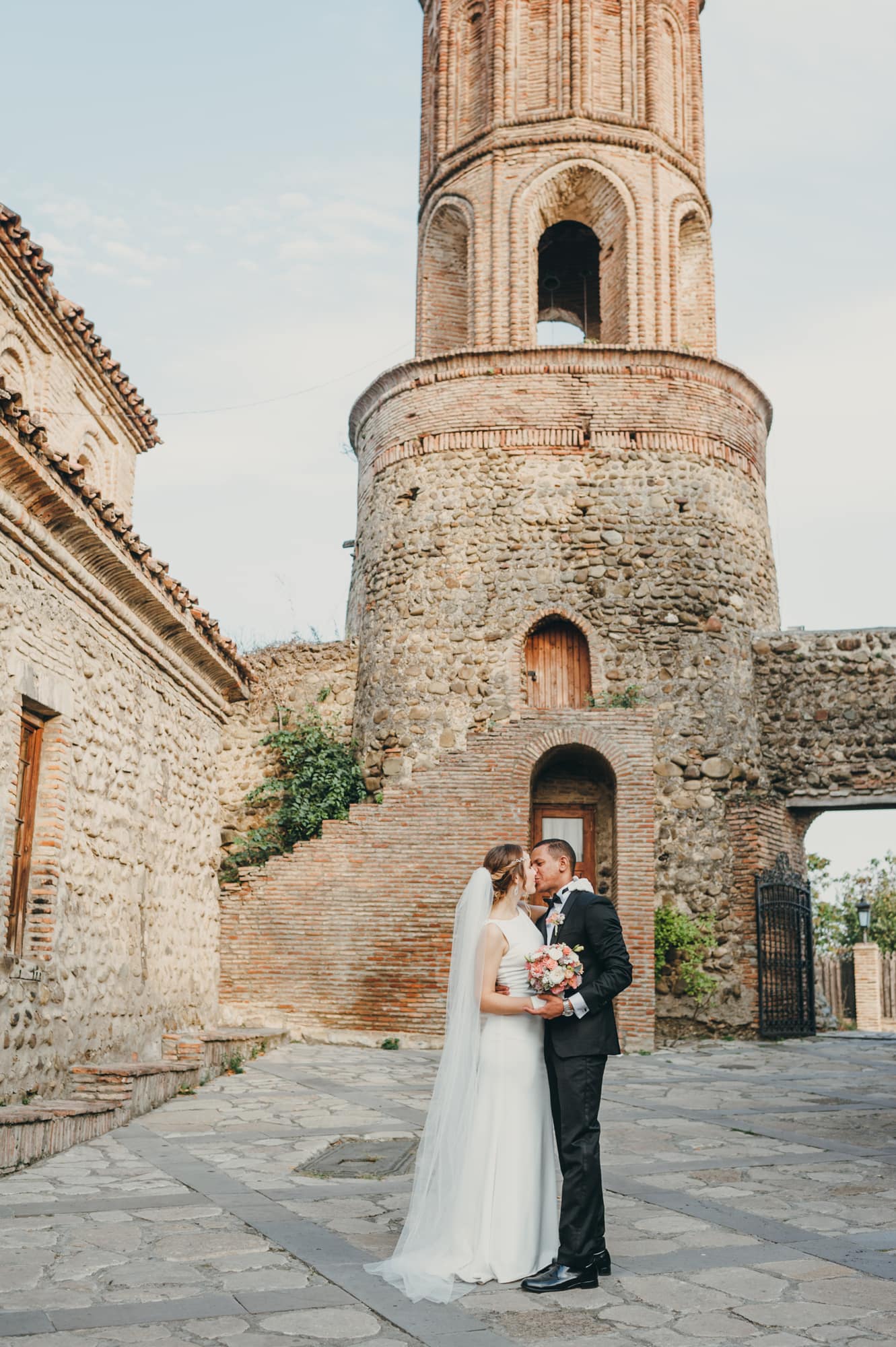 Ceremony and wedding dinner at the winery
We are moving further through Kakheti and now it's time to talk about wine 🙂 There are obviously a lot of different bigger and smaller wineries in this region which offer various services such as wine tasting and cooking master classes. However, not all of the vineyards are comfortable enough and fully equipped for a big celebration, not mentioning that few of them have accommodation options. So we have chosen the most popular and multifunctional venues for this overview.
At the foot of the Caucasian Ridge, in the very middle of Kakheti, there is one of the most important wine lands — Kindzamarauli. Here the winery of one of the biggest producers of wine in Georgia, Shilda Winery, is located. The entire activity of the company is built on love and respect for wine: you can feel it in the details and in the overall atmosphere of care, hospitality and passion for their work. Ceremony at this place will enrich your special day with a tint of ancient art of winemaking. Having dinner at a mild sunset, sun rays are dancing between the mystical wine yards, mountains are observing you from a distance… What an unforgettable experience!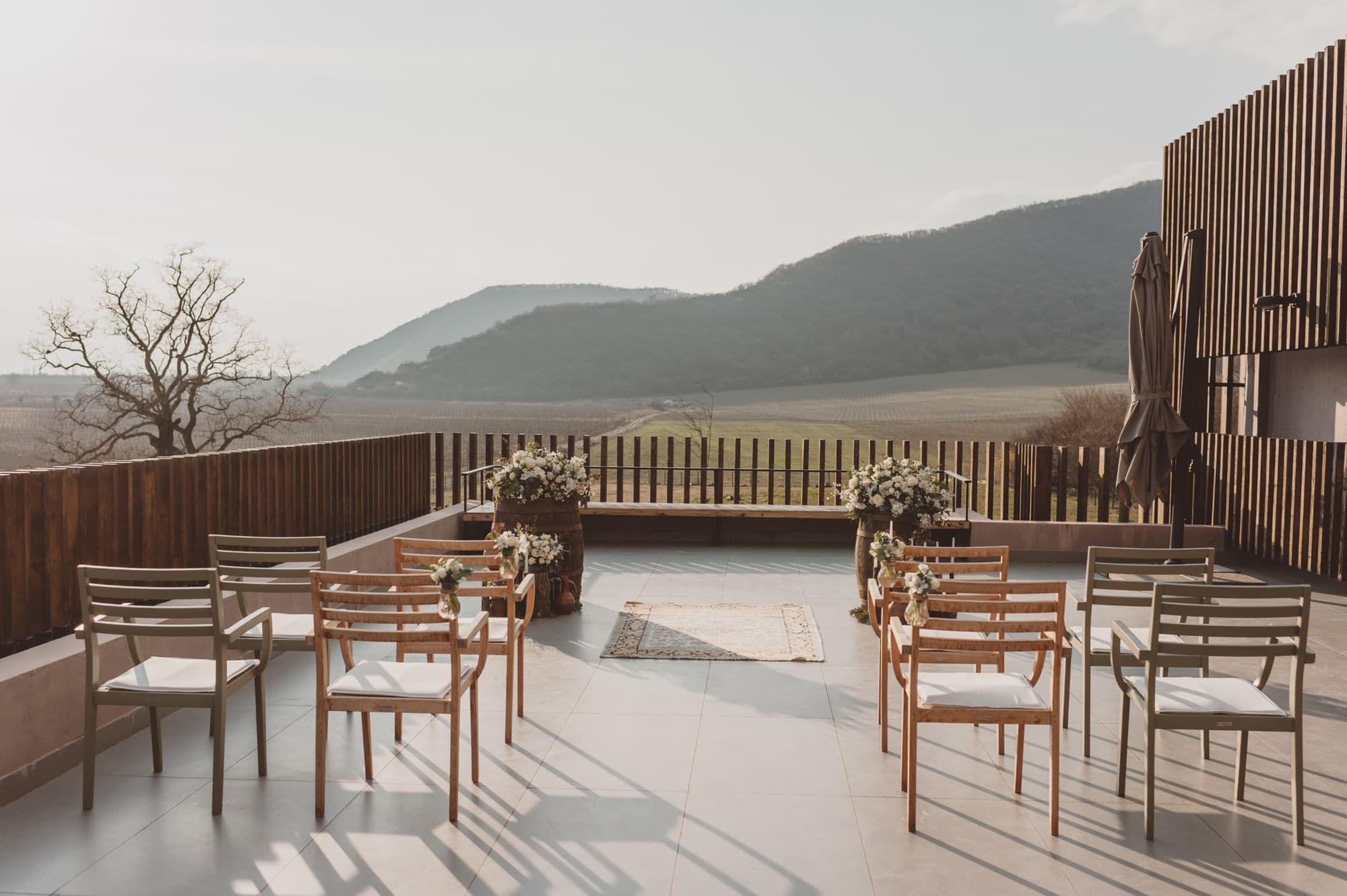 Kakheti delights us with the mildest climate and purest air: it is nice to breath, live and relax here!

Nelkarisi Winery is another place in Shilda village. This winery was opened by friends coming from 11 different countries and united by their love for Georgian wine. This venue is remarkable for its combination of modern conveniences and traditions of Georgian winemaking. Nelkarisi is popular among the couples who value high standards of service and modern design and at the same time dream of saying the most precious words surrounded by the amazing Georgian landscapes.
Finally, one more traditional Georgian wine chateau — Chateau Mosmieri. The main advantage of this venue is a fabulous restaurant for 250 people, cosy yard and spacious terrace — a perfect place for a wedding ceremony with the following big festive dinner. This chateau will suit those couples who dream of a grand celebration in Georgian style away from big cities' fuss. By the way, there will be a big opening of a new hotel in August, so if your wedding is planned for September-October Chateau Mosmieri might become a great multifunctional venue with accommodation options. For those who want to arrange a small private wedding party, we would recommend Chateau Aznauri. Vast territories around the winery will become a magnificent background for your wedding photos. Home-made wine, cooking master-classes, silence, beauty of nature and convenient location — all this makes Chateau Aznauri a good venue for an intimate ceremony and cosy dinner.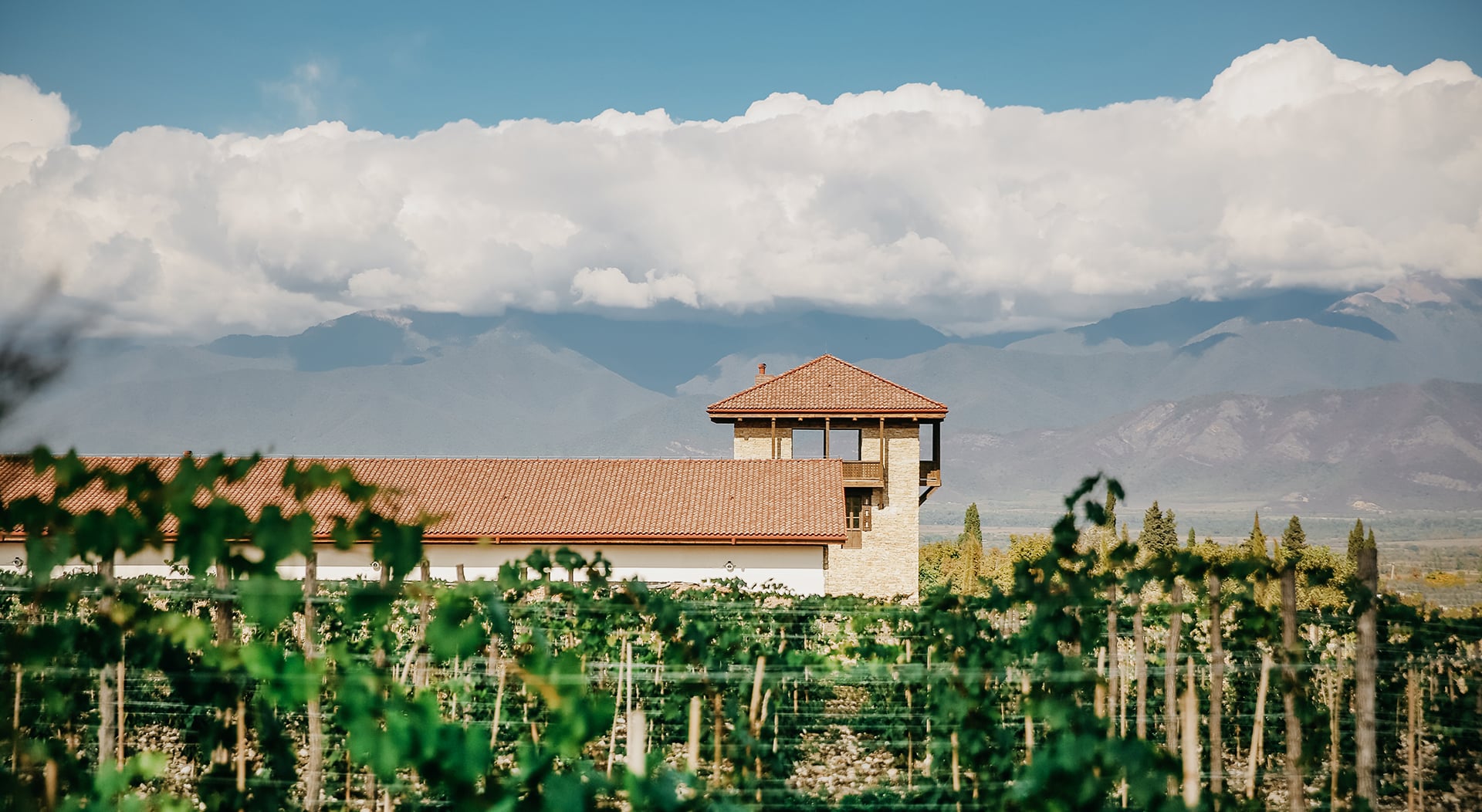 Wedding in a wine chateau with accommodation
A lot of couples prefer to choose locations which also offer accommodation options, as in this case you and your guests won't need to go to a hotel after a long and pleasant but still tiring day. Elegant design hotel Schuchmann Wines Chateau & Spa with private vineyards overlooking the Caucasian Mountains is a great multifunctional place, combining a place for ceremony, dinner and accommodation. European level of service, modern minimalistic interiors, molecular gastronomy — you will find a high-class complex, suitable for cosy family celebrations and for big feasts with a lot of friends and relatives. In Schuchmann Chateau you can enjoy amazing views and various spa and hotel facilities. For example, you can have different spa treatment, have a massage or relax in sauna. The hotel is also equipped with a place for mini golf, table-tennis and billiard. And finally, we believe this venue can be easily transformed and decorated to your taste due to its minimalistic interior.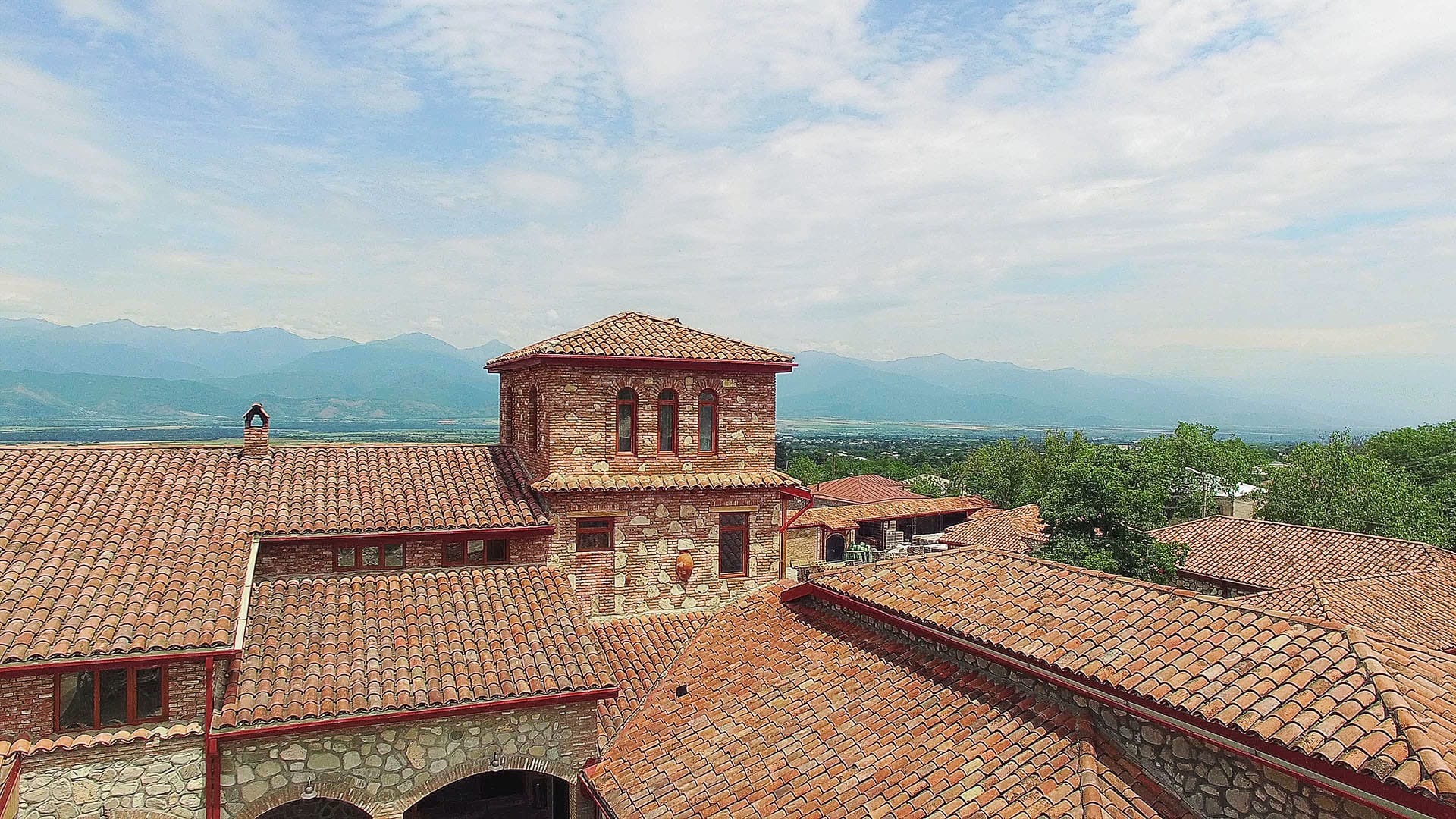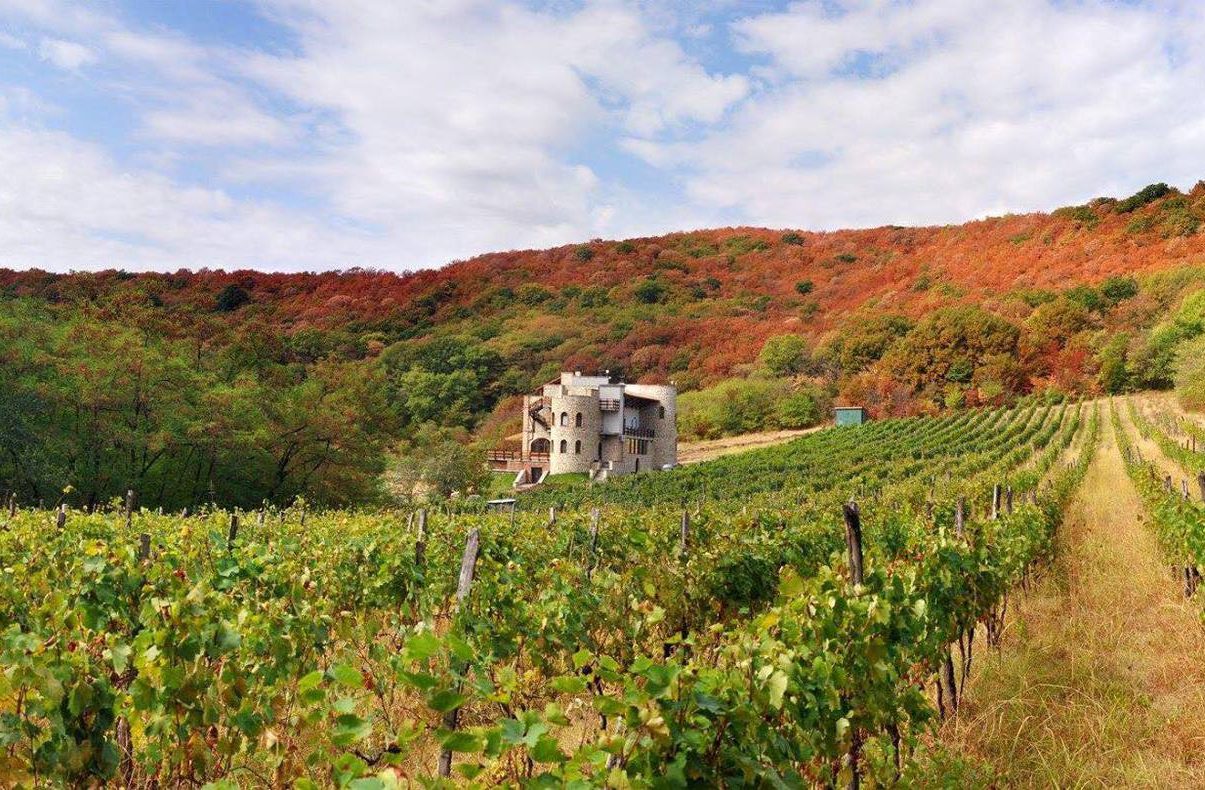 Another first-class five-star hotel is Babaneuris Marani. Outdoor swimming pool overlooking the mountains, comfortable terrace and high level of service will make your wedding day here incomparably beautiful. Babaneuris Marani is a truly unique location as it consists of a Medieval style castle, eleven hectares of vineyards and the foothills of the Bigger Caucasian Ridge. You can choose a nice terrace overlooking the valley for your ceremony and it will turn your special day into a true fairytale.
***
Here we finish our review of the wedding venues in Kakheti. However, in case among these resorts, hotels and wineries you haven't found the one which is perfect specially for you, we are always happy to help you in this important decision. In the next articles we are going to visit the mountain regions of Georgia, Kazbegi and Gudauri. Stay tuned for the updates! 🙂