In the question of pricing, we give priority to quality. The Ori team strives to work exclusively with responsible and professional specialists who love and value their work as much as we do. We cannot afford to work with vendors who perform their work not well enough, as we not only care about the comfort and happiness of our guests but also value the reputation of the agency.
Ori team are professionals with extensive experience in wedding planning. We know the nuances of the venues and will help you find the perfect location for any specific request. We take responsibility, control the work of vendors, all settlements, and communication with them. We form prices for our packages taking into account all these factors. Frankly, our prices are not the lowest on the market, although not the highest. Our prices are a guarantee of professional support, experience, competencies, and quality.
At the same time, we know that such an important event as a wedding often becomes a significant expense for our couples. Therefore, Ori prefers those vendors who are ready to offer not only quality but also a price that is comfortable for our couples. We always strive to help our couples optimize their budget and avoid unnecessary expenses. A wedding estimate, however, usually includes certain significant expenditures that cannot be optimized. What are we talking about, and what is the price of a wedding with Ori consist of? Here is the list of the six most essential components and principles.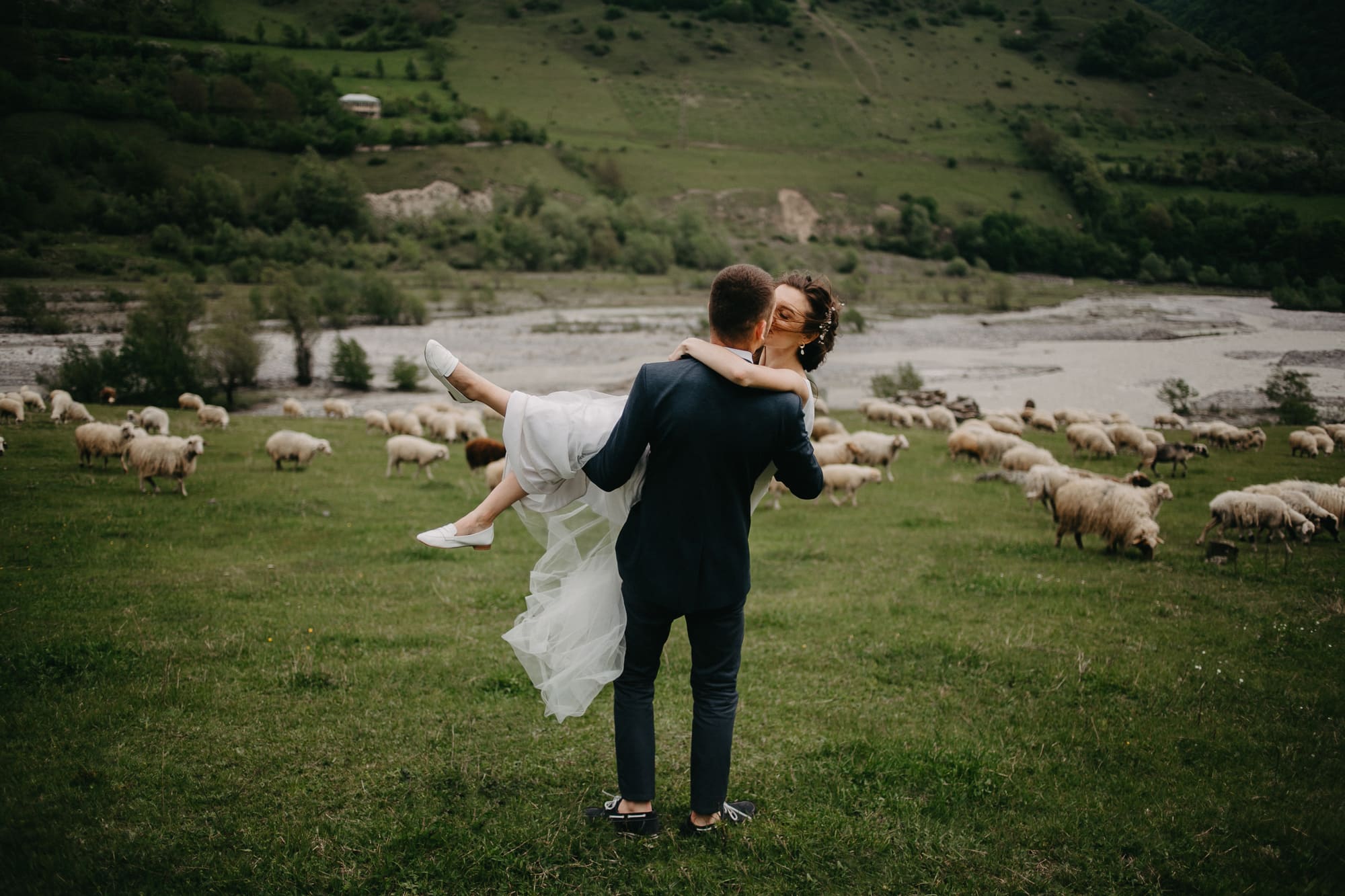 Wedding date and location: region, season, venue
The price of a wedding on a summer weekday in Tbilisi differs from the price of a wedding on a winter weekend in Borjomi. Summer and the beginning of autumn are considered the touristic season in Tbilisi, Batumi, and Kakheti. Therefore, at this time, some vendors work at higher prices – in comparison, for example, with winter ones. Winter, in turn, is considered a popular period for trips to Gudauri and Kazbegi, as the ski season opens at this time. And regardless of the period, a wedding in the regions always costs more. The estimate includes transportation for the team and some other costs, which we will talk about later.
Each venue (hotel or restaurant) offers its booking conditions for dinner, ceremony, or accommodation. For example, in some places, the restaurant rent cost includes food and drinks, while in others, it includes only the rent itself. Each location decides on the rental conditions itself: this is not Ori's decision, but each venue management policy. Some venues (for example, the famous Kvareli Lake Resort) have a special price for weekend events. We always inform couples about such subtleties in advance and help to make the most optimal decision when choosing a location.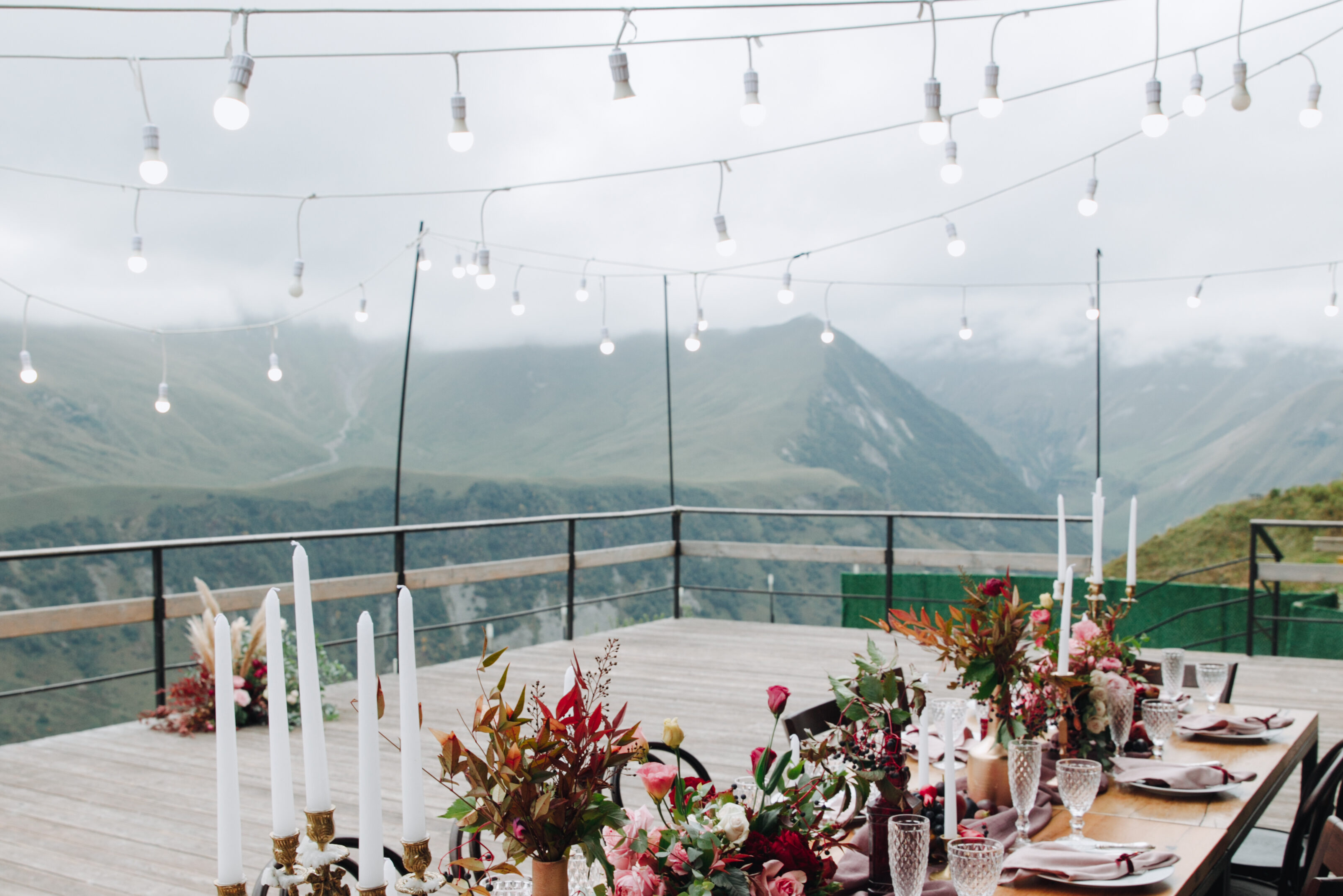 Package of documents
For couples traveling to Georgia for quick and convenient marriage registration, an official registration procedure will be a significant wedding expenditure. This service includes a translation of passports into Georgian, notarization of these documents, and translation. Then we put an Apostille on a marriage certificate for your country. But for some countries (such as Lebanon, Qatar, Canada), a more complicated procedure of consular legalization is needed. Its time and cost differ from the standard step with an Apostille. We will also ask you to provide additional documents if you have a minor child together or if you were previously married. In this case, the translation of a birth certificate and divorce certificate will become a mandatory part of your budget.
Transportation and meals for the team
Care about the comfortable working conditions for our partners is very important for us. In the budget of each wedding, especially when it comes to a large-scale celebration for 50+ guests, we always put transportation costs for the team, as well as meals for those partners who spend the whole working day on the site. For some vendors, we compensate only for the fuel, and for some, we prepare an additional transport (for example, for a DJ and coordinators). If you invite a well-known international photographer or videographer, then usually you will also need to cover the cost of the flight. We do not calculate these expenses as a separate service, but we include them in the final budget. In some cases, if the wedding takes place outside of Tbilisi and lasts for 2-3 days, we will also add accommodation for the wedding planner at the venue.
Compensation for work on-site in the regions
When going to a wedding in the regions, MUAH artists and musicians include in their check compensation for the time spent on the road. A makeup artist, for example, can have several brides in one day in the beauty salon, and, being on-site at a wedding in Kazbegi, for instance, he or she devotes the entire day to one bride only. Also, for a wedding in the regions, you can only order a photographer for at least 8 hours: the cost includes compensation for the time spent on the trip. For this reason, the price of a wedding in the region will certainly be higher than the cost of a wedding in Tbilisi.
Technical equipment
Floristics and wedding decor prices consist of several important components. Firstly, the price includes all materials, decor elements, frames, flowers, and plants. Secondly, the price includes the work of florists (usually 2-3 people), and sometimes, in the case of complicated designs, installers. Thirdly, the cost of packages includes transportation expenditures and the dismantling of constructions and some decorative elements.
If you invite a cover band or musicians to your wedding, we always calculate the price based on the number of guests, the scale of the show program, and the band's rider. For a wedding for 60+ people, music bands usually request additional equipment, amplifiers, and speakers. More powerful equipment will also be needed if you are planning an outside wedding dinner. If you invite famous musicians the rider will be included into the final check for their work.
We deliver the wedding cake in a refrigerator, where it is specially fixed and is always at the right temperature. Only such special conditions can guarantee that your cake will be delivered to the venue safe and sound.
We include the dismantling, transportation, use of specialized equipment, and rental of refrigerator cars in the final prices of decoration, musicians, and wedding cake.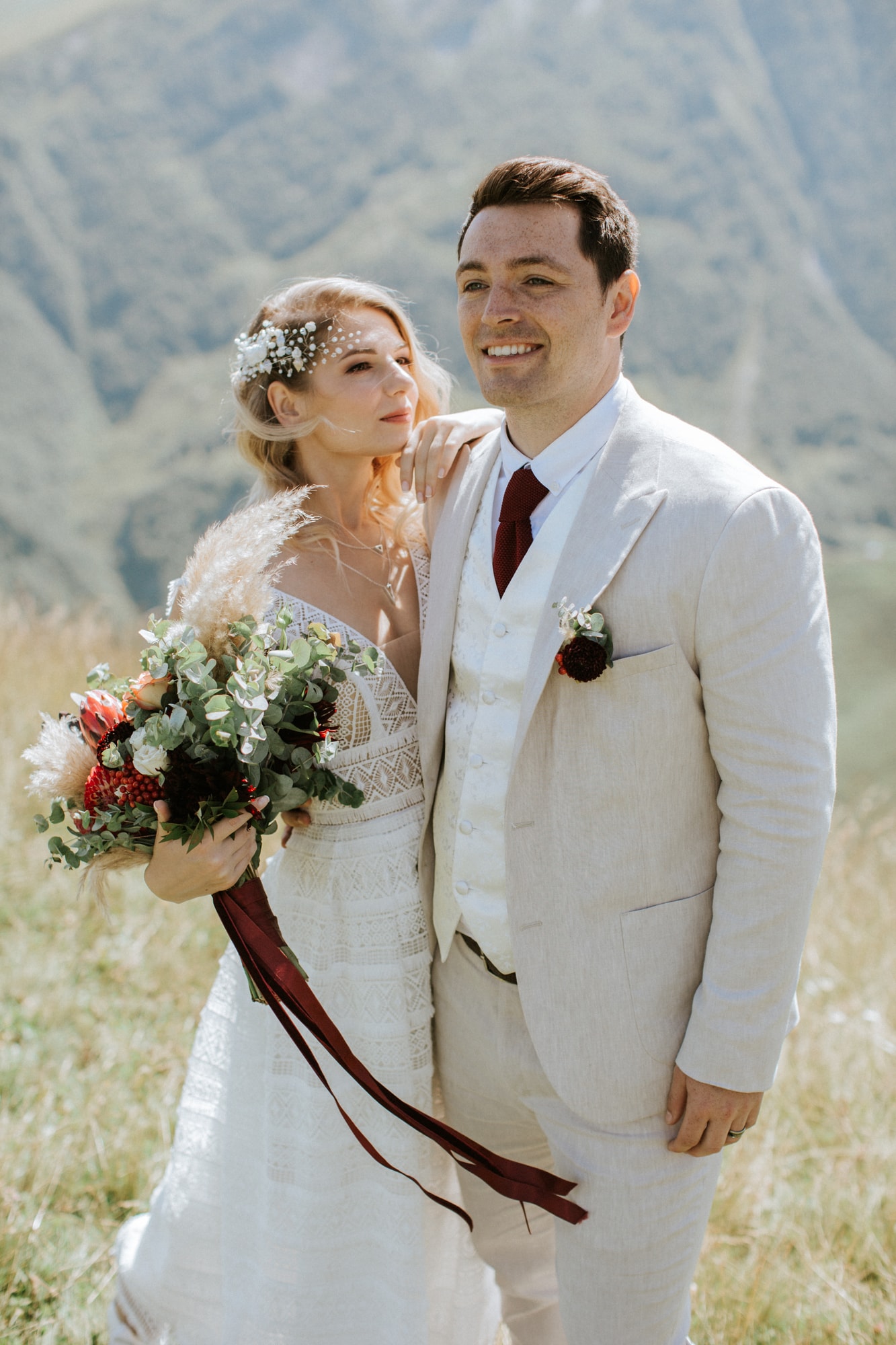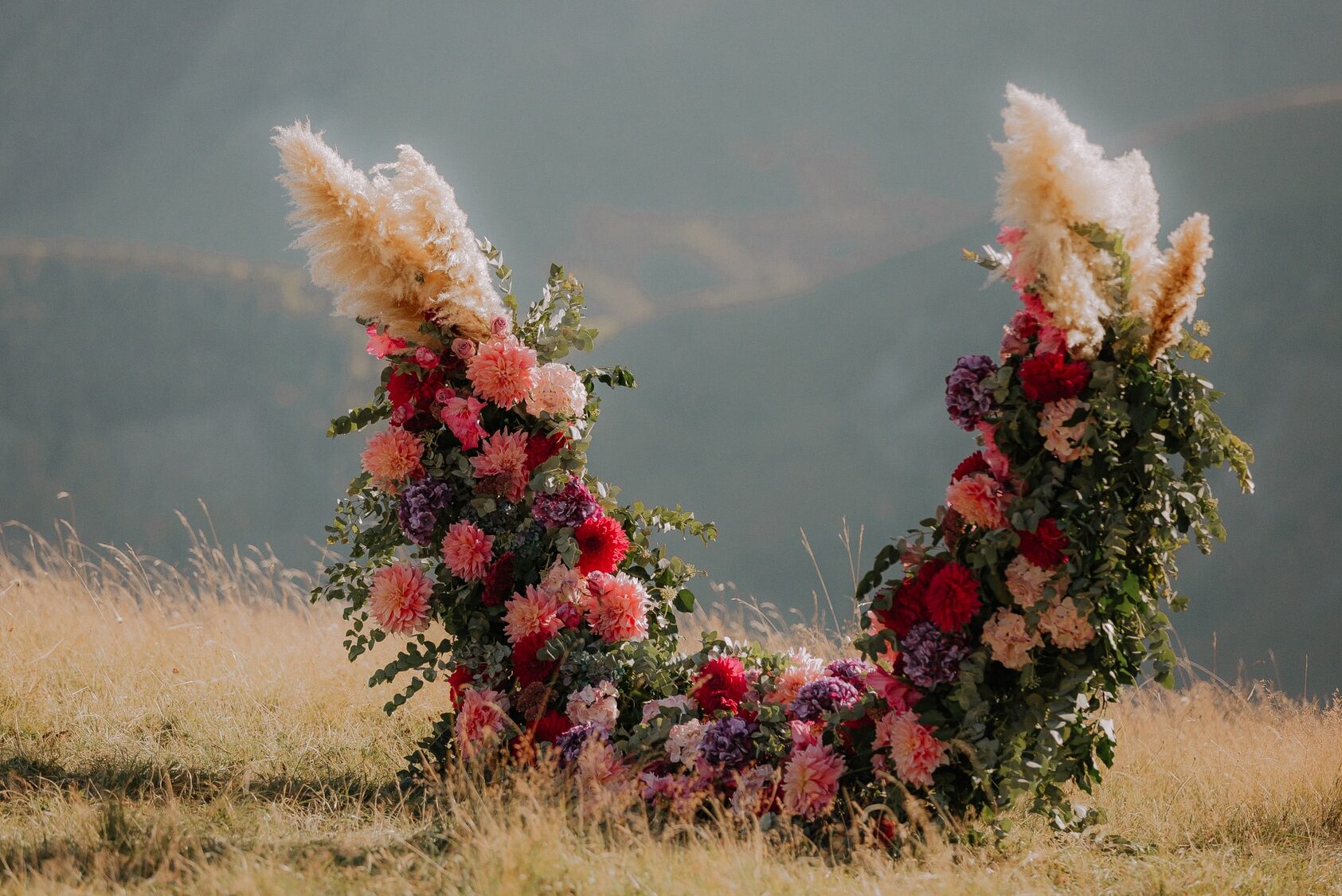 Additional but important: taxes & commission for our services
All individual entrepreneurs of Georgia are exempt from Personal Income Tax. However, some of the vendors who we work with are not registered entrepreneurs in Georgia (for example, international photographers, musicians, and cover bands). Therefore, we always add PIT in the amount of 25% to the cost of their work.
Georgia has a VAT exemption program for tourism projects. What does it mean? A tourist project is any trip that includes accommodation, transfer, and dinner. Often our small cozy weddings also receive the status of a tourist project, so we are happy to exclude VAT from the estimate. How does it work? For your wedding not to be subject to VAT, the budget must include at least two of the three services listed above. If the budget includes a makeup artist, a wedding bouquet, and dinner (only one of the three required items, or none of them at all), then in addition to the cost of services and wedding planning, VAT will be added in the amount of 18%.
And one last thing: we add 9% to each wedding budget as a commission for our services.
We tried to be honest and detailed about how the price of your wedding with Ori will be formed. Compensation, transportation costs, providing comfortable working conditions for our partners, the necessary technical equipment are important and integral components of your most unforgettable wedding day. Do not forget that we are always happy to tell in more detail about all the stages of preparation for your wedding.