We take challenging ideas of the couples for their big day with great care, and our wedding planners are happy to explore new locations for those brave couples that are open to creative solutions and are ready to allow a little more time for all the preparations for the sake of an outstanding result.
Nature of Georgia is abundantly rich, diverse with landscapes. There are endless corners of "inner Tuscany", Switzerland or Texas that charge us with inspiration for new projects that we can't wait to execute and we're just waiting for a couple that wants to dream with us.
One would be right saying that it's not that easy to transfer a big number of guests to these locations, but they really add to the charm of a private ceremony and elicit amazing emotions that will stay with you for the rest of your life and become a legendary story that you will your kids and grandkids. 
In this post we've made a list of locations that are waiting for that brave couple.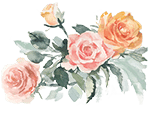 Lagodekhi
Great for those, who:
   

are craving for nature

    a

void the beaten path

    l

ove tropical shade, green and coolness

    don't want to spend too much time on transfer
Transfer
about 3 hrs from Tbilisi by car.
About the location
Lagodekhi is a municipality in the region of Kakheti mostly famous for its national park with amazing nature.
Woods, waterfalls, lakes and views of the Caucasus mountains is what the reserve created in 1912 has to offer. For a long time access to the protected area was limited to tourists, and only in 2005 this corner of pristine wilderness was opened for public.
Bigger part of the territory is covered with forests and Alpine meadows. Besides, there are many water bodies here: rivers, springs, lakes and waterfalls. This zone in the north-east of Georgia close to the borders with Azerbaijan and Russia is characterized by temperate humid subtropical climate.
I would love to organise a wedding in Lagodekhi since I heard many times that it is one of the greenest corners of Kakheti. Except for this part, we have actually explored the whole region, and it would be interesting to work with something new. Besides, the local cuisine is praised a lot, and our partners share great reviews of the local venues.
Irina, Leading Wedding Planner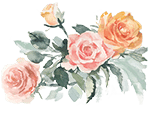 Racha
Great for those, who:
    l

ove the mountains and quiet villages

   

are interested in iconic Georgian wines

    d

on't go for obvious choices

    want to choose a legendary region which everyone is talking about, but not many have actually visited
Transfer
about 5 hrs from Tbilisi by car / 1 hr from Tbilisi by plane / 1,5 hrs from Kutaisi by car.
About the location
This region is close to Svaneti and South Ossetia. Racha has a distinguished place in the hearts of the locals. It has this mystical charm that makes the locals talk about it as if it was a garden of Eden. It is also called the "Switzerland of Georgia". It's all fresh and green here in the summer, and the meadows covered with flowers really look like they are Alpine.
It is also an important spot for Georgian wine making culture. The famous Khvanchkara wine originates here. It is produced in strictly limited quantities, and is therefore quite expensive.
Compared to other mountainous regions of Georgia like Kazbegi and Svaneti, Racha has significantly less tourists, that's why it is a perfect destination for those who like something yet undiscovered by others : )
Racha is not yet very much developed in terms of local amenities, but it is a wonderful destination, and the center of the region can be reached from Tbilisi by plane. My biggest dream is to organise a wedding there in autumn, because at this time of the year Racha is fantastically beautiful.
Elena, Wedding Planner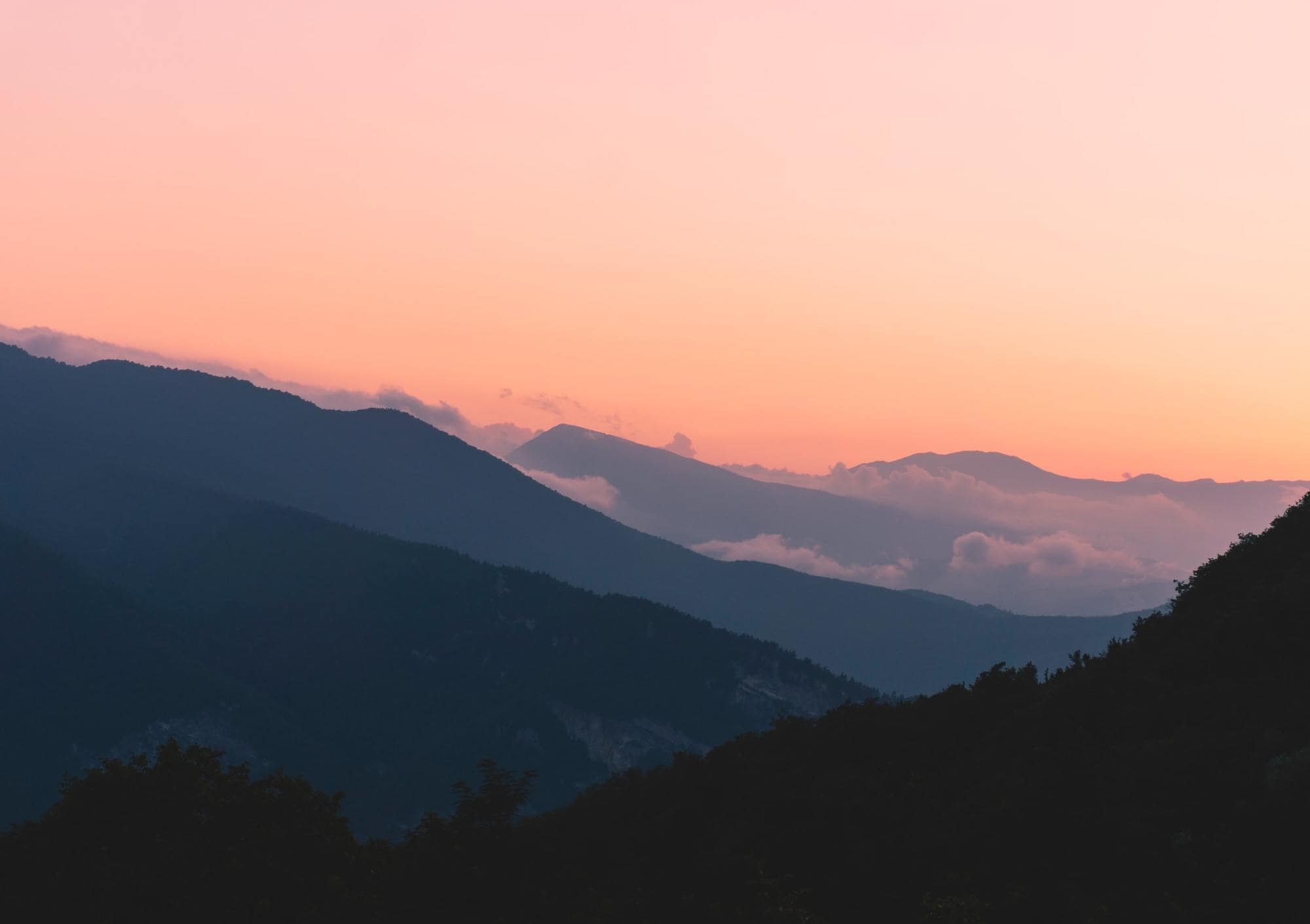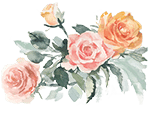 Svaneti
Great for those, who:
   

are looking for authentic flavour of a mountain region

   

are into exploring the culture

    are ready to go a long way for unforgettable memories
Transfer
1 hr from Tbilisi by plane / 5 hrs by car from Batumi or Kutaisi.
About the location
Located high up in the mountains Svaneti is known for its unique culture: the Svans speak their own language, and local cuisine has more substantial and hearty dishes. It is easy to recognize Svaneti in the photo by its unique architecture: here you can see numerous and quite well preserved "koshki" ancestral towers. The village of Ushguli is considered the highest inhabited settlement in Europe. In a word, you can expect not only breathtaking scenery here, but also immersion into the local culture.  
A 1-hour flight on a plane from a small airport in Natakhtari close to Tbilisi connects you to the central spot of the region, Mestia, all year round. In the winter the landscape of Svaneti covered in snow looks quite dramatic, and in the fall, when the tree leaves are changing their colours, the beauty of the area is even more impressive.
Svaneti is my favourite part of Georgia. Weddings are very rarely organised there, and that's a shame. Svaneti offers amazing views of the mountain peaks – Ushba, Tetnuldi, Shkhara, – and there's plenty of interesting locations for a photoshoot or a ceremony. There are quite a lot of hotels in Mestia too.
Elena, Wedding Planner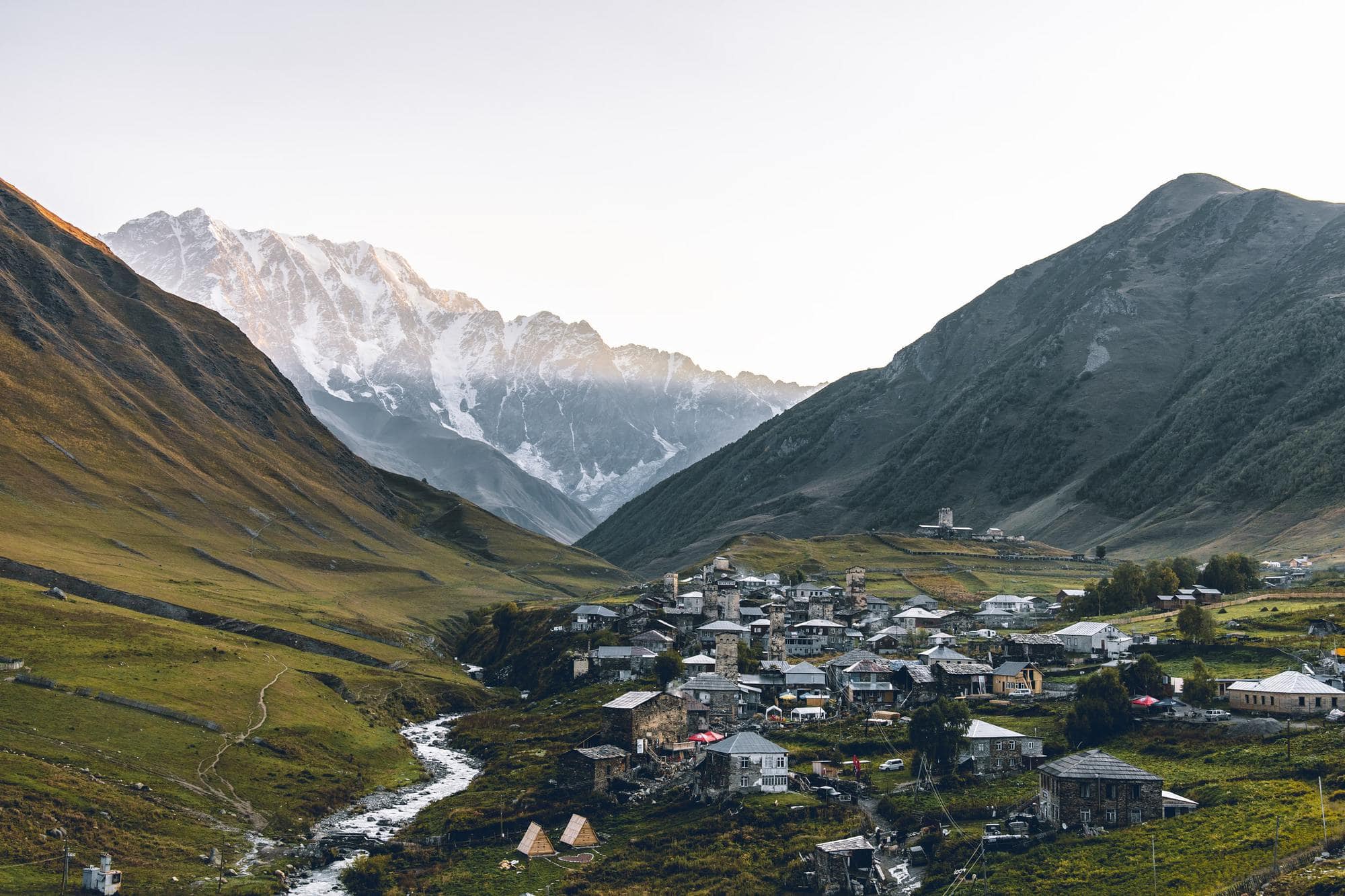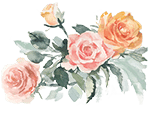 Vardzia
Great for those, who:
     w

ant to feel the spirit of centuries

     are interested in history
Transfer
about 4 hrs from Tbilisi by car.
About the location
There are several cave cities and monasteries in Georgia but Vardzia is the biggest and most famous among them. It is a man-made cave city with Mtkvari river solemnly flowing below the rock. There are about 600 "rooms" located on 13 levels. The view of the mountains and valleys can be admired from the open balconies.
There's even a prettier view from the other bank of the river. From there you get a much better idea of the scale of the whole complex which looks fabulous with the evening lights.
Vardzia is an exceptionally beautiful region, and it's been my dream to work there for a long time. It's one of my favourite spots in Georgia, I used to visit there quite often. It's an amazing creation of human beings.
Evgeniya, General Manager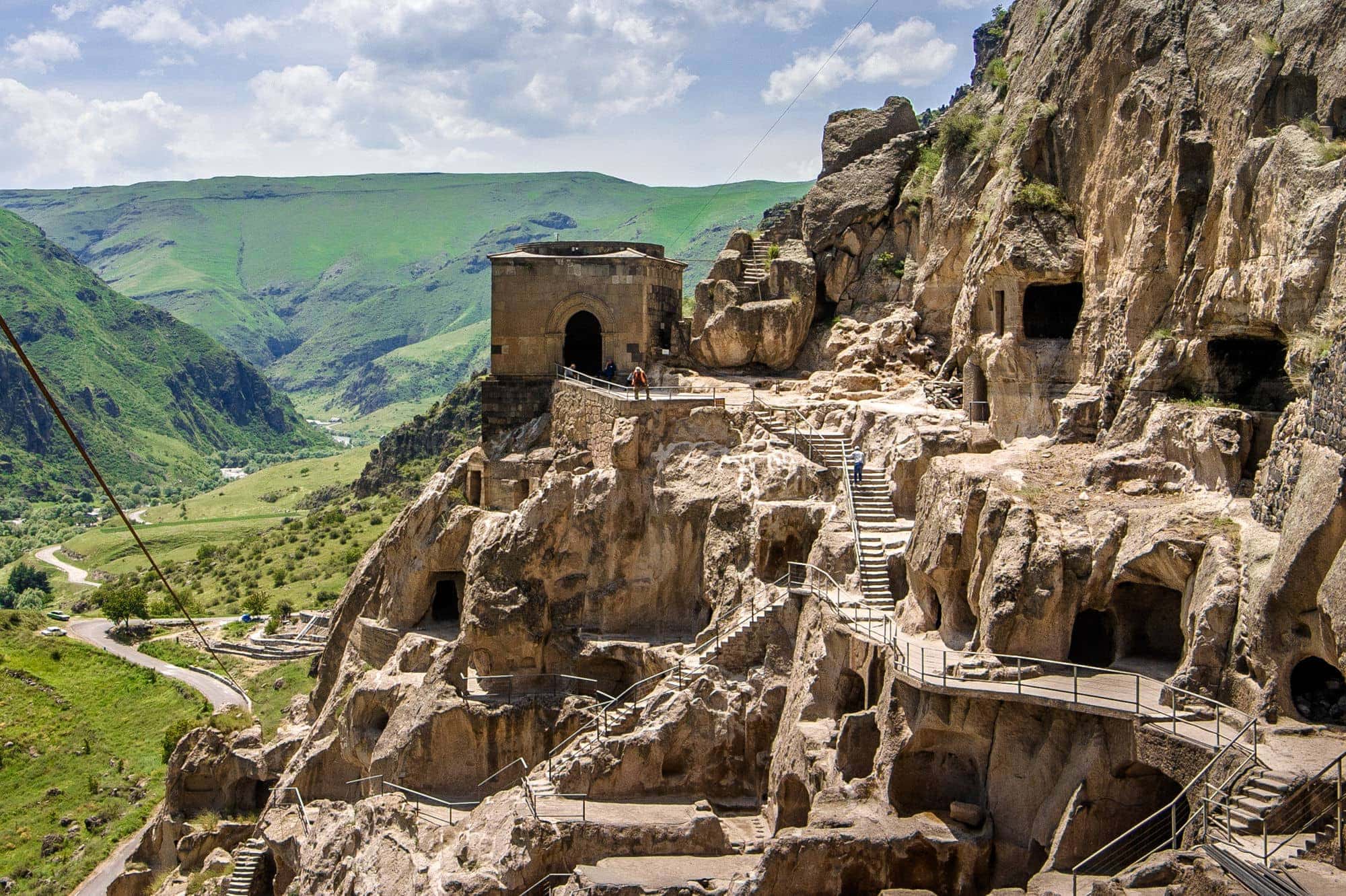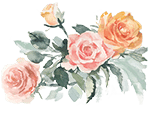 Goderdzi
Great for those, who:
   

are dreaming of a ceremony in the unique location

    l

ove the mountains and open horizons

    w

ant to combine the ceremony with a honeymoon on the seaside

    can fly in to Batumi
Transfer
about 3 hrs from Batumi by car / about 5 hrs from Tbilisi by car.
About the location
The mountainous part of Adjara is not explored by tourists so much, but its beauty is definitely worth it. One would usually go to Batumi and get stuck on the beach unaware of the fact that just a few hours' drive away is a whole wonderful world of quiet villages and green hills.
Goderdzi is a small ski resort which is only developing. It is 100 km from Batumi and is considered the highest point of Adjara. It is located in the Alpine zone and is no less beautiful than Gudauri. The petrified forest of Goderdzi got the status of a Natural Monument in 2013. Because the sea is so close, the climate here is humid and there's an abundance of greenery.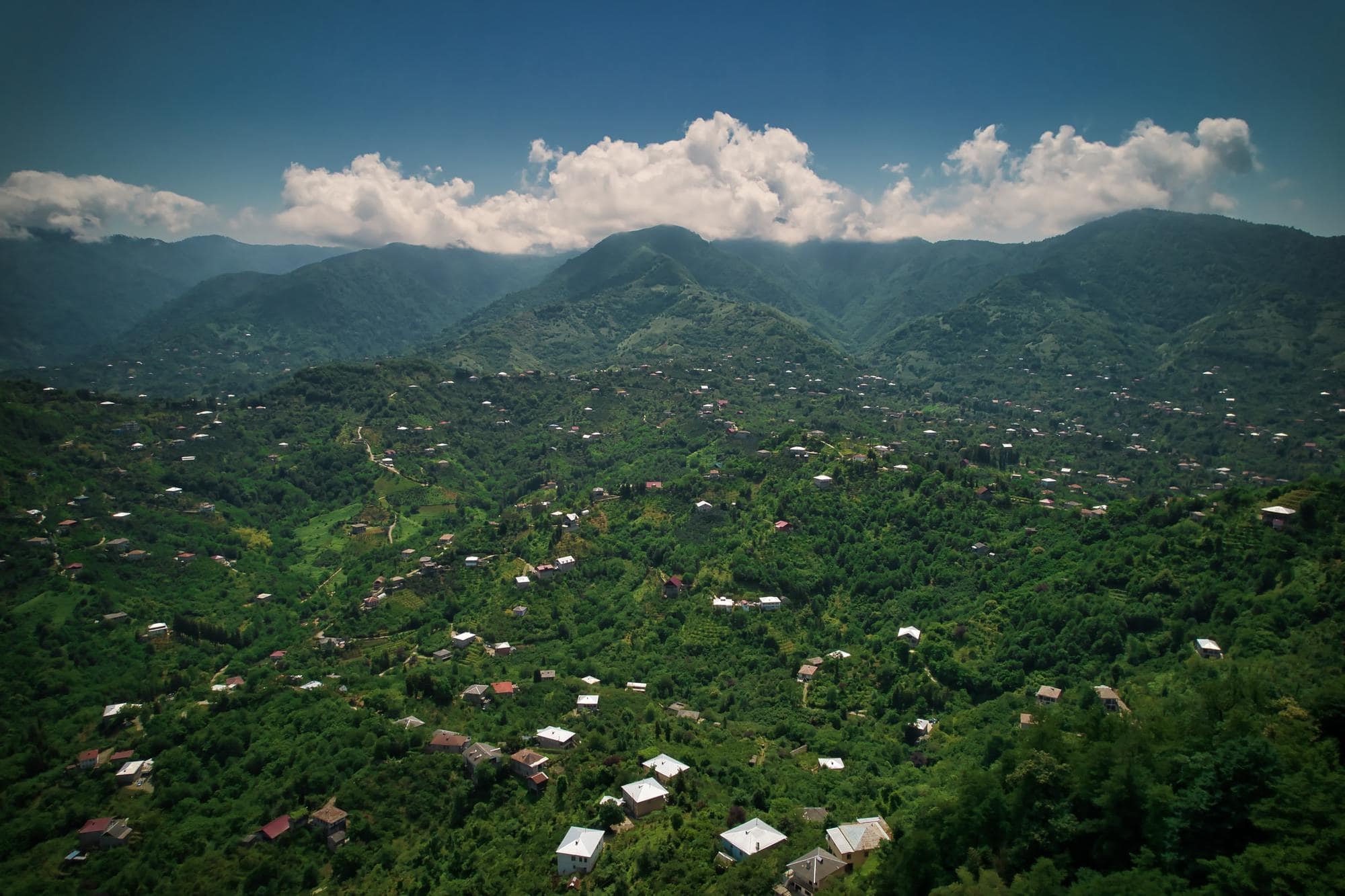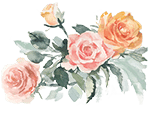 Batumi
Great for those, who:
want to add a tropical touch to the ceremony

dream of a ceremony at sunset on the beach

want a hen party on a boat

pin the pictures from ceremonies in Las Vegas and Hawaii for inspiration
Transfer
20 min from the international airport of Batumi to the center of the city / about 5 hrs from Tbilisi by car.
About the location
Batumi is a port on Black Sea and a city of eloquent eclectic. The spires of skyscrapers go side by side with tropical lianas of the Botanical Garden. This destination is not all-new for us, but we're dreaming of a big wedding here. There are plenty of small towns and wild beaches outside Batumi too. The European-style ceremony on the beach is going to be fantastic here, while the budget can be much more agreeable.
We have a whole article dedicated to the perks of this location.