You want your destination wedding to go perfectly, but you are afraid of the difficulties associated with organization and document preparation? Congratulations! You have found a solution to this problem 🙂 Ori Wedding Agency is ready to relieve you of all time-consuming duties. From start to finish we will guide you through all the stages of preparing your holiday.
Georgia is a unique country not only because it is a magical mixture of stunning natural landscapes, hospitable people and rich cuisine, but also a place where bureaucracy is minimized. Couples from all over the world fly here to marry without burdening themselves with difficulties in paperwork. And in recent years, Georgia has become particularly popular among couples from Israel. In this article, we decided to figure out the reasons for their choice and share with you some tips on planning a wedding in Georgia.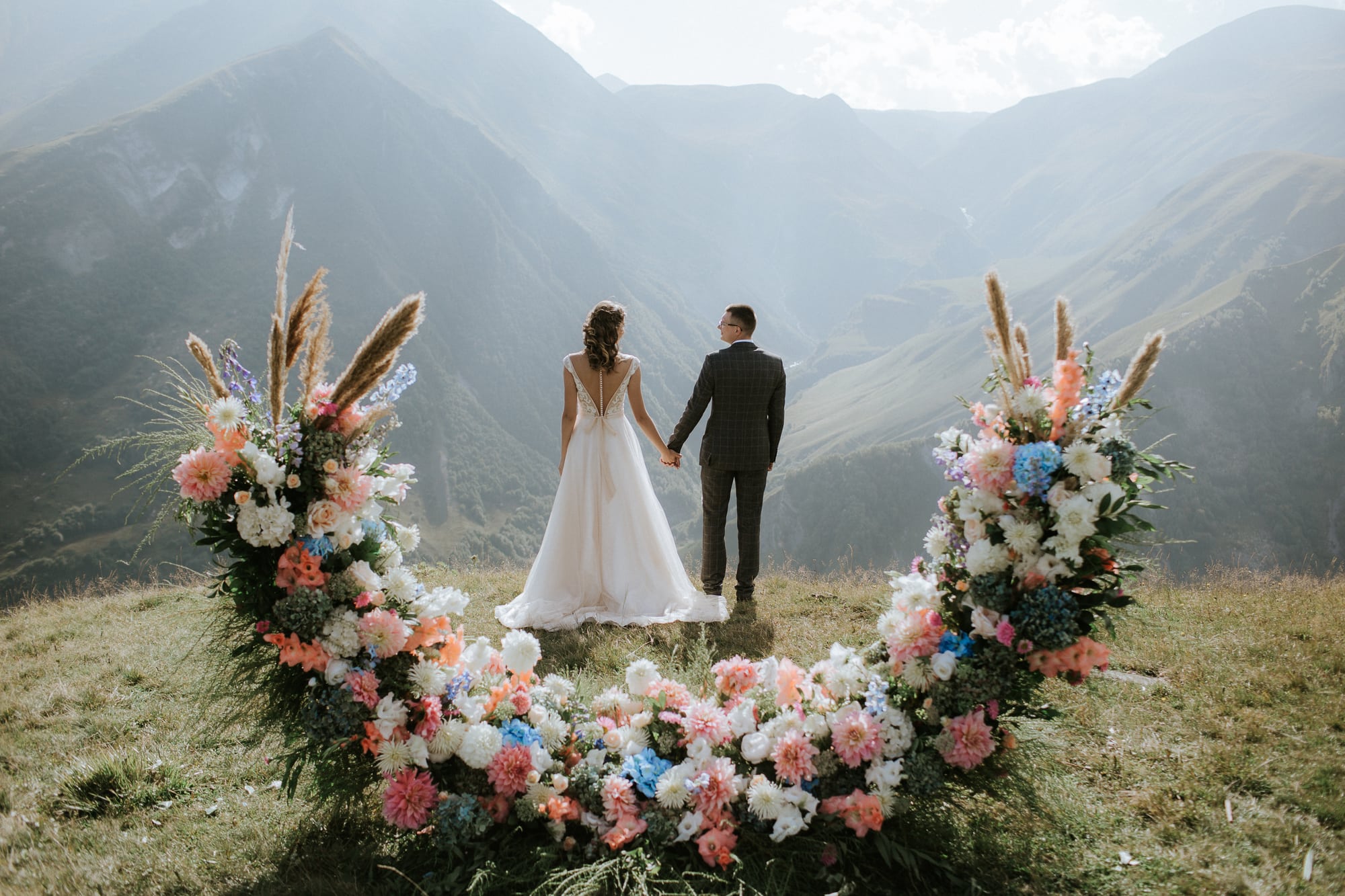 Why do couples from Israel choose Georgia?
Georgia is a hospitable and tolerant country. Any guest is welcome here, regardless of his or her religion or nationality. On the streets of the capital, you can hear people speaking different languages and find representatives of all countries and cultures. Having decided to hold your wedding in Georgia, you will not encounter any political or religious obstacles here. Whatever citizenship you have, in Georgia you will easily and quickly register your marriage. Getting all documents ready and official marriage registering will not take you much time and effort.
A wedding in Georgia is less expensive than in other countries: on average, registration for Israel citizens will cost from $270. Even taking into account air tickets and a wedding banquet for your guests, a wedding in Georgia will be much more affordable than in Israel or other European countries. For example, a dinner for two in the capital costs from $90. For the inhabitants of Israel, this mountainous country is an ideal place for a wedding because it is relatively close. Direct flights from Tel Aviv fly every day, and the flight will take only 2.5 hours.
Georgia also has a large selection of wedding opportunities. Imagine yourself on the pier of a mountain lake, which is surrounded by snow-covered caps of the Greater Caucasus or in a medieval fortress in the middle of a forest, in sunny vineyards or on a rocky coast… Your wedding can be held in any of these fabulous locales. Georgian cuisine has an ancient history and impresses with its taste palette. If you are planning a dinner for relatives and friends, we will help you make the most comfortable version of the menu, which will take into account all the preferences of your guests. Some restaurants in Tbilisi, for example, can provide banquets following the kosher traditions.
What needs to be done to get married in Georgia?
First, you need to set a date for the wedding. Then contact us at least two weeks before the celebration, so that we begin to prepare all the documents. Make color scans of your passports, issue a power of attorney at a notary public in the name of your wedding planner and send them to us by email. In Israel, a notary public places an Apostille, so when you do the power of attorney, do not forget to put an Apostille and certify all the necessary documents.
Additional documents:
If you have previously been married or have a common minor child: clear scans of a copy of the divorce certificate, scans of a copy of the birth certificate of a child, which must bear an Apostille and be certified by a notary.

Clear scans of the passports of two witnesses. If only two of you will arrive, no problem — we will provide the witnesses.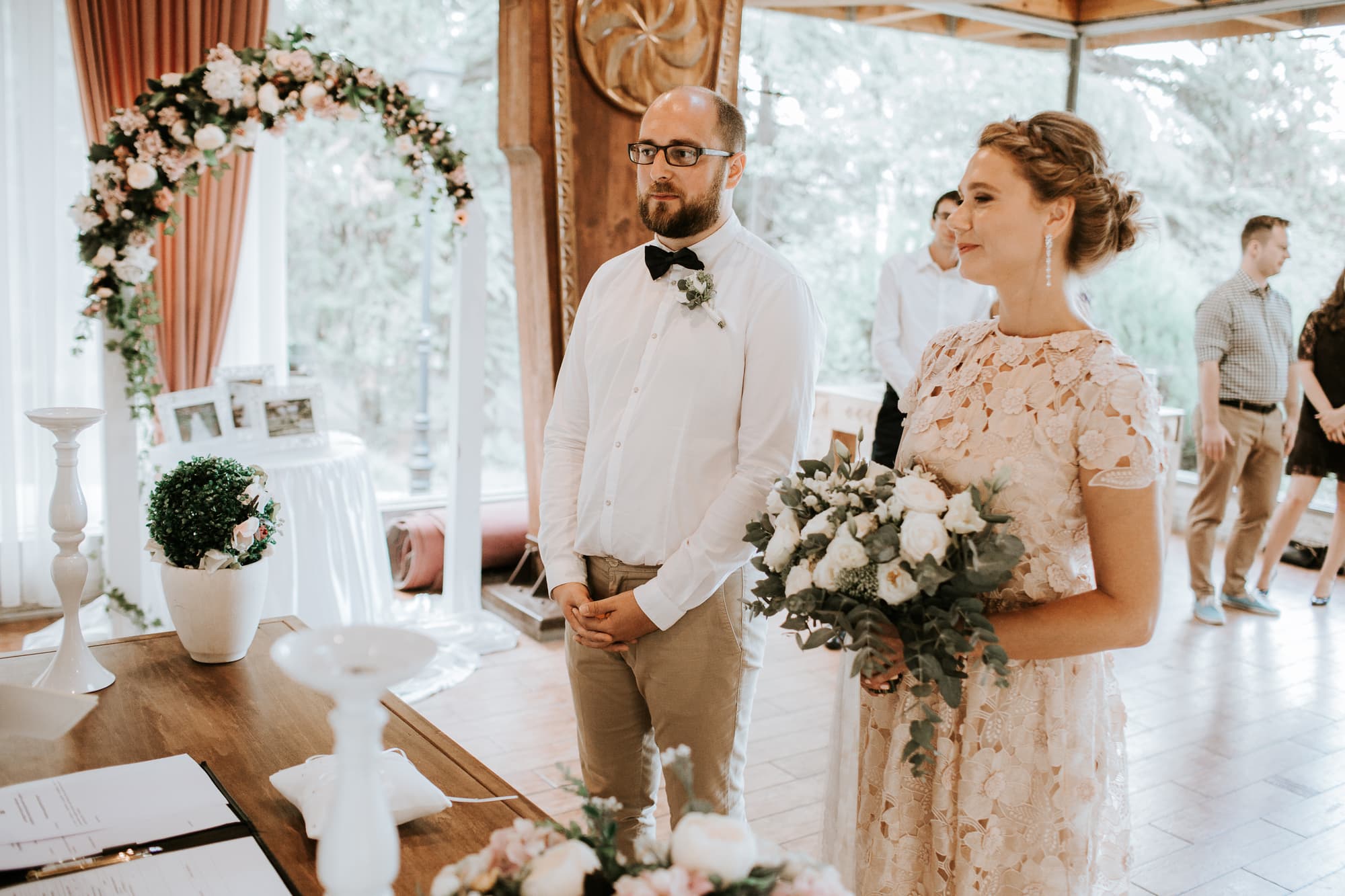 You don't need to apply for a visa to come to Georgia: residents of most countries can stay there for a year without registration.
After the end of your celebrations, within 2-4 weeks, we will send you a registered letter with a marriage certificate in English. Unfortunately, a Hebrew translation by a translator who is not located in Israel cannot be recognized by the state. You can use the services of a certified translator in Israel or leave your certificate in English. It is also valid because names are duplicated in English in Israel passports.
How to choose a place for a wedding?
To choose a venue for your wedding, tell us about your preferred holiday format (open-air ceremony, classic civil registration at a registry office or a large party until the down) and the number of guests (will it be a wedding for two or a cozy evening with friends and loved ones). Depending on your wishes, we will select for you the most appropriate version of the locale.
The capital of Georgia is a city with a long history. Each street of Tbilisi is saturated with love, and the city slogan states: "Tbilisi is the city that loves you". Go on a photo walk through the old town and you will easily see it. Walk along the narrow cobbled streets, examine the facades of small fabulous houses trimmed with stucco and carved balconies, stop by each courtyard. It is said that in the old part of the city you cannot find two identical balconies: so unique architecture of each building is! After a walk in this colorful area, you will have beautiful wedding photographs as a nice memory.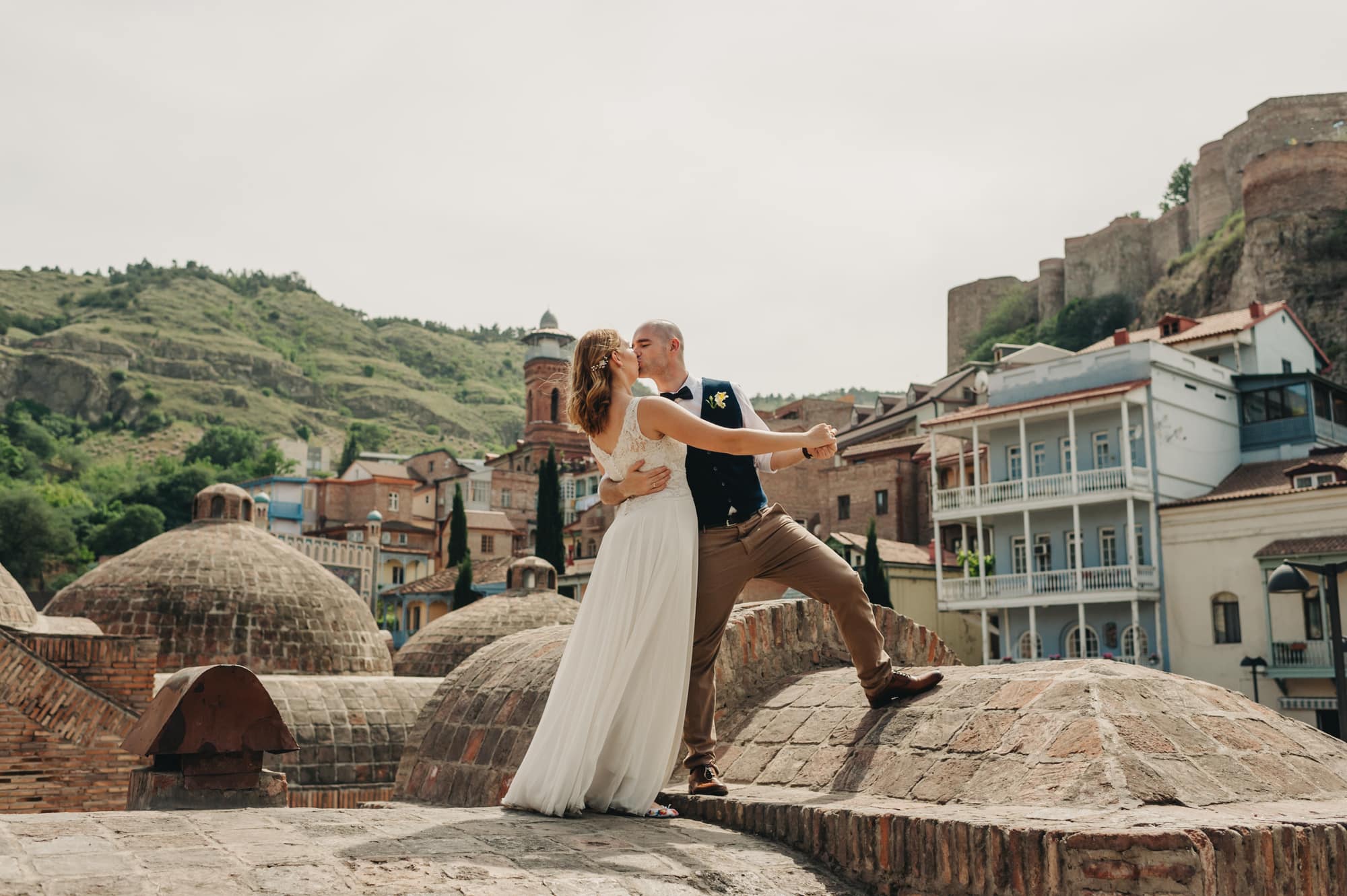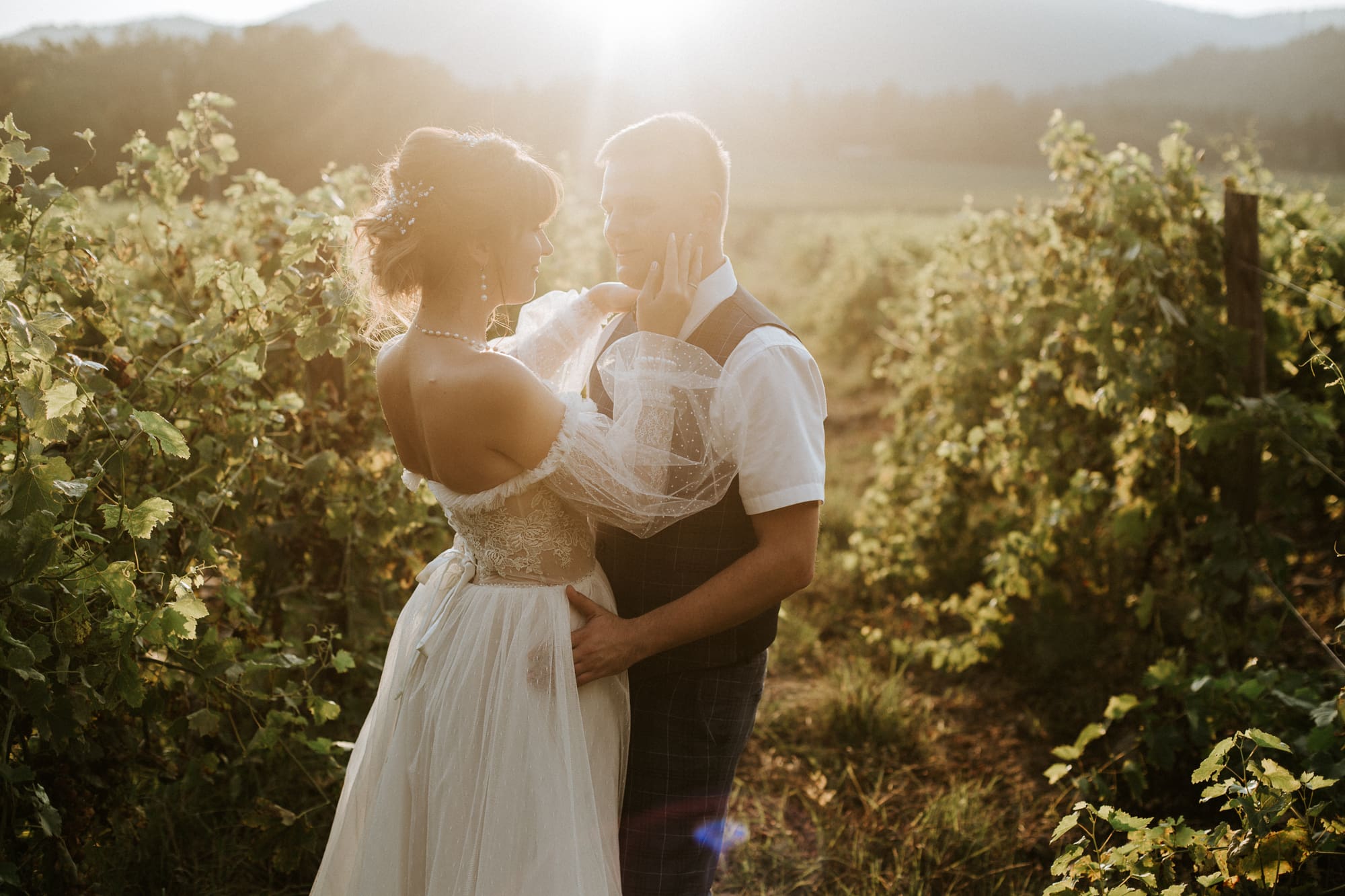 Georgia is recognized as the birthplace of winemaking, and it is the eastern region of Kakheti that is the cradle of this ancient tradition. If you decide to conduct field registration outside the city, you can do it in one of the many sunlit vineyards, on the bank of a picturesque lake, in a cozy chateau or even in a mysterious medieval castle. The choice is truly limitless. Here you can also please yourself and your guests with a wine tasting, go on a tour to the ancient monasteries or ride a horse. And if you come from September to October, you will take part in the traditional harvest feast Rtveli. We are convinced: sunny Kakheti is the warmest region of fertility and cordiality.
For a summer wedding, the best option is the alpine region of Kazbegi — the place where Europe's highest mountains live. Celebrate this momentous day on a spacious terrace under a low sky, strewn with stars and the bright Milky Way. Like in romantic movies! In Georgia, you can easily become the main characters of a beautiful film about love. 🙂
We can talk about the natural diversity of this country infinitely. Almost everything is possible in Georgia. Share your ideas and dreams with us, and we will do the rest.