We could endlessly talk about our love to Georgia. Mountains which make your heart stop, people whose openness charms you from the moment you talk to them, mild climate, and of course extraordinary cuisine. Nowadays Georgia is gaining popularity as a great destination for tourism and weddings. If you decide to get married in Georgia, you will become part of a unique story with a taste of aromatic Kakhetian wine. In this article, we have found seven main reasons why you should definitely consider Georgia as a place for your destination wedding. Share your reasons in the comments: we are pretty sure there is still a lot to add to this list. 🙂
1. Incredible Nature: Mountains, Sea, Valleys, Vineyards, and Lakes
We believe that the biggest value of Georgia is its stunning nature. Georgia is situated in the central and western part of Transcaucasia: in the west, it borders the Black Sea, in the north, there is the Greater Caucasus, in the east and south it is surrounded by the ridges and vast valleys. Such a position creates a great variety of landscapes, reliefs, and climates. No matter what season you visit Georgia and what region you go to, you will surely find something staggering and beautiful there. Snowy peaks of Europe's highest mountains in Kazbegi and Svaneti, old city's mazes in Tbilisi, infinite gardens and vineyards in Kakheti, ancient rocks in Vardzia and Akhaltsikhe, picturesque seashore in Batumi. In Georgia, you will be able to find any type of landscape for your dream ceremony, romantic dinner or a big family celebration.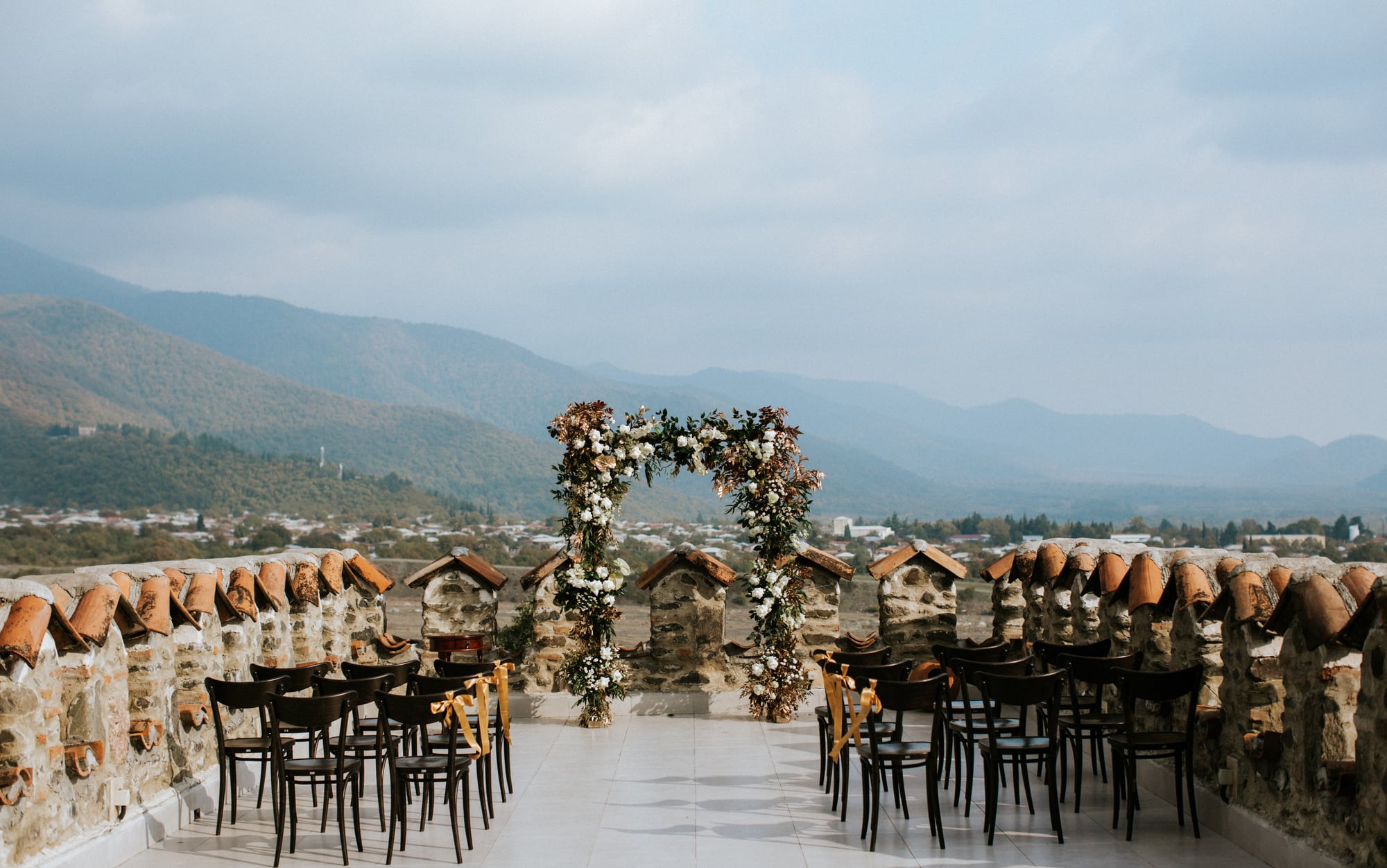 2. Official Marriage Registration Only in a Couple of Hours
Couples from all over the world come to Georgia to register their marriage as the procedure here is considered one of the most simple and fast. To get a marriage certificate you will need to collect a set of documents (for more information check our previous article here), decide on a date and send us this information via email. We will do all the necessary preparations and translate the documents into Georgian remotely. Also, if you send us a notarized proxy, we will apply for a ceremony at a city hall without you present which will make the entire process even faster. The only thing you will have to do is to come to the chosen city hall and say the vows to each other.
You will receive the certificate when we will put an Apostille or complete the legalization process for the country of your residence. The time of this step is different for each country but usually, it doesn't last for more than two weeks. We will then send the certificate by a registered mail to you at any address in the world.
3. Moderate Prices for Wedding Services
Georgia is a developing country with a relatively young economy which provides an affordable level of prices for goods and services, including the services in the event industry. When trusting a professional wedding planner you will be surprised by the final value for money. To estimate a preliminary wedding budget of your wedding, use our online calculator or check the prices for the specific services in our special feature. An official marriage ceremony, for example, costs from 320$, and prices for a wedding for 15 people (including the ceremony, dinner, and a cake) start from 2.500$.
4. Georgia is Close: Affordable Tickets, Regular Flights
Georgia is located in the intersection of Europe and Asia. It is convenient to fly here from Central Europe and from Western Asia. During the last few years, the main European lowcosters Wizz Air and Ryanair have launched regular flights from Italy, France, Germany, Poland to Tbilisi and Kutaisi. Also, every day there are direct flights from Minsk, Dubai, Tel-Aviv, Erevan. This will help you reduce expenditures on tickets (especially if you are traveling not alone but with your family) and have some extra time relaxing and traveling around the country. By the way, Georgia borders Russia, Turkey, Armenia, Azerbaijan, and you can also reach Sochi from Batumi on a ferry. So there are a lot of fast ways to come to Georgia and you can make your trip most convenient.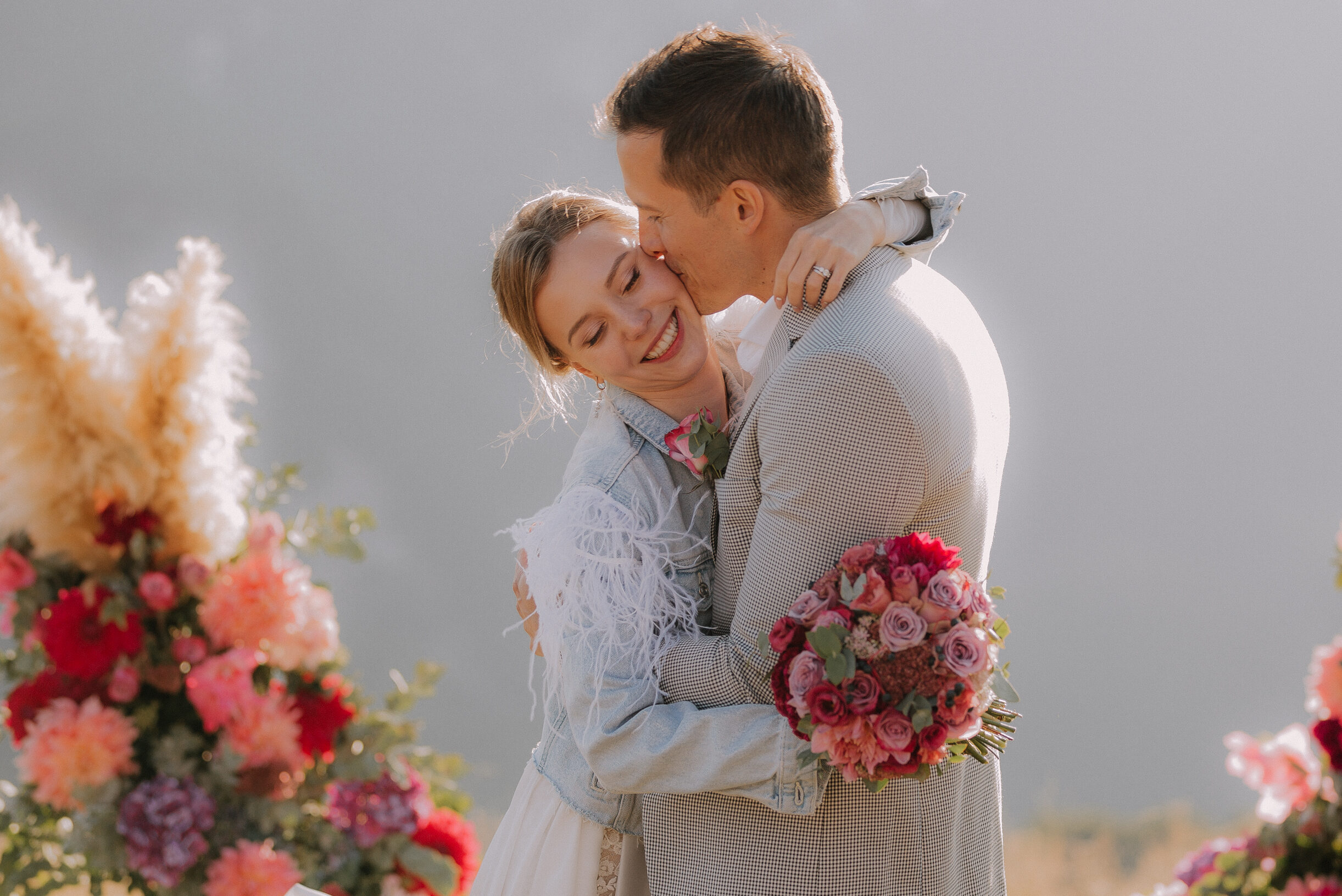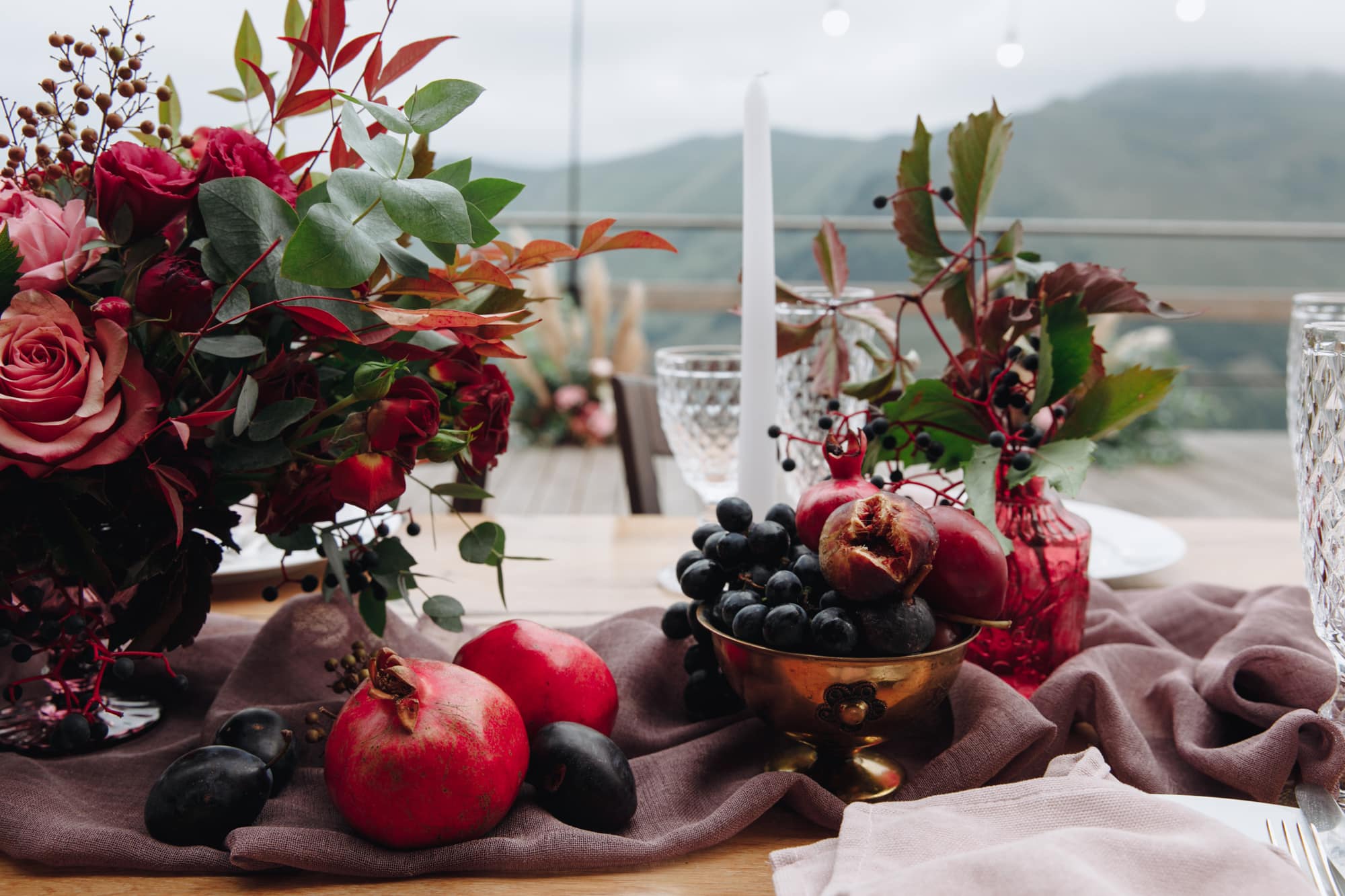 5. Delicious Cuisine and Rich Culture
Khinkali, Ajaruli, Khachapuri, Chashushuli, Shkmeruli… Georgia is famous for its remarkable cuisine. Fortunately or unfortunately, no one stays hungry here 🙂 A diverse cuisine will let you create a great menu that will satisfy guests with any gastronomic preferences. And if you plan your wedding for the end of September and the beginning of October, you will become part of the most spectacular social and gastronomic event of the year, a harvest feast called Rtveli. A performance by Georgian dancers or polyphonic singers may supplement your grand dinner. Actually, Georgian polyphonic singing is recognized as an intangible cultural heritage of Georgia and inscribed on UNESCO's representative list of the intangible cultural heritage of humanity. Here we talk in more details about the Georgian wedding traditions that might be of use at your gala dinner.
6. Range of Adventures and Discoveries
While in Georgia, devote a couple of days to a short trip around the country. Such an adventure would become a great honeymoon or an option for a family journey. Georgia is not a big country and the distances between the main sights are convenient to travel. For example, a legendary place where two rivers Aragvi and Kura merge into one is located just a 40 minutes drive away from Tbilisi. Sighnaghi, a town of love, is two hours from the capital. Even a short one-day trip will give you an incredible experience of immersion into Georgia's culture and history. You will also have a chance to have lots of amazing photos in front of Mtskheta's Medieval churches, mighty mountains of Gudauri and endless Alazani valley. Don't forget about Georgia's closest neighbors (Armenia, Turkey, Azerbaijan): these countries are another great way to get exotic experience on your wedding trip.
7. Tolerance and Hospitality of Georgian people
Georgia has always been an international country: during many centuries Arabs, Turks, Armenians, Russians, Ukrainians lived here. There is a reason why an old Georgian proverb says: "A guest is sent by God". Any guest is welcome here, regardless of his or her religion or nationality. On the streets of the capital, you can hear people speaking different languages and find representatives of all countries and cultures. Having decided to hold your wedding in Georgia, you will not encounter any political or religious obstacles here. Whatever citizenship you have, in Georgia you will easily and quickly register your marriage. Getting all documents ready and official marriage registering will not take you much time and effort.
Are you already booking your tickets? 🙂 An unforgettable view of Kazbek, open space of Alazani, juicy khinkali, wine and the kindness of Georgian souls are waiting for you. If you still have some doubts be sure to tell us about it. We will share a couple of magic tales about this charming warm county. They will surely convince you. See you in Tbilisi!