Every couple who decides to plan a wedding faces this essential question: should they do it themselves or is it better to hire a professional? Some couples consider that planning on their own is an exciting adventure to the world of restaurants, photographers and bouquets. Others find event organization time-consuming and complicated. In these cases, wedding planner is definitely an answer: it will surely save you from losing your mind in a pre-holiday fuss and added stress. In this article, we talk about those difficulties which might arise while you arrange a wedding on your own. We reflect on how wedding planner deals with these challenges and illustrate it with some examples.
Wedding planner = experience
Event organization on your own is typically characterized by lack of experience in the field. Even if you are a hair and makeup artist or you have a friend who is a designer. Many people get very enthusiastic about such new tasks as they are challenging, inspiring and invigorating. They will also bring you a couple of unforgettable stories which you'll be able to share with your friends later, over a cup of tea.
But these stories might be not that pleasant sometimes. We've been told about several cases where an inexperienced couple has chosen an unreliable photographer (or a friend who had just a part-time job as a photographer) and ended up losing all the materials because of the photographer's irresponsibility. One mistake can ruin weeks of all your hard work.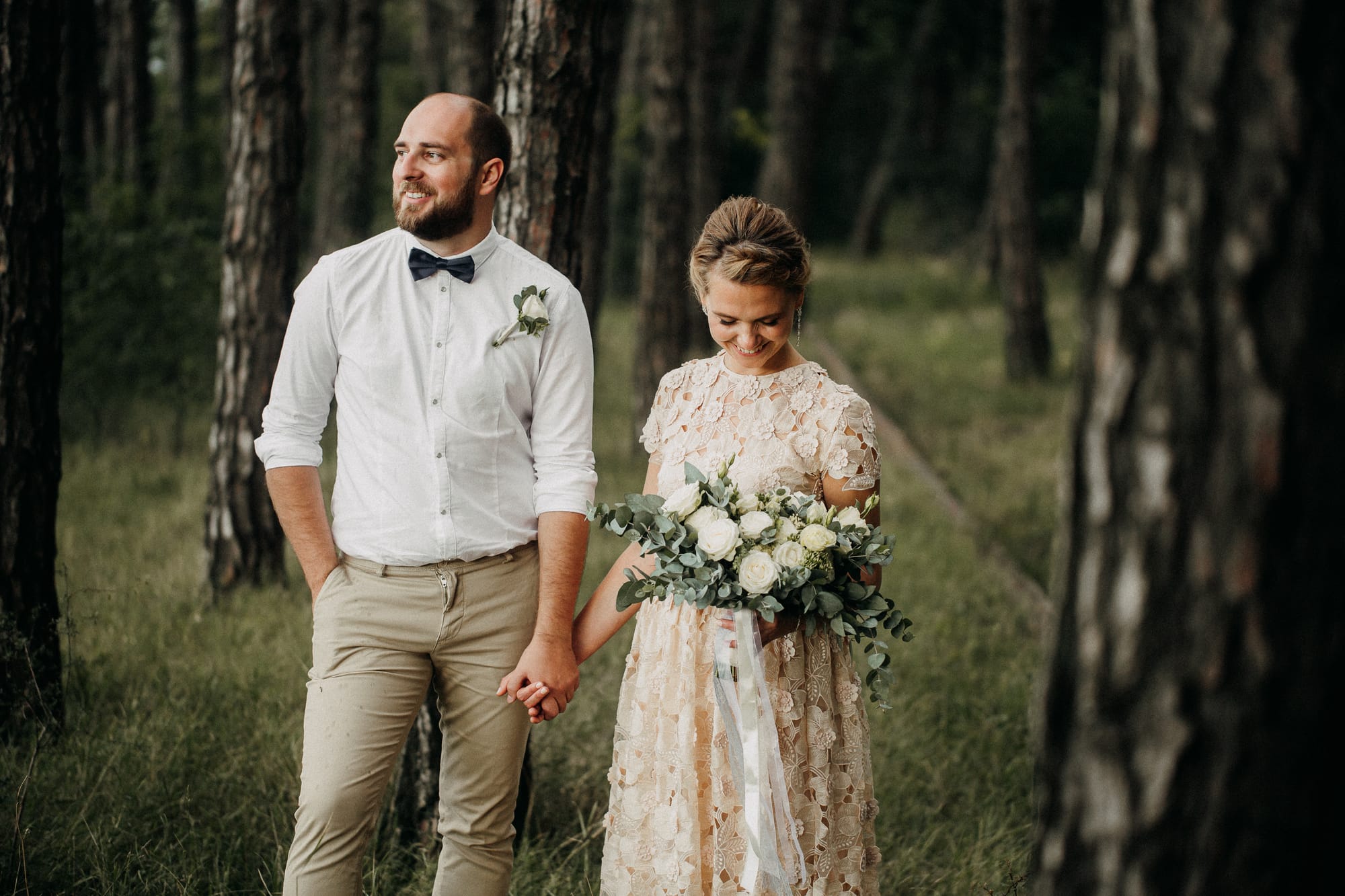 Professional wedding planner will spare you such mistakes. They have done all the mistakes before they started working with you :). The team have become experts in what they do. Wedding planner knows which seasonal flowers will wither before they are even placed on the ceremony arch. Wedding planner knows what unexpected difficulties each region might offer. That is why a planner always thinks through Plan B so that a sudden rain doesn't spoil your beautiful feast in the mountains or in the vineyards. A planner will also know what to do in case of emergency. When a wedding cake falls down right on the floor, they will quietly replace it and nobody will notice the change. Sometimes our planners become florists, tailors, psychiatrists and even meteorologists! We've been through a lot, and we are ready for almost everything. 
Experienced wedding planner will help you plan your budget wisely: they will stay within your preferred budget, without compromising the overall quality. As the main goal of the team is not to benefit but to achieve guaranteed result, create lifelong memories. Wedding expert thoroughly calculates all expenses which helps you to avoid unreasonable spending. 
A planner will also know what to do in case of emergency. When a wedding cake falls down right on the floor, they will quietly replace it and nobody will notice the change.
Wedding planner = knowledge of the venues
Choosing a wedding venue is an essential step in your wedding planning. This might be the most difficult task for couples who plan their distance wedding. Unfortunately, few hotel and restaurant web-sites provide credible and realistic photos of their venues, so quite often they don't help you to create a whole picture of the place. Also, you have surely been in the situation when image doesn't correspond with the reality at all. To save the situation, find a couple of friends who have visited some of these places and ask them to share their thoughts and impressions with you. Vivid images and personal experience will help you get a better idea of these venues.
When you hire a wedding planner, you get not just a person who has been at all the wedding venues in the country, but also – and this is more important – knows them from the inside. Our team members, for example, regularly examine the quality of the services our partners offer: they visit restaurants together with their friends and relax in the hotels with their families. We recommend only those places which we have verified ourselves.
Wedding planner will not miss any important details which your friends might accidentally leave out. He/she will draw your attention to those advantages which can seem insignificant at first glance (convenient walking routes for your beautiful wedding photos), and point to not so obvious disadvantages (long distance from the airport). After a careful overview of the venue's features and thorough discussion with your planner, you will surely get exactly what you were expecting to see. The reality will be just as you have dreamed about it for months or even years.
Wedding planner = a trustworthy team of vendors
Planning a distance wedding poses a risk of collaboration with amateurs or unconscientious vendors. Even if you have chosen someone on the recommendations of your acquaintances, you can never be sure that you will get what you've agreed about in the first place. Wedding agency located right in your chosen country, among others, has one significant advantage: the team communicates with all the contractors in person. Experienced wedding agency maintains relationships with those partners who have proved to be responsible and reliable. That is why, while signing a contract with a wedding planner, you sign a contract with a numerous team of trustworthy vendors in all fields.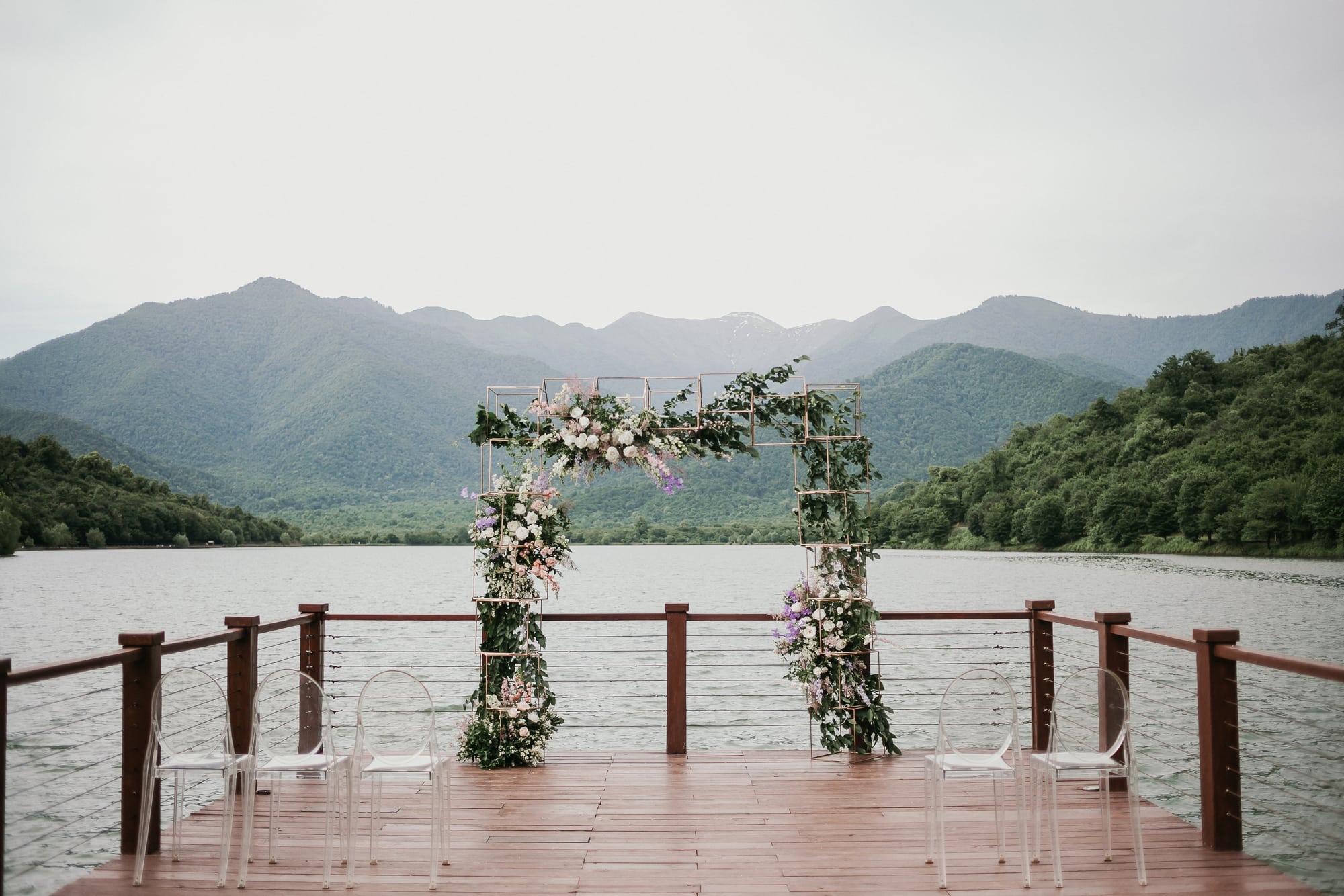 Wedding planner = confidence and tranquillity
Contract provides guarantees. We always sign a contract with our couples, so we commit ourselves to have full responsibility for services we provide. If anyone involved in your wedding organization has an emergency right on your big day, we immediately provide a substitute of the same quality. As we must make sure that all the details of your wedding are under control. Also, wedding planner sticks to a strict schedule, and we even control each contractor from the moment they leave home till the moment they fully provide their services.
Rely on a wedding planner and you will spare yourself trouble and concern. There will be no worries whether your guests don't get wet under a heavy rain in the mountains or whether there is enough food and wine for everybody. Let your thoughtful wedding planner manage any arising issues and clear your mind for the most beautiful thoughts. All you have to do is just relax and enjoy, while we take care of nice weather, delicious food and cool photos!